Dolly Parton Imagined What Having a Son or Daughter Would Have Been Like
Multi-Grammy winner Dolly Parton earned an honorary doctorate from the University of Tennessee in 2009. When receiving the prestigious diploma, Parton also gave the commencement speech to the graduating class. As she prepared to go out on stage in front of thousands of young people, she reflected on what might have been if she and her husband Carl Dean had been able to have children.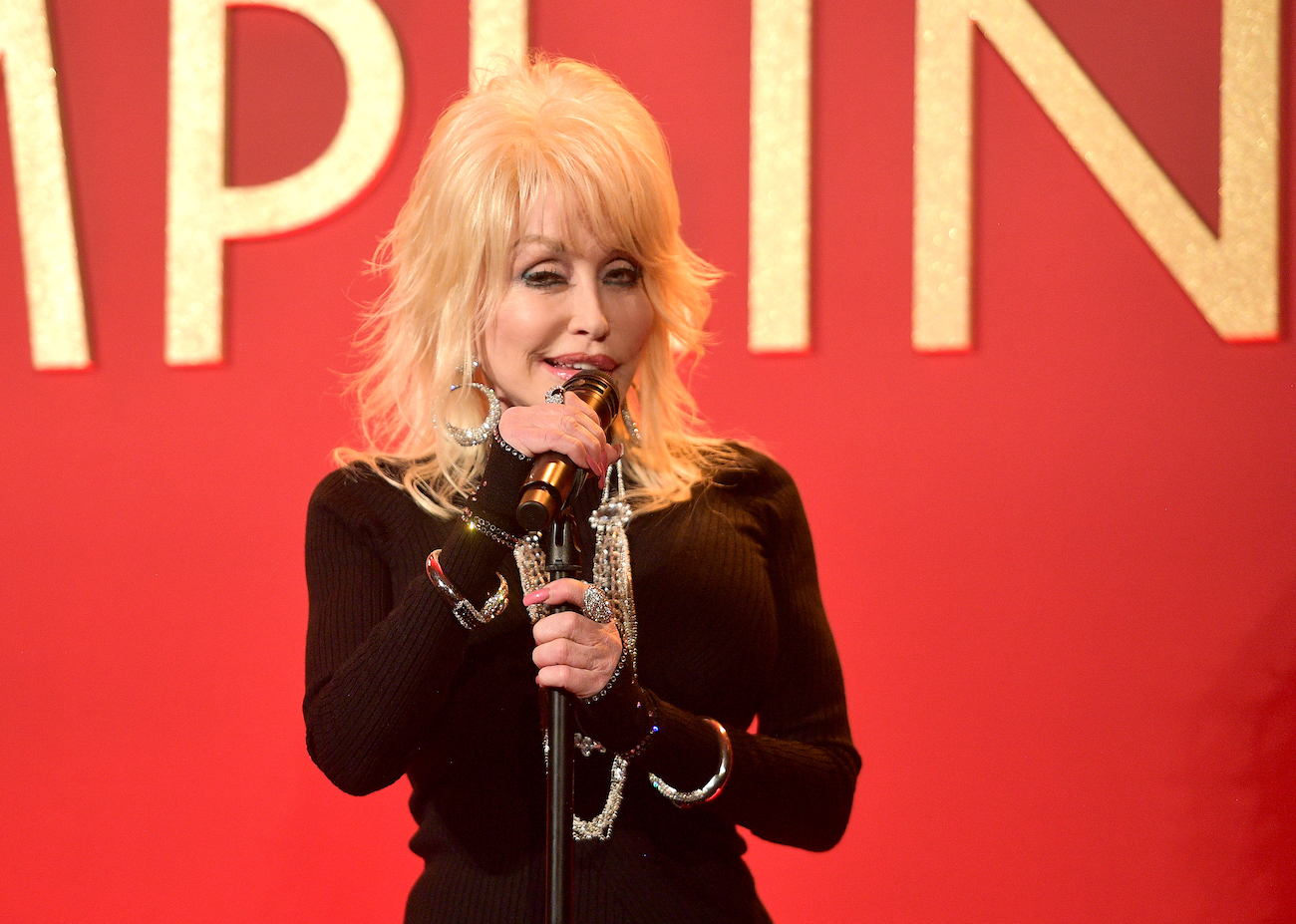 Dolly Parton and Carl Dean planned on having children
Married to Dean since since 1966, Parton and her husband initially wanted kids. Yet after a partial hysterectomy due to endometriosis, Parton was unable to conceive.
"You always wonder," Parton said, according to The Guardian. "My husband and I, when we first got married, we thought about if we had kids, what would they look like? Would they be tall – because he's tall? Or would they be little squats like me? If we'd had a girl, she was gonna be called Carla … Anyway, we talked about it, and we dreamed it, but it wasn't meant to be." 
In retrospect, Parton knew her career would have taken a backseat if she had been able to have children.
"I would have been a great mother, I think," the music legend remarked. "I would probably have given up everything else. Because I would've felt guilty about that, if I'd have left them [to work, to tour]. Everything would have changed. I probably wouldn't have been a star."
Dolly's thoughts on a daughter
The Jolene singer was honored to present the commencement speech for the University of Tennessee's graduating class. Surrounded by youth, Parton began to speculate on what her own children may have been like.
"As I looked out at all those young, energetic faces, I couldn't help but drift into a realm of wonder," she wrote in her book Dream More: Celebrate the Dreamer in You. "I wondered: If my husband, Carl Dean, and I had had a baby girl, would she have graduated from here?"
Parton further pondered if her daughter would have taken after her or pursued a different path.
"What would her dreams be?" the 9 to 5 star mused. "A singer, a model, a businesswoman? What would she look like? Blonde, full-figured, skinny, fat? Would we have been good parents with my being on the road all the time? How would Carl have handled all that?"
'A Dolly Parton boy!'
Parton also contemplated what having a boy may have been like, especially as the son of such a vivacious female singer.
"What about a boy?" she wondered. "A Dolly Parton boy! I can't imagine. A tall, dark, handsome fellow like his dad? Or a drag queen? Oh, my stars."
The Joyful Noise star had to cut her thought process short and deliver her speech. Parton still considers her message of pursuing your dreams significant to this day.
"When I finished speaking, I received a standing ovation," Parton recalled of her commencement speech. "I can honestly say it was the most rewarding applause I've ever received. … Whatever your station in life, I hope you glean something … that inspires you to dream of doing more with your life, learn from everything you see and do, care for everyone and everything that crosses your path, and be more than you ever dreamed you could become."