Dolly Parton Is 'in Talks' to Do a Movie About Her Life
Dolly Parton will soon be on a big screen you. Here's what she shared.
Dolly Parton has shared her talent with the world for decades. She has countless fans and is considered one of the greatest country music singers of our time. The "Coat of Many Colors" singer revealed she is planning to work on a movie about her life. Here's what she shared.
Dolly Parton's thoughts on telling her life story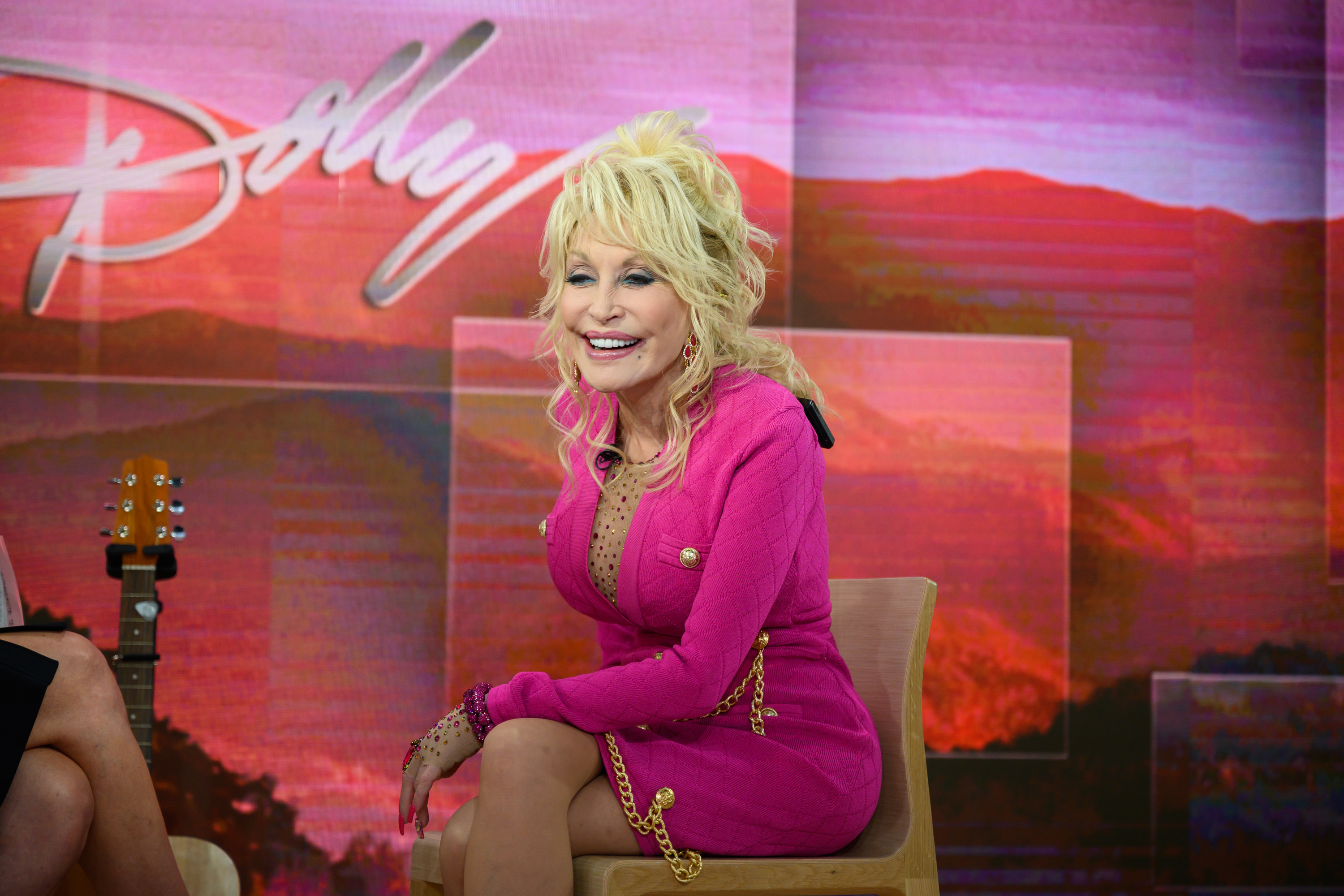 Parton says she feels it's important to be completely honest when telling her life story. During a 1981 radio interview with Ralph Emery (via the book Dolly on Dolly), Parton declared she wants to "tell the truth, the whole truth, and nothing but the truth."  
Parton goes on to say she desires to tell the truth through her eyes and not the way someone else interprets her life. For Parton, being truthful means not leaving information out and being transparent about things like her relationships.
So far, Parton has written two books about her life titled Dolly: My Life and Other Unfinished Business and Dolly Parton: Songteller: My Life in Lyrics. TV movies about her childhood titled Coat of Many Colors (2015) and Christmas of Many Colors (2016) were also released.
Dolly Parton is 'in talks' to do a movie about her life story
Although books about her life and TV movies about her childhood have been released, Parton is interested in releasing a movie about her entire life story. She originally wanted to do a Broadway play about her life, but the COVID-19 pandemic caused her to change her plans.
"I've been talking about doing my Broadway musical, and we were really, really way out ahead, and then COVID hit and that changed my mind about a whole lot of things," says Parton during an interview with the Mr. Nashville Talks show. "I do intend someday to be on Broadway, but I'm thinking now that I might do my life story as a feature. Maybe possibly even a musical feature. So, we're in talks about that."
Who will play Dolly Parton in her movie?
Right now, Parton says she isn't sure who would play her in a movie about her life. However, one person she doesn't think would be a good fit is Taylor Swift. She once told MacLean's that Swift is too tall to play her. Parton is reportedly five feet tall.
One actor Parton has mentioned in the past is Kristen Chenowith. She tells Marie Claire she thinks Chenowith would be perfect for the part.
"I love Kristin Chenoweth," says Parton. "She's just absolutely fantastic. Years and years ago, when I was going to do the Broadway musical—I never can get it to how I want it, but I'm still working on it. But I thought she'd be an ideal person to do that."
Parton tells the Mr. Nashville Talks show that she could see having different actors play her throughout the movie. "I have to have at least three Dollies," says Parton. "I have to have a little Dolly, I would have to have a medium one, and now that I've lived long enough to be older, I might have to play myself as my old self."
RELATED: Dolly Parton Says Her Husband Is Her 'Personal Fountain of God Clues'
Follow Sheiresa Ngo on Twitter.