Dolly Parton Was Initially Hesitant to Write an Autobiography for Fear of Hurting 'a Lot of Feelings'
At this point in her career, Dolly Parton has written several books — two of them autobiographies. But in 1981, the "Down From Dover" singer was nervous about putting out a book about her life. She was worried that she would hurt the feelings of some of the people who'd be featured in the book.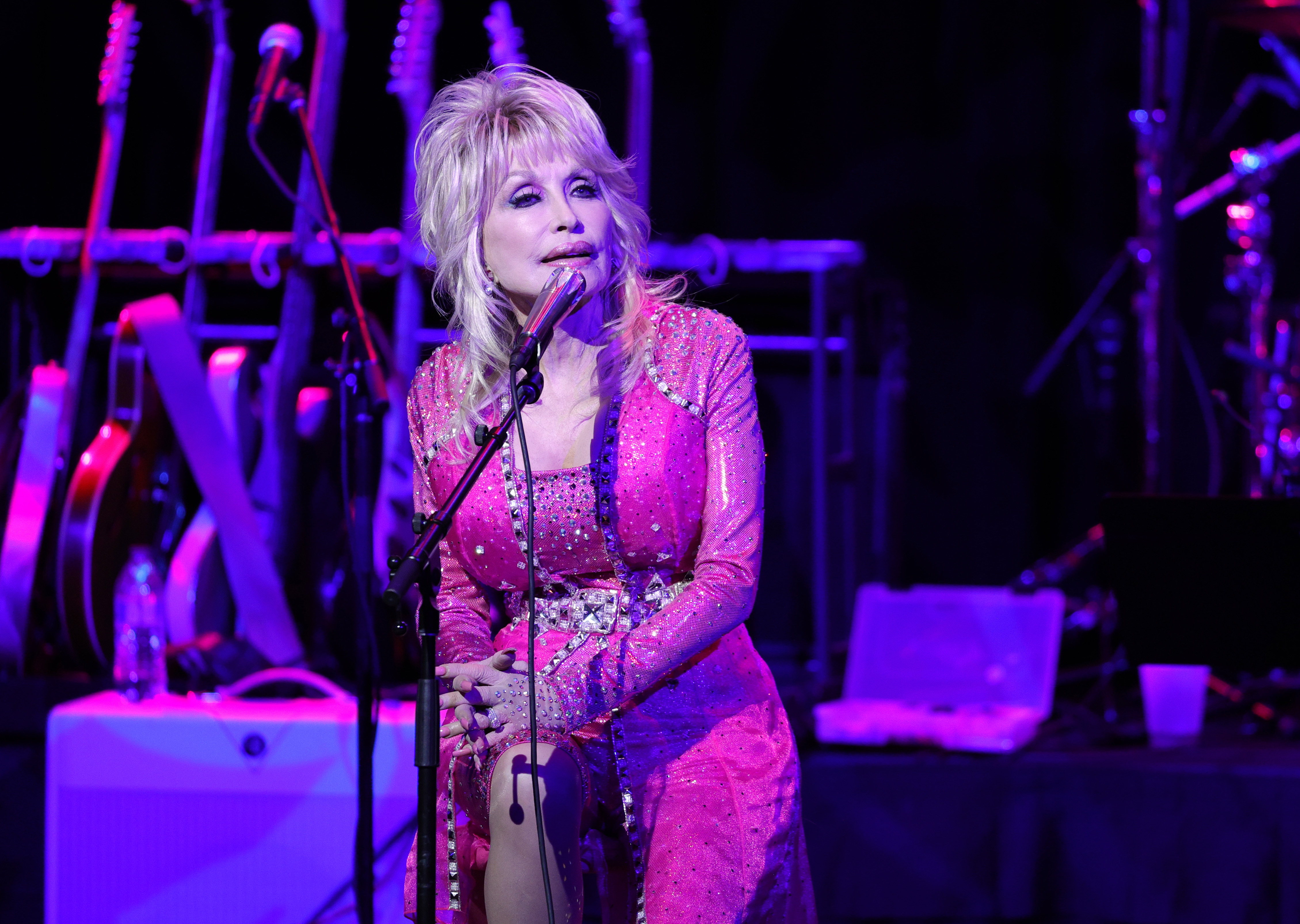 Why Dolly Parton felt she 'couldn't' write an autobiography
When the "Jolene" singer was interviewed on The Ralph Emery Show in 1981, she was asked if she'd ever write an autobiography. From growing up incredibly poor in the mountains of East Tennessee to being one of the biggest country stars in the world, she had quite a story to tell. But something held Parton back.
"I couldn't, Ralph, without hanging myself and a whole lot of other people," she told the host, as recorded in the book Dolly on Dolly. "I am writin' it in a lot of ways… But if I told my real life story I would want to tell the truth, the whole truth, and nothing but the truth. And in order to do that, that would be the truth as I saw it. It wouldn't necessarily be somebody else's view of it. It's hard when you try to tell your life story and involve other people and you can't just leave chapters out, you know, like certain relationships or certain people, whether it would be Porter or family or whatever. I just think it's kind of tough to do it. And the way I would want to write it, it would be too hard and too sticky to do it."
Essentially, the Queen of Country was afraid she might "hurt a lot of feelings without intendin' to." Plus, at the time, she was "too young to write my life story. I ain't lived my life yet."
The unauthorized books written about Dolly Parton
Parton might not have had a book out in 1981, but there were a few that were out about her. The "9 to 5" singer said the books caused some problems among her family.
"Well there's been about three or four books out and most of 'em written by people I never even heard tell of, much less know," she said. "Some of them I knew were being put out and we were kind of put out about it, 'cause some of the stuff that was in it kind of hurt the feelings of family and embarrassed a lot of people. That's what I'm sayin'. It's just real touchy."
All the more reason to not write her tell-all.
"All I'm sayin' is the books of mine that have been out have not been authorized," she said. "It's always tricky. But when I'm real old, as I may be real soon," she laughed, "then I may write my life story. But it's too soon. It's just too soon."
'My Life and Other Unfinished Business' and 'Songteller: My Life in Lyrics'
In 1994, Parton published her first autobiography, Dolly: My Life and Other Unfinished Business. It took her over three years to write. But when it finally went to print, it spent two months on the New York Times bestseller list. In an interview she did on an episode of CMT Showcase in 1998, she admitted that she'd written it for the money.
"How can you write your own story when you ain't lived it?" she said. "But it's there. Just like all this other cheap stuff. I did it for money! Are you happy now?"
"I've almost, in many ways, regretted that I wrote this book, to be honest," she continued. "I've never said that before, but it's almost like once people know that much about [me], I'd rather tell it and live it and show it, and do it like we do in interviews and have people really hear it come from me."
While Parton might not have been thrilled with her first autobiography, she went on to write a second that came out in 2020: Dolly Parton, Songteller: My Life in Lyrics. The book recounts some of her most famous songs, revealing the stories behind the making of the music. She is candid about her relationships with her family and the different people she's crossed paths with in the business, but she definitely maintains those famous Southern manners. Songteller is also filled with old, never-before-seen photos of Parton and her friends, contemporaries, and husband Carl Dean.