Dolly Parton Initially Wouldn't Go Out With Husband Carl Dean, but Said He Could Babysit With Her
Dolly Parton has been married to her husband, Carl Dean, since 1966. She met him on her first day in Nashville. In an old interview the "Dumb Blonde" singer did back in 1970 with The Tennessean, she recounted the day they met. She also recounted how she repeatedly turned him down for a date. But when Parton finally agreed to go out with Dean, she was glad she'd said yes. He made her feel comfortable by bringing her home to meet his parents on their very first date.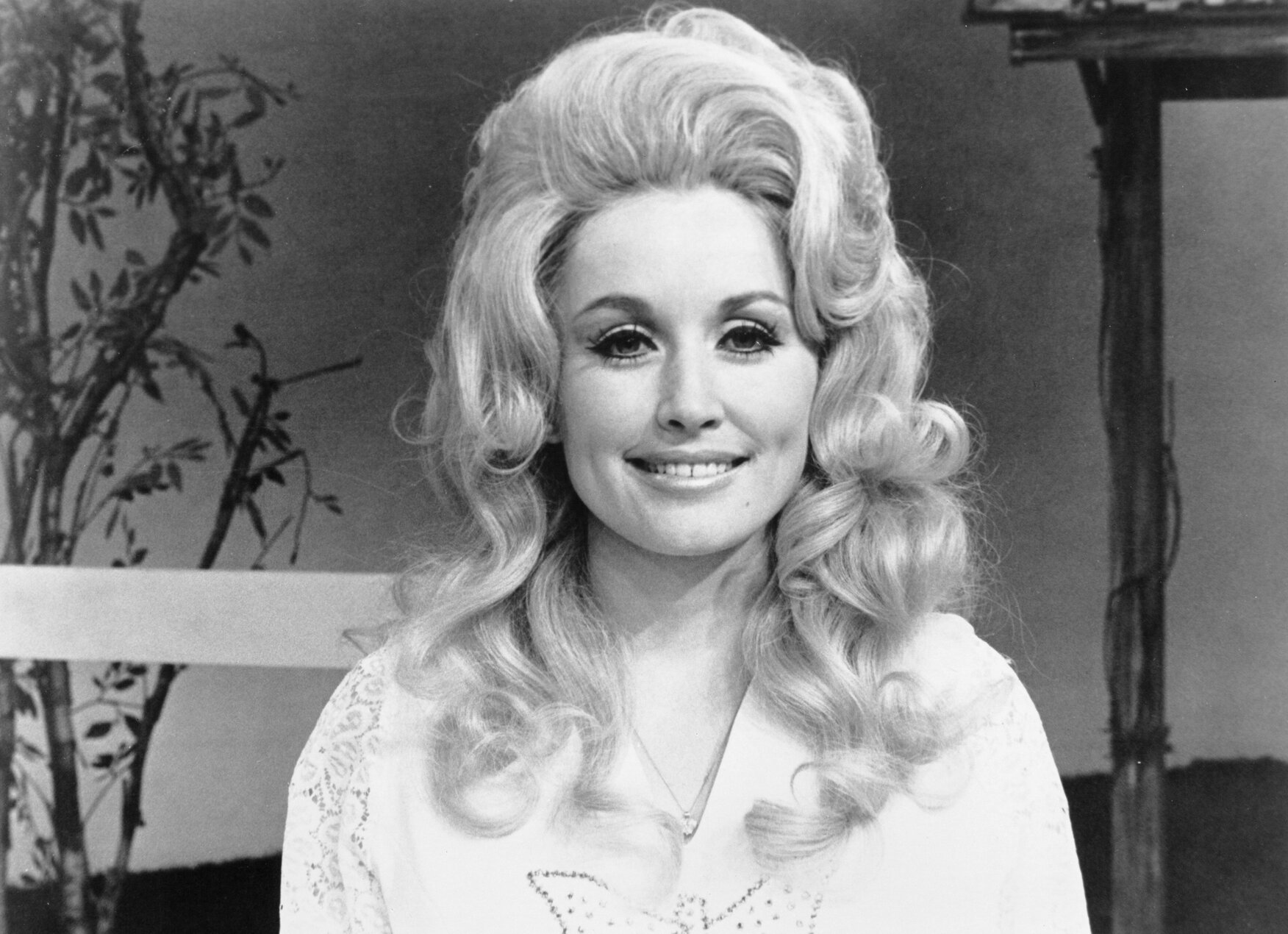 Carl Dean saw Dolly Parton from his white Chevrolet
Parton moved to Nashville immediately after graduating high school. Until she found a place of her own, she stayed with her uncle Bill Owens, his wife, and their young son.
"So I was to stay with them until I could get something going and find myself a place of my own," she told journalist Jack Hurst, as recorded in the book Dolly on Dolly.
Parton had left her hometown of Sevierville in a hurry. She left in such a hurry that she had only dirty clothes with her when she arrived in Music City. So, with an armful of dirty clothes, the Queen of Country headed out to do some laundry at the Wishy Washy, a laundromat near her Uncle's apartment in the State Fairgrounds area of South Nashville.
RELATED: The Song Dolly Parton 'Based on [Her] Husband' Carl Dean
"I got me a big RC Cola and while my clothes were washing I just went out walkin' down the sidewalk to see Nashville," she said. "I was just walkin' down the street and this boy came by in this white '59 or '60 Chevrolet. He went down first and he flirted and, of course, being fresh from the country, well, up where I come from everybody was friendly to everybody because everybody was friends, and I didn't know that you just couldn't do that anywhere."
The boy was Dean. He shouted at Parton and she smiled and waved "'cause I was just so proud to be here, you know," she said laughing.
"I guess kind of in the back of my mind I was maybe flirtin' a little, too," she admitted, "but mainly I was just bein' friendly because I'd always been the kind of person who would speak back and smile."
Dolly Parton told her future husband, Carl Dean, that he could babysit with her
The Chevrolet passed Parton a second time and she questioned if she should have been so friendly.
"Hey, you're gonna get sunburned out walking around like that!" he yelled at her.
"I don't reckon it'll hurt anything," she replied.
RELATED: Why Dolly Parton's Husband Carl Dean Continued to Work After She Became Famous
Dean stopped the car and got out. He went up to Parton and asked her where she was from.
"I told him I was from Knoxville because I didn't figure he'd know where Sevierville was," she said. "He still kids me about saying I was from Knoxville. He says I said it kind of highfalutin' or somethin', but I didn't."
Then he asked her out. She said no.
"I didn't know him," she explained. "I didn't know anything about him."
'I still wouldn't go on a date with him for several days'
Though Parton turned Dean down for a date, she told him she was supposed to babysit for her uncle the following afternoon and that he could come by if he wanted.
"He came over and we sat out in the yard and talked," she said. "But I still wouldn't go on a date with him for several days."
When the "9 to 5" singer eventually agreed to go out with Dean, she was glad she did.
"The first place he took me the first night we went out was to his parents' house, and that made me feel a lot better about him," she said.
Parton and Dean got married about two years after their first date. And they've been happily together ever since.