Dolly Parton Once Insured Her Breasts for $600,000: 'I've Paid One Hell of a Price'
Why did Dolly Parton insure her breasts for $600K?
Dolly Parton is a unifying force that has managed to bring together a coalition of fans across some of America's starkest divides. With her larger-than-life wigs and her bubbly personality, there's something disarming about the country music singer.
At the same time, her philanthropy and incredibly frank discussions of things like sexism and racism have made her an icon held up as a cultural touchstone of sorts. 
Dolly Parton has an inspiring life story 
Born in 1946 in Locust Ridge, Tennessee, Parton has always been very open and proud of her rural Appalachian roots. She grew up in poverty and was one of 12 children, so money was definitely tight.
As Biography.com reports, Parton started singing professionally when she was just 10 years old, and her early success helped her to set her sights on Nashville, where she headed as soon as she graduated high school. 
She soon landed a gig on The Porter Wagoner Show, and the pair would become a popular musical duo. While their partnership ended in a vitriolic lawsuit, it was quite a dynamic for many years, and it helped provide the launching pad for Parton's solo career.
From that point forward, Parton seemed almost unstoppable. She had hit after hit climbing the country music charts, and her appearance in the film 9 to 5 introduced her — and her music, which featured in the film — to a whole new audience. The film's overtly feminist message about workplace equality for women helped to expand Parton's fan base. 
More films, more songs, and an entire theme park called Dollywood would follow as Parton continued her march toward entertainment dominance. Along the way, she started Dolly's Imagination Library, a program that has given free books to millions of children. She remains active at the age of 75 and recently created a series for Netflix that turns some of her songs into mini films. 
Dolly Parton's physique has been a subject of much discussion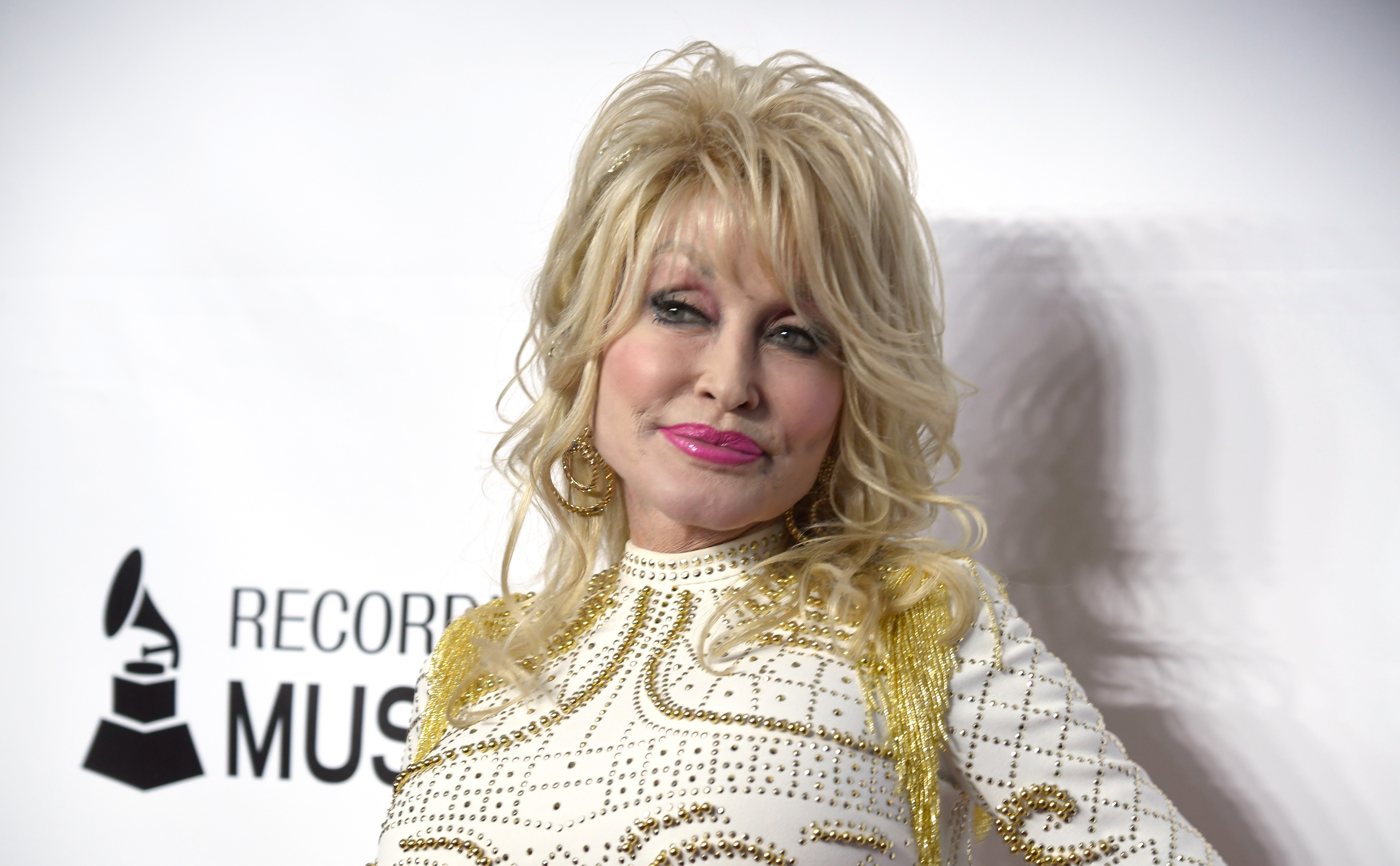 As someone who has spent her entire life in the spotlight, Parton knows a thing or two about the scrutiny of entertainers' bodies. She has never shied away from being honest about her plastic surgery habits, and her breasts have been a topic of much debate. The singer famously quipped, as Express reports, "If I see something saggin', baggin', or draggin', I'm gonna have it nipped, tucked, or sucked!"
As HuffPost explains, Parton has frequently made jokes about her breasts a part of her persona, affectionately calling them the "girls." The size 40DDs have definitely stood out on Parton's otherwise tiny frame, giving her a unique and curvy silhouette. 
Dolly Parton insured her breasts for a shocking sum
Parton reportedly insured her breasts to the tune of $600,000. As Lloyds reports, she's not the only celebrity who has taken out an insurance policy for a body part. America Ferrera has insured her smile, and food critic Egon Ronay insured his taste buds! 
Parton's breasts are not always a blessing, however. Despite their clear contribution to her entertainment value and persona, they've caused her a lot of pain, and the silicone implants that she received to keep her looking so curvy have caused her severe back problems. "My boobs have been a trademark for me — but I've paid one hell of a price," Parton explained.