Dolly Parton Joked She Would Have Paid a Fortune for a Shower With Johnny Carson
'Tonight Show' host, Johnny Carson, and country queen, Dolly Parton, hilariously exchanged lines about paying their yearly salaries to catch a peek at each other in the nude.
Tonight Show host Johnny Carson once told Dolly Parton he'd pay about a year's salary for a chance to peek under her dress. And a few years later, she returned the line to him by telling him she would have paid a year of her own salary to "get in that shower with" him. But how did Parton catch Carson in the shower in the first place?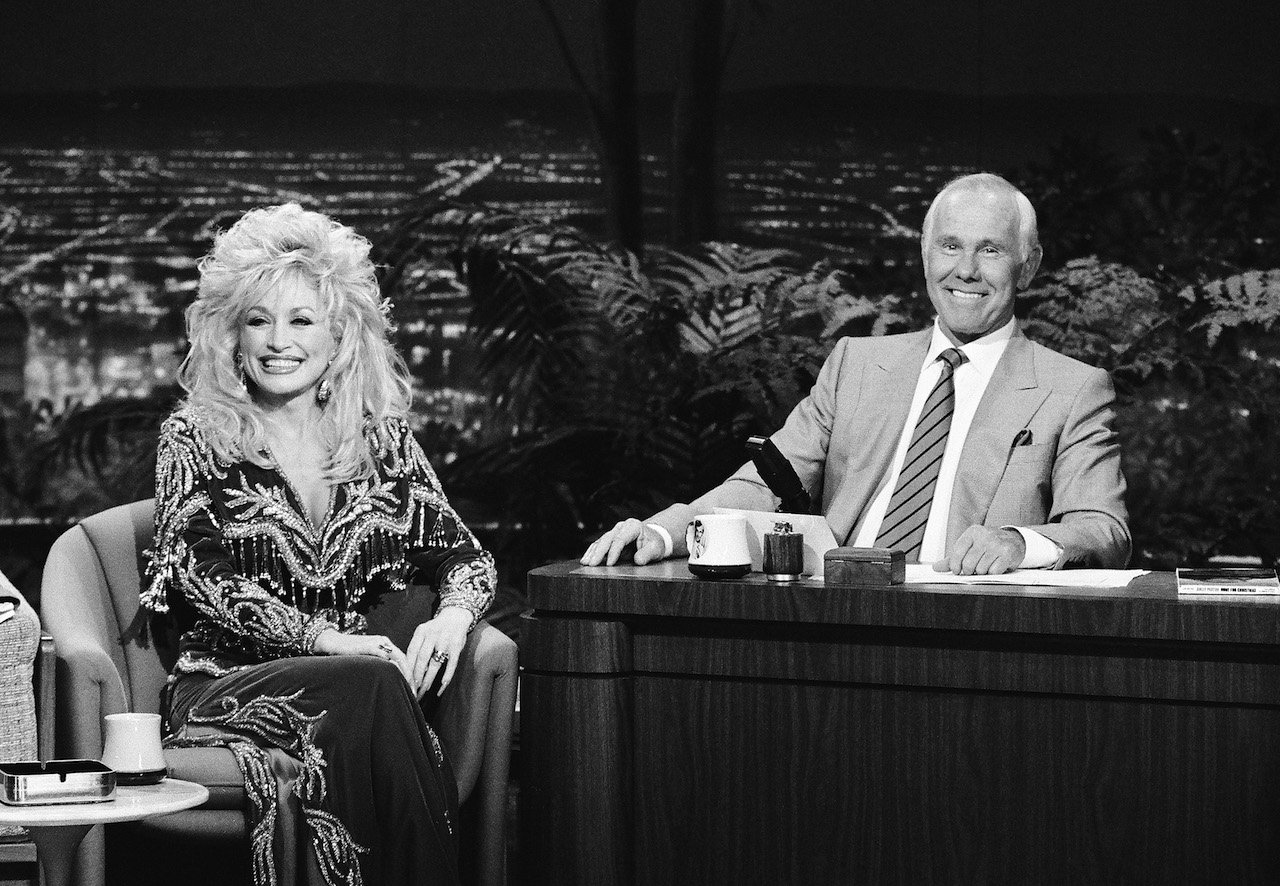 Johnny Carson joked he wanted a peek under Dolly Parton's clothes
The story really starts in 1977 when Parton stopped by The Tonight Show for an interview with Carson where the two beloved stars showed off a playful and flirtatious chemistry.
Eventually, Parton started explaining to Carson that people had always been curious about her body. While he said he had "certain guidelines" for the show, he eventually told her he'd give about a year of his own salary to get a "peek" under her clothes.
The line received a good laugh from Parton and the audience, and it was one neither of them had forgotten years later.
Dolly Parton joked she wanted to get in the shower with Johnny Carson
During a 1984 visit to The Tonight Show to promote Parton's movie, Rhinestone, Carson apologized to her because she seemingly found him in some state of undress backstage. He explained he normally didn't see the guests then, but he and Parton crossed paths before he was clothed.
"You're the first person I've passed coming on stage when I was coming out of [the shower] …" he explained. "It's a very strange experience. I'm sorry I wasn't more dressed."
Parton said she didn't mind getting a glimpse, though. She told him all she could think when she saw him was that she would have given a year of her salary to "get in that shower" with him.
"Oh, would you?" Carson chuckled before adding, "I remember that."
Dolly Parton told Johnny Carson he had a 'great body' after seeing him in the shower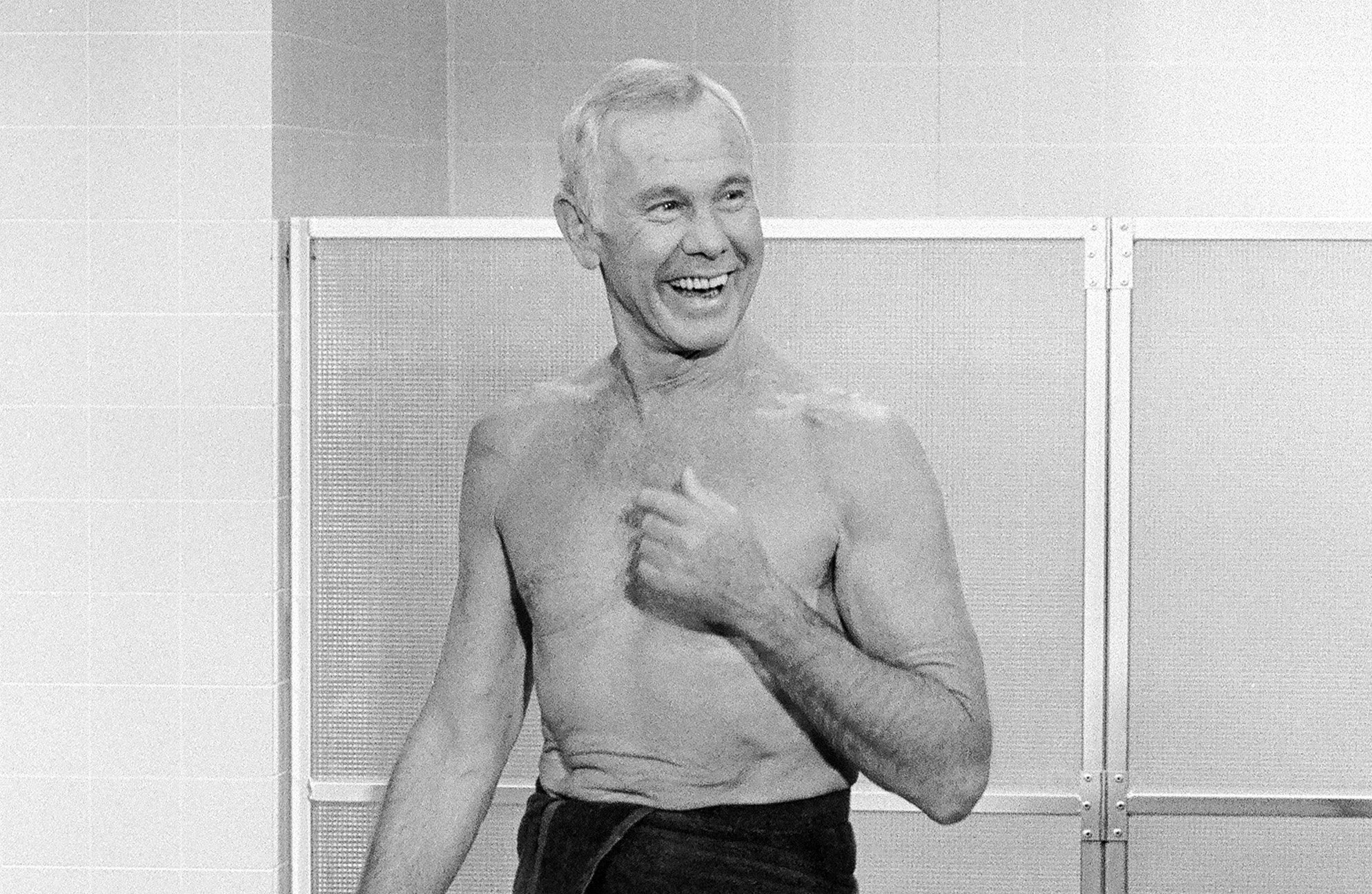 While talking about body types in their 1984 interview — namely Parton's Rhinestone co-star, Sylvester Stallone — Carson was curious to know what the country star found appealing in a partner's build.
"I never met a man I didn't like," she told him plainly. "I like 'em all."
She clarified that she went for "the personality and the heart and the soul" of a person, so physique wasn't "necessarily" important. However, she also noted that Stallone was "fun to look at."
Then, she singled out co-host, Ed McMahon, patting him on the arm and saying, "Look at this hunk! You think I would take Stallone over this and you? No way!"
After Carson told her, "You're just flattering us," she replied, "Yeah."
In the end, she clarified she thought Carson had a "great body," which she said she could confirm "after seeing [him] in the shower."