Dolly Parton and Keanu Reeves Share a Bizarre Connection — Thanks to His Mom
In 2019, Keanu Reeves revealed that he and Dolly Parton share an unexpected connection — and it's one he has his mom thank for.
Dolly Parton and Keanu Reeves may be two of the most famous celebrities in the world, but their popularity isn't the only thing they have in common. It turns out that the two share a past connection, and if it weren't for the Speed actor, we probably would have never found out what it is.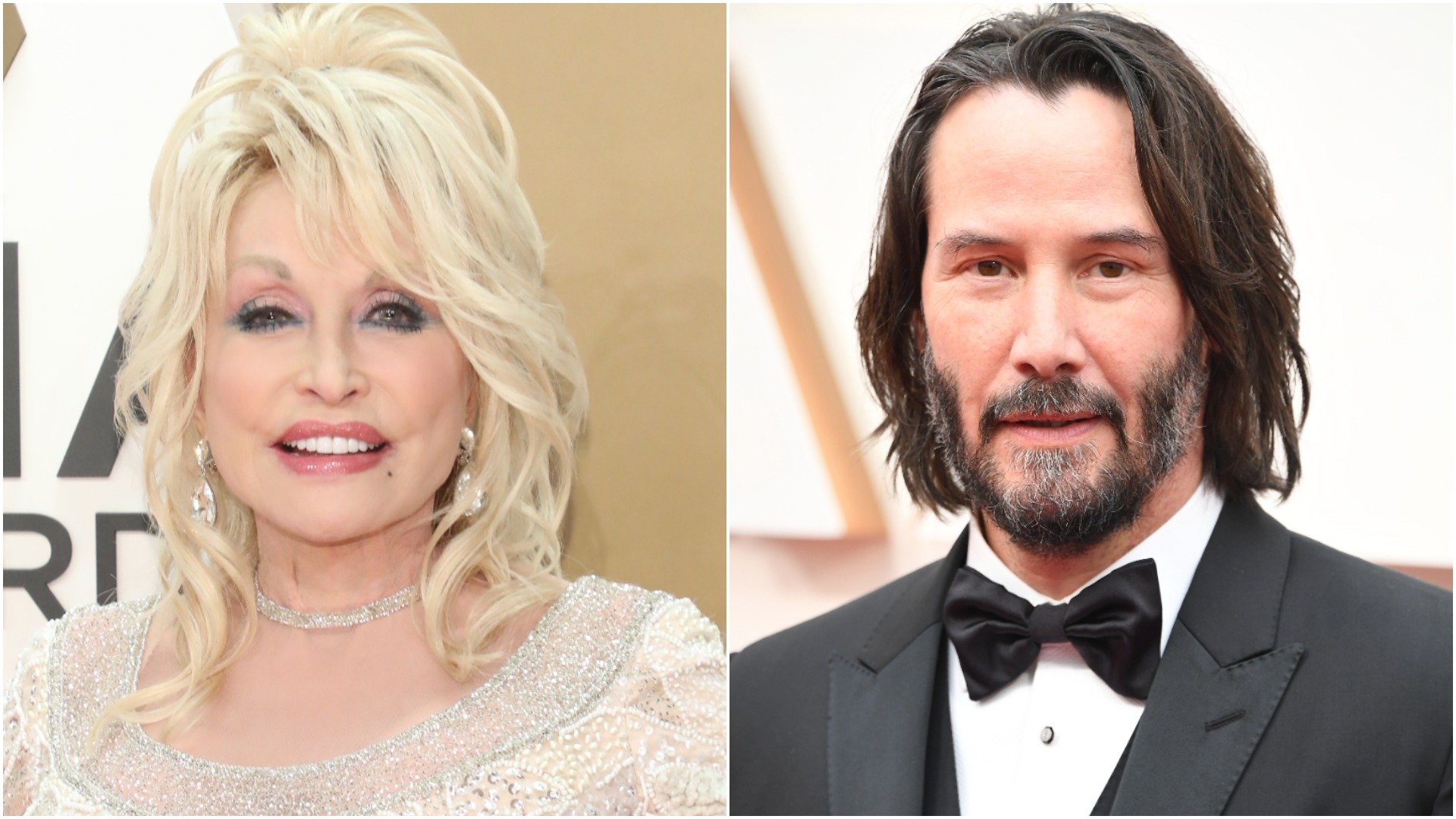 Keanu Reeves once wore one of Dolly Parton's most iconic outfits
Now you're probably wondering what ties one of country music's most legendary singers with one of the most famous guys in all of Hollywood?
Well, the answer is quite simple.
Reeves' mother, Patricia, was the costume designer responsible for making Parton's bunny costume for her 1978 Playboy magazine cover shoot.
In 2019, Reeves stopped by CBS' The Talk, where he revealed that as a teenager, he dressed up in the outfit for Halloween — bunny ears and all.
"There was one year, I was in performing arts high school, and Dolly Parton had done the cover of Playboy and so you know she had the bunny [ears]. I wore that for Halloween," the John Wick star confessed.
According to Reeves, he walked around wearing the costume in all its glory.
"Thank you Dolly! Yeah, so I was on a streetcar in Toronto in 1983 wearing that," he said, gesturing toward a photo of the iconic cover on a screen. "Oh, and stockings!"
Unfortunately, no photos from that night exist, much to everyone's dismay.
"There's no evidence!" the star said with a laugh.
Keanu Reeves and Dolly Parton exchanged a few words about her old Playboy costume
Following his interview on The Talk, Reeves was able to meet the legendary singer in person.
Backstage of the show, Reeves and Parton hung out while he told her more about him wearing her old Playboy bunny costume.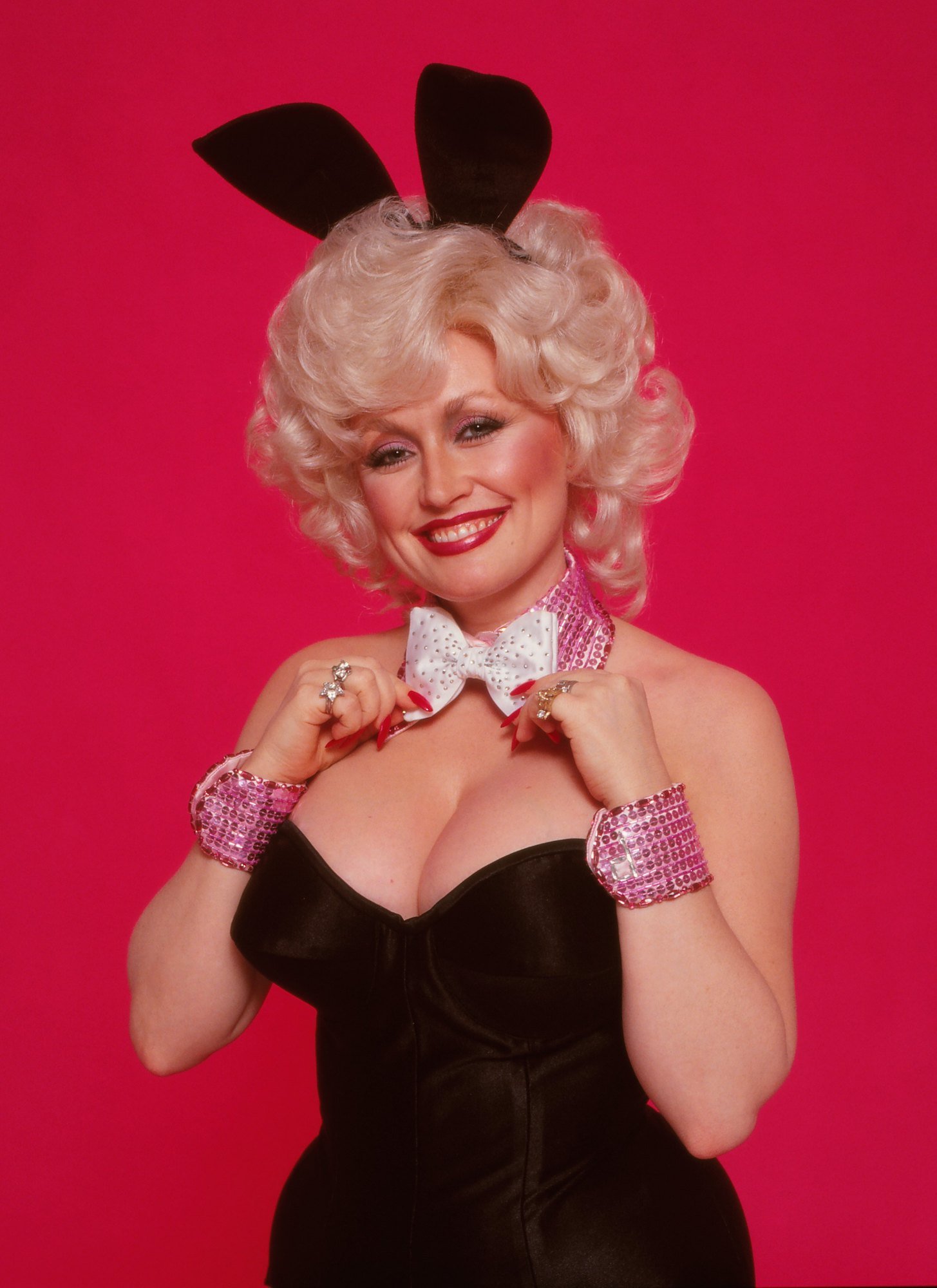 The "Jolene' singer later shared photos from her and the actor's meeting on Instagram, along with a caption detailing their conversation.
"A few weeks ago backstage at @thetalkcbs I got to reconnect with Keanu Reeves. I think he said something about wearing a pair of bunny ears that used to be mine?" she captioned the series of photos.
In one snapshot, Reeves can be seen hovering his hand behind Parton's back. Fans have noticed that the hand placement is a trend for the actor as he wants to be respectful by not touching women.
It wasn't long after Parton shared the post that it went viral, raking in thousands of likes in a matter of minutes.
Fans loved seeing the two stars together and flooded the post with comments gushing over the pair's heartwarming encounter.
While many enjoyed seeing Parton and Reeves together, we're sure the post would have gotten even more likes if it included a photo of the actor in the costume.