Dolly Parton Reveals the Length and Color of Her Real Hair
Dolly Parton has a wig for every day of the year. The public hasn't seen her natural hair since very early in her career. It's a mystery, to most, what Parton's real hair looks like. But in an interview the "Jolene" singer did on May 31, she spoke about how she keeps her hair when she's not wearing one of her famous wigs.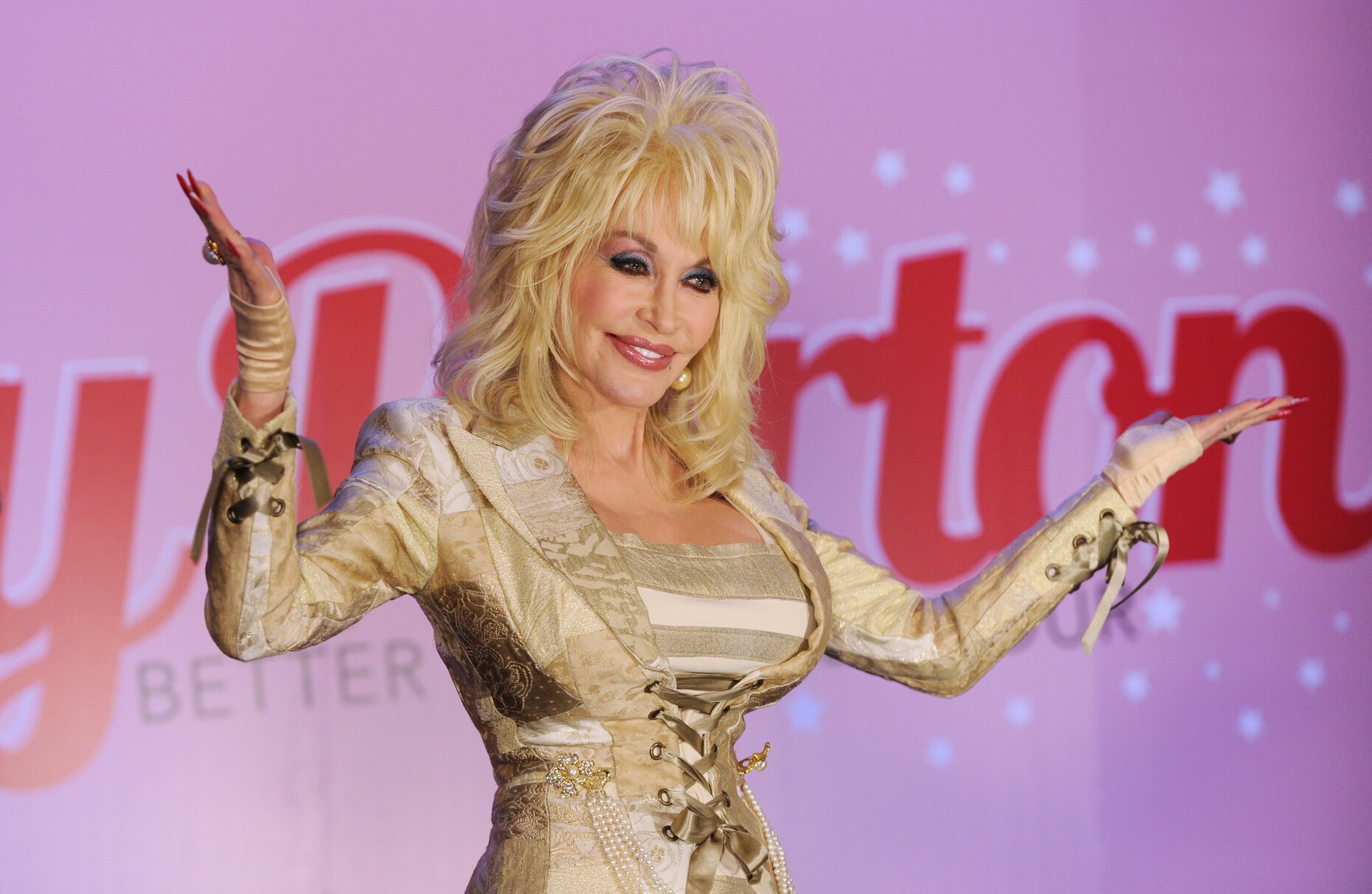 Dolly Parton's hair and makeup routine
Parton is a famously early riser. After she wakes at 3 in the morning, she says her prayers and begins her beauty routine.
"I do all my beauty work and cleaning my face in the morning because I usually try to keep my makeup on at night," she told The Wall Street Journal. "Because I never know if there's going to be an earthquake or a tornado or a storm and I'm going to have to go out in the middle of the night! I don't like to go home and just tear down completely, because my poor husband has to look at me."
So when Parton wakes in the morning, that's when she takes off her makeup. Then she puts it right back on again.
"In the morning when I get up I start all over again, put on my makeup and then touch it up through the day," she said. "I use a lot of Maybelline products, and I've used Max Factor's Panstik makeup for all of my grown years; I have to order it from different places because I can't find it anymore. If I'm going out at night, I'll just add a little more shadow, a little more glitter, redder or brighter lipstick. I'm so used to doing my own makeup and hair I can do it really fast."
Thankfully, wearing wigs keeps Parton's routine quick.
What Dolly Parton's real hair looks like
Parton told the publication that she has "a wig for every occasion." Her extensive collection ensures that she "never [has] a bad hair day."
While Parton's hairdresser, Cheryl Riddle, provides the "9 to 5" singer with "a great variety of different wigs," she usually doesn't wear them at home.
"I keep my own hair the same color and a little longer than shoulder length, just to the top of my boob…." she said. "That way I can just pull it up with a little scrunchie. I was born blond and couldn't wait to get it blonder. I started buying peroxide as soon as I could afford it! I just am a blonde. That's just my nature. It's me."
'As soon as I could buy those hairpieces and wigs, I wanted them'
Parton's career really took off when she joined The Porter Wagoner Show in 1967. It was as Wagoner's "new girl singer" that she found her signature hair and makeup look.
"I always wore my hair all teased up," she wrote in her 2020 book, Dolly Parton, Songteller: My Life in Lyrics. "Whenever that style started, I was the first to get my hair all poofy. Then as soon as I could buy those hairpieces and wigs, I wanted them. For one thing, they were so handy. Plus, my hair would never do exactly what I wanted it to do. So the wigs became kind of my trademark."
The "Rockin' Years" singer has always had an idea in her mind of what a celebrity should look like.
"The more I grew in the business and the more confident I became in the world, the more I wanted to look like the pictures I saw as a teenager in the Fredrick's of Hollywood catalogs," she wrote. "I wanted to feel like the way I thought all the movie stars in Hollywood did."
So she mimicked what she saw. And she's been donning her '80s makeup and fun wigs ever since.