Why Dolly Parton's 'Love is Like a Butterfly' Is so Important to Her
Dolly Parton opened her first TV show with 'Love is Like a Butterfly' every single show. Here's why she loves the song and insect so much.
Article Highlights:
What "Love is Like a Butterfly" means to Dolly Parton
How the insect became a symbol for the Queen of Country
Dolly Parton's butterfly tattoos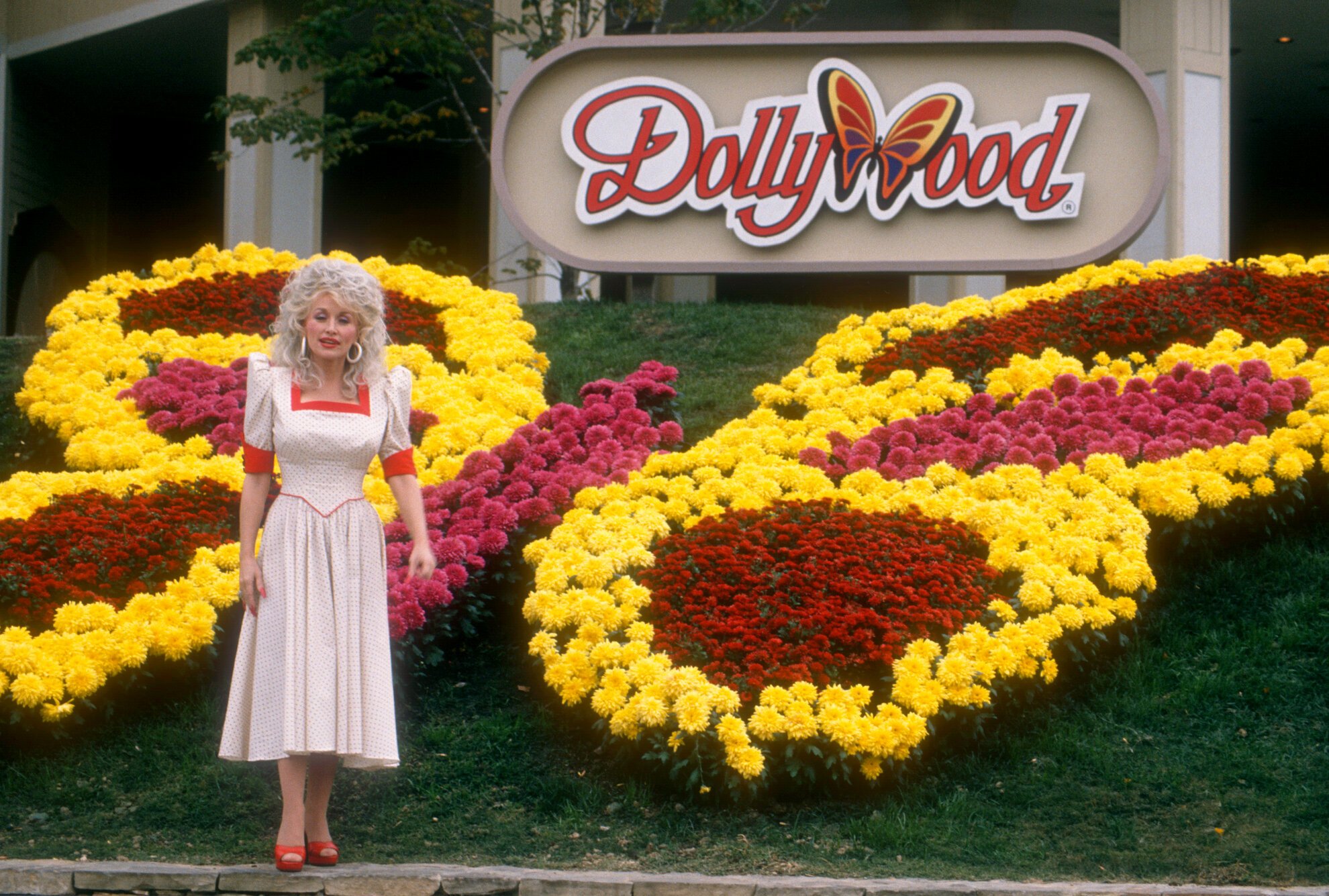 Every Dolly Parton fan knows the Queen of Country's symbol is a butterfly. They're everywhere around the country legend — on her outfits, in her hair, adorning the stages she performs on, even in her songs. Her song, "Love is Like a Butterfly" is particularly special to the singer. But why? In her 2020 book, Dolly Parton, Songteller: My Life in Lyrics, Parton writes about her favorite winged insect and why the song is so close to her heart.
'Love is Like a Butterfly'
"Love is Like a Butterfly" was released in 1974 on an album of the same name. The song talks about falling in love, how "rare and gentle" it is, like a butterfly. "Your touch is soft and gentle, your kiss is warm and tender. Whenever I am with you, I think of butterflies."
"I think 'Love is Like a Butterfly' is a very poetic, very descriptive, very innocent, and very flowery song," Parton wrote in her book. "It talks about being soft and gentle as a sigh, just like it feels when you are newly in love."
The song became big in France, where it was called "The Papillon."
"It was so sweet, the way that singer sang my song," she wrote.
A butterfly became Dolly Parton's symbol
Well before Parton wrote "Love is Like a Butterfly," she was drawn to the multicolored insect.
"I have loved butterflies from the time I was very little," she wrote. "I used to get lost in the woods, chasing them. I was not afraid of them, because they were so gentle. I knew they weren't going to bite me or sting me. They were beautiful and colorful, and they were doing something, being productive and being harmless."
Parton spent a lot of time chasing butterflies and other insects as a child. It was one of her most treasured hobbies.
"There were so many different kinds where we grew up," she wrote. "So I would just find one and chase it, follow it as long as I could. I loved the butterflies, because they just pulsated with light and color. I also loved the fireflies at night in the summer, the lightning bugs, as we called them."
Because of Parton's love for butterflies, she and her team have always incorporated them in her various projects.
"When I did my earliest TV show, at the beginning of every show, I would open with 'Love is Like a Butterfly,'" she wrote. "I would come down from above on a swing decorated with flowers and butterflies all over its ropes."
Later, when Parton created Dollywood, a butterfly became the "W" in the sign — "That's how much I love the butterflies."
Dolly Parton has butterfly tattos
Parton loves butterflies so much that they're inked on her skin. In an interview she did with People in 2020, she responded to rumors that she was seriously tatted.
"I do have some tattoos, that's true," she said. "But they're tasteful. I'm not a tattoo girl."
"Ribbons and bows and butterflies are the things that I have," she said. "I was very sick for a while and I had to wear a feeding tube. It left a little indention in my side and I didn't like it because I'm so fair that scars turn purple on me."
She went on to say that she didn't get tattoos to "make a big statement," just to cover up old scars. She describes her ink as "pretty" and "artful," like a butterfly.