Dolly Parton Made $10 Million From 'I Will Always Love You' and Revealed Exactly How She Spent the Money
Dolly Parton shared how she spent her royalties from "I Will Always Love You" and for whom she initially wrote the tune.
Dolly Parton is a singer-songwriter with an impressive catalog that includes "I Will Always Love You," which later became one of Whitney Houston's biggest hits.
The Queen of Country recorded the song in 1973. But it really ballooned in popularity when Houston sang it for the 1992 soundtrack of The Bodyguard. Parton made millions in royalties from the song and was recently asked what she spent the money on. Here's the country music star's answer, plus whom she wouldn't let cover "I Will Always Love You" and for whom she really wrote it.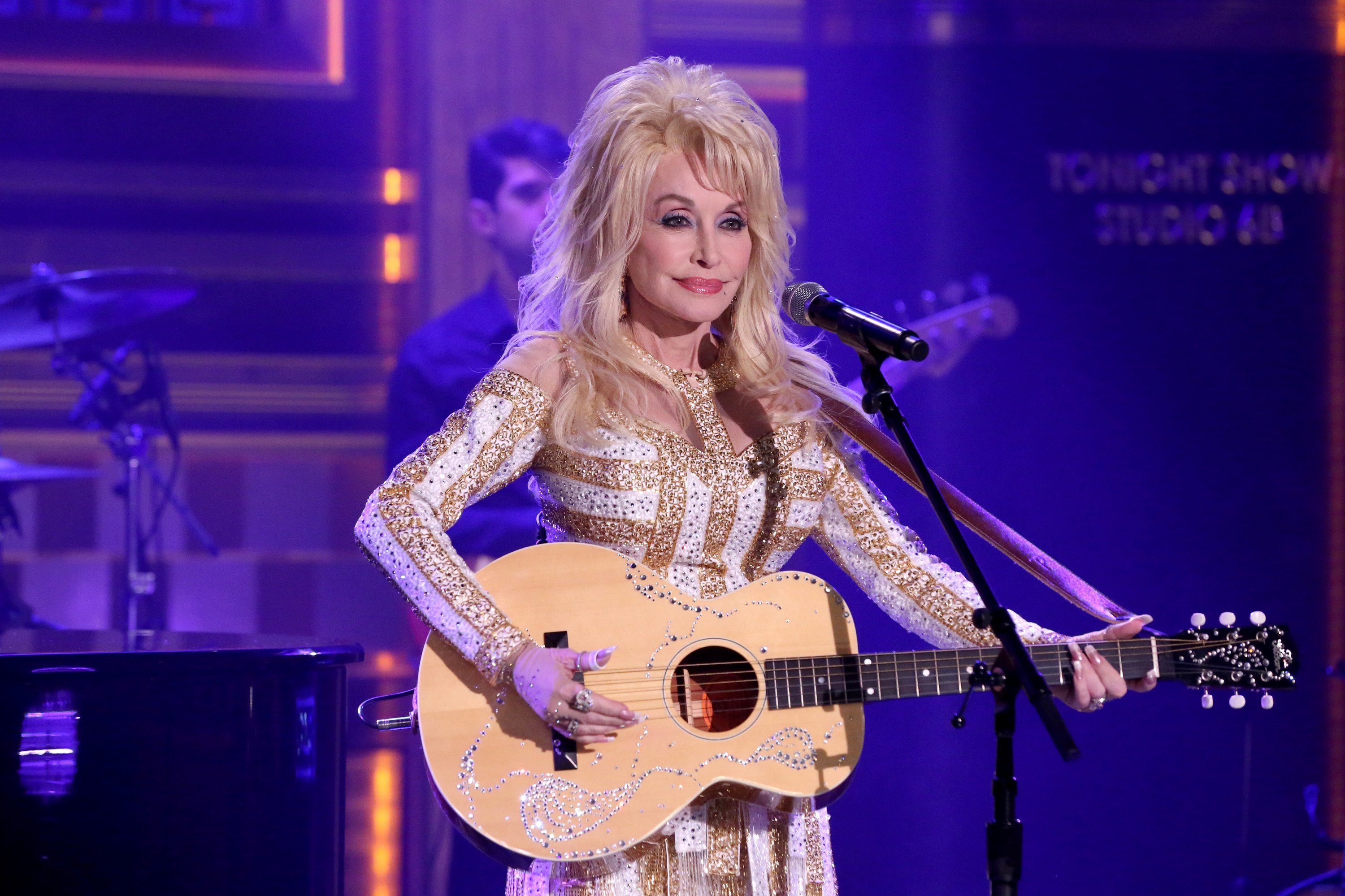 Another megastar wanted to cover 'I Will Always Love You' before Houston, but there was a catch
After recording "I Will Always Love You," Dolly Parton got a call from Elvis Presley's manager, Colonel Tom Parker. She shared the story on the Living and Learning with Reba McEntire podcast. He said The King wanted to meet her. Parton was extremely excited about meeting the Jailhouse Rock star. But then Parker informed her that Presley was interested in covering the song and wanted all or half of the publishing.
"You know, we don't record anything with Elvis unless we have the publishing or at least half the publishing," Parker informed her.
Because "I Will Always Love You" was already a No. 1 hit and the most important copyright in her publishing company, Parton declined the request. She told Parker: "I can't give you half the publishing. I'm gonna leave that to my family. I can't do that."
Parton made $10 million from royalties for the song and revealed what she spent the money on
According to Forbes, the ballad earned Parton $10 million in royalties in the '90s alone after Houston's version shot to No. 1. On Watch What Happens Live with Andy Cohen, the songbird shared what she spent that money on.
"I bought my big office complex down in Nashville. And so I thought, 'Well, this is a wonderful place to be,'" she revealed. "I bought a property down in what was the Black area of town, and it was mostly just Black families and people that lived around there. … I thought, 'Well, I am going to buy this place.'"
The "Jolene" artist added: "It was a whole strip mall. And I thought this is the perfect place for me to be, considering it was Whitney. So I just thought, 'This is great. I'm just going to be down here with her people, who are my people as well.' And so I just love the fact that I spent that money on a complex. And I think, 'This is the house that Whitney built.'"
Dolly Parton wrote 'I Will Always Love You' about this person
Many people have wondered over the years for whom Dolly Parton wrote "I Will Always Love You." The country star explained her inspiration during an interview on CMT.
"I was trying to get away on my own because I had promised to stay with Porter [Wagoner]'s show for five years. I had been there for seven. And we fought a lot," she recalled. "We were very much alike. We were both stubborn. We both believed that we knew what was best for us. Well, he believed he knew what was best for me, too, and I believed that I knew more [about] what was best for me at that time. So, needless to say, there was a lot of grief and heartache there, and he just wasn't listening to my reasoning for my going."
Parton continued: "I thought, 'He's never going to listen. He's just going to b**** every day that I go in to talk about this.' So I thought, 'Well, why don't you do what you do best? Why don't you just write this song?' Because I knew at that time I was going to go, no matter what. So I went home and out of a very emotional place in me at that time I wrote the song 'I Will Always Love You.'"