Dolly Parton Once Made Stephen Colbert Cry: 'I'm Under A Lot of Stress Right Now, Dolly!'
Dolly Parton's songs, philanthropy, and overall goodwill have long moved audiences. Once, though, late-night viewers were able to watch Parton move someone to tears in real-time. In an appearance on The Late Show with Stephen Colbert, Parton brought the host to tears with her actions.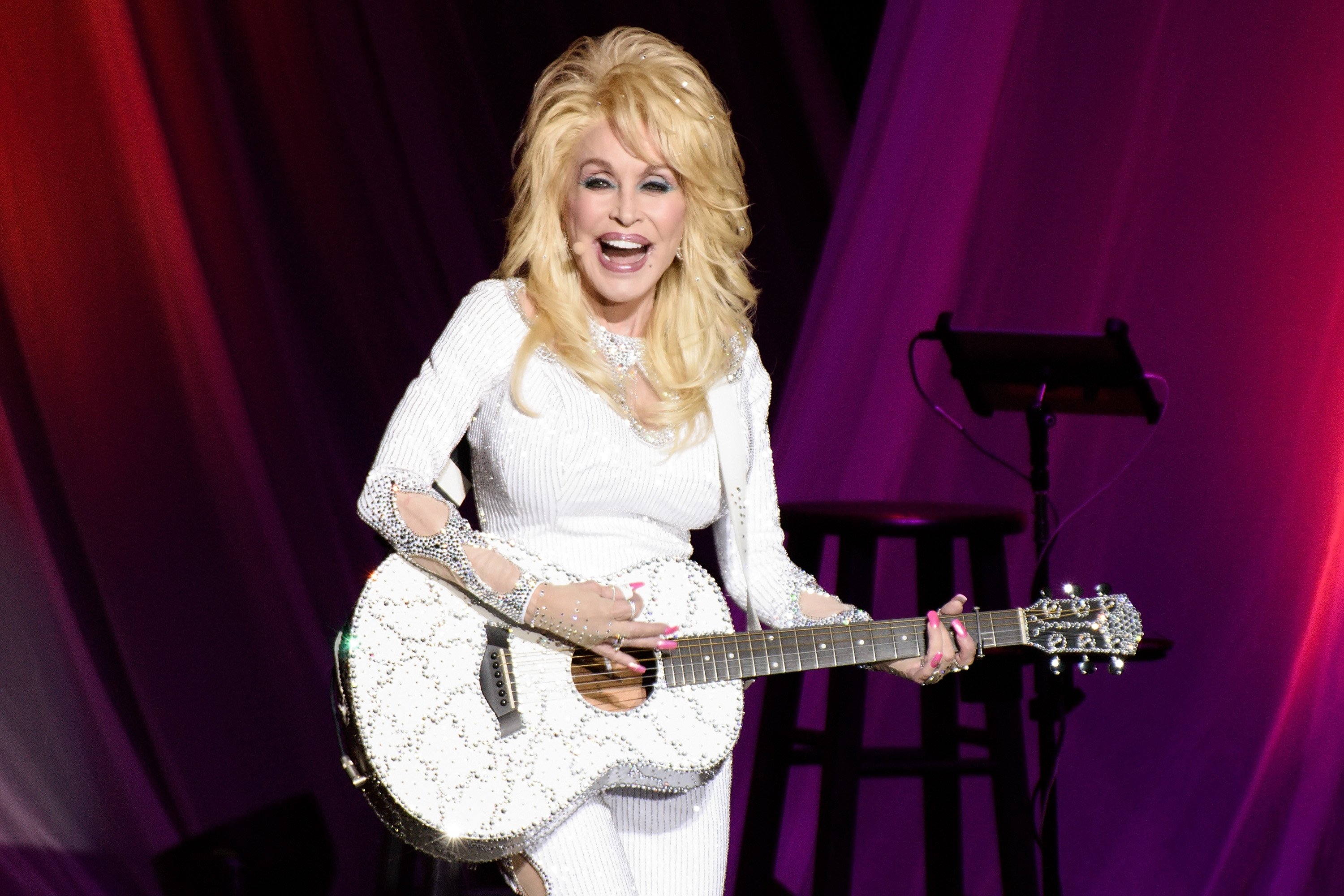 Dolly Parton's mother influenced the star
Parton was born in the Smoky Mountain town of Locust Ridge. Parton, her parents, and her eleven siblings all shared the one-bedroom home without any running water or electricity.
Parton always knew she wanted to be a singer. She would host impromptu concerts on her porch and write songs about her toys. She also drew musical inspiration from a source close to her: her mother. 
"My mother's people were musical, mostly gospel, but my mother and all of her people play some musical instruments, and some of my daddy's people," Parton told USA Today.
Later, Parton's mother inspired one of Parton's favorite songs, "The Coat of Many Colors." She wrote it about a coat her mother made her out of scrap material. Her mother made Parton proud of the jacket when she told her the Biblical story of Joseph and his coat of many colors.
"That one, I certainly love because of my mom, and it's a true story," she said. "I have treasured memories of that." 
She made Stephen Colbert cry with one of her mom's favorite songs
Parton proved just how powerful her music can be in an appearance on The Late Show with Stephen Colbert. Colbert asked about the music her mother used to sing, and Parton says she remembers all the songs.
"Momma used to sing all those old songs brought over from the old world. Momma was a good singer too, and she would just sing acapella all the time, and so many of those songs were sad. As I say, some of them just plum pitiful." 
Parton began to sing a song called "Bury Me Beneath the Willow" about a woman left at the altar by her love. "So, she died, of course," Parton said. 
As she sang, Colbert began to cry. She noticed after the second verse — "Aw, you're crying?" — but continued to sing. 
"I better hush before you cry yourself to death, and you can't finish the show!" she said once she finished. 
Colbert attributed his tears to the stress he was feeling because of the coronavirus (COVID-19) pandemic. 
"Like a lot of Americans, I'm under a lot of stress right now, Dolly! You got under my trip wire right there, that was pretty beautiful," he said. 
Dolly Parton says she always gets along with late-night hosts
Throughout the interview, Parton has an easy rapport with Colbert. She's previously explained that she always hits it off with late-night hosts.
"[Jimmy Fallon and I] get along so good, and sometimes you never know who you're going to connect with, and I've always had really good luck with late-night guys," she told W Magazine.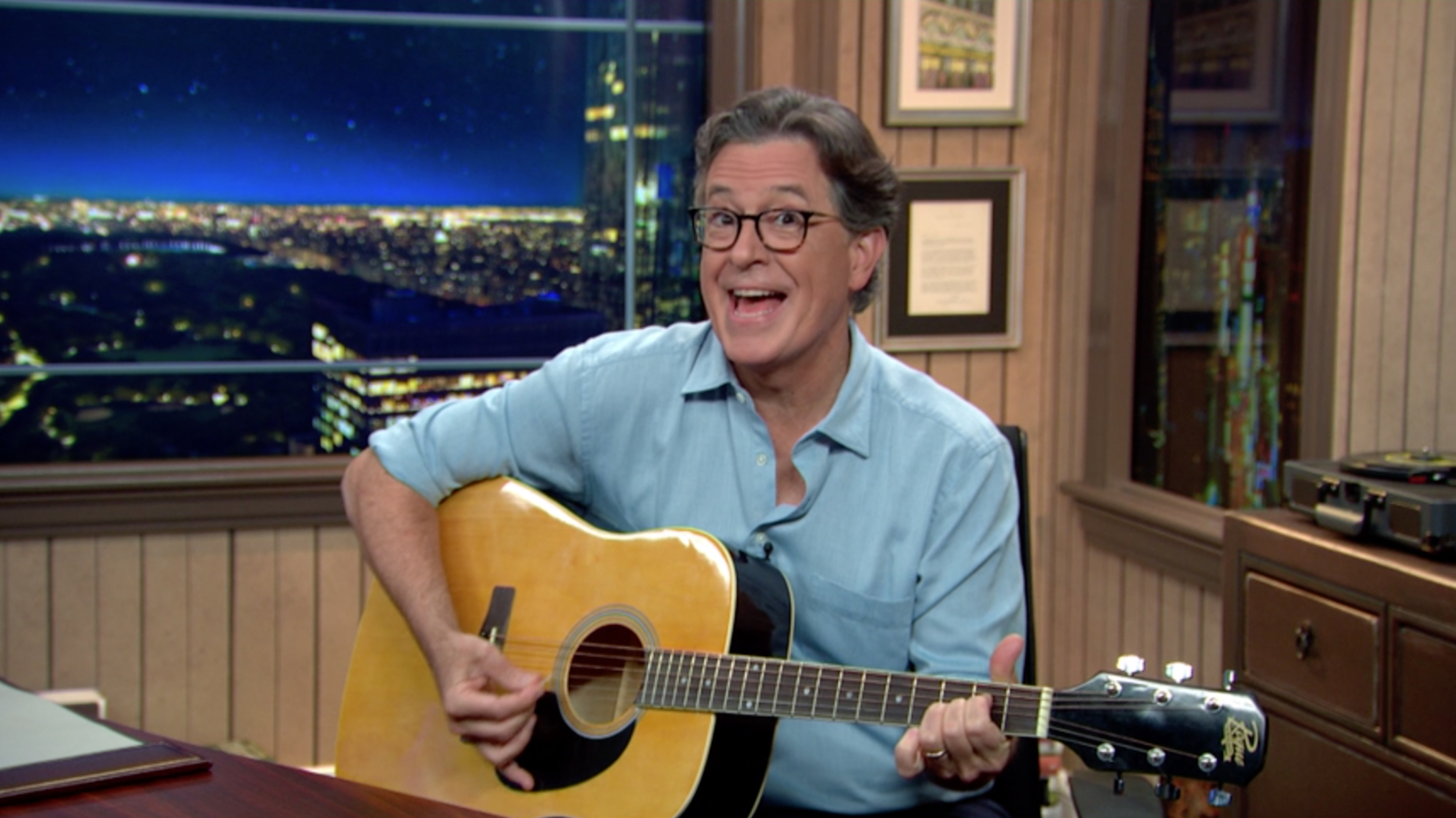 She said that her connection with late-night hosts goes back to early in her career. Something about the late programming makes conversation easier.
"I always had a nice relationship with David Letterman, with Johnny Carson," she explained. "I guess it's something about late-night people that kind of hits my fancy, and I hit theirs somehow. I guess it's cause you feel like you can be more free late at night. You don't have to worry about what you say."