What Happened When Dolly Parton Met Her Childhood Idol, Brenda Lee
Brenda Lee became a singer when she was just a child. By the 1960s, she was the biggest female pop star in the game. Dolly Parton loved listening to Lee when she was growing up. Here's what happened when Parton finally got the chance to meet one of her greatest inspirations.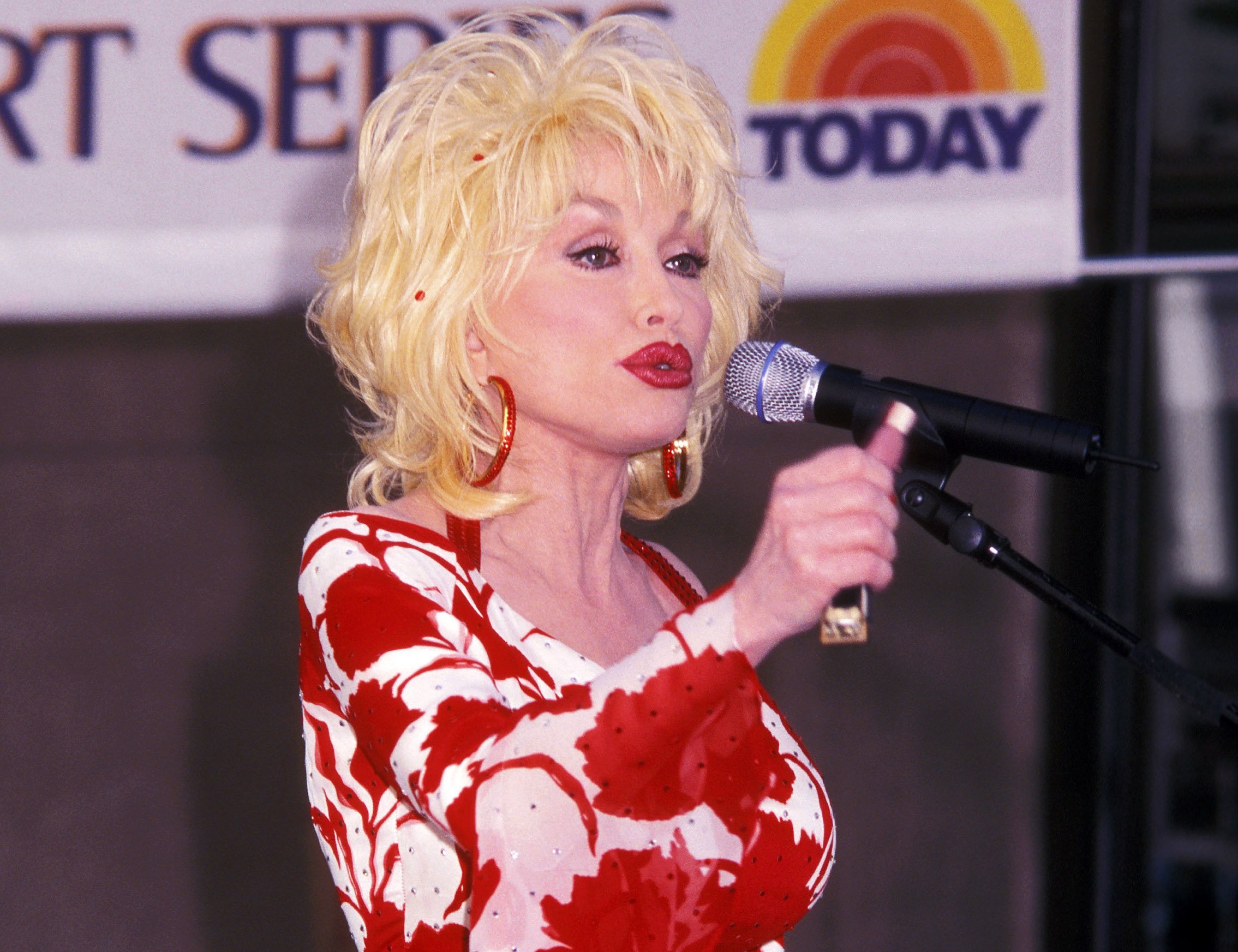 Dolly Parton idolized Brenda Lee when she was growing up
The "Jolene" singer looked up to several famous singers as a child, but one of her favorites was Lee. Parton even has a specific memory of the time her sister told her she had a better voice than her idol. The compliment meant so much to Parton because she thought so highly of Lee.
"When I was a kid, Brenda Lee was already on the scene," Parton wrote in her 2020 book, Dolly Parton, Songteller: My Life in Lyrics. "She was a kid at the time, too. I always thought, 'Oh, I could never sing like that.' My older sister Willadeene said, 'Oh, you're better than Brenda Lee.' She might have been just saying that just because she loved me, but of course, I knew it was a lie. It did make me feel special to have my sister think I was that good. Because we all loved Brenda."
Dolly Parton and Brenda Lee became good friends
As Parton's career grew, she had the opportunity to meet more and more of her idols. When she met Lee in Nashville, the singers became friends.
"It turned out that Brenda's husband and mine went to Central High School together and were friends," wrote Parton. "And that gave us something to talk about. In my early days in Nashville, we visited together as couples—Ronnie Shacklett and Carl Dean, the high-school buddies, and Brenda and me. We'd go to each other's houses to eat or play cards or do whatever."
In addition to their husbands being high school pals, Parton and Lee also bonded over the fact that they're both very petit. Lee is 4'9" and Parton is 5'1".
"Brenda and I have always loved each other," wrote Parton. "We both love music, and we are both very short. We'd joke about that. I'd say, 'Hell, anybody is bigger than me.' But she'd say, 'No, you are taller than me.' So I'd say, 'Well then, you're the only person I know who I'm bigger than.' So we've always had that 'little' kidding thing going on."
'What Do You Think about Lovin"
Whenever the "Eagle When She Flies" singer and Lee got the chance to work together, the women had a lot of fun. Written by Parton and her uncle Bill Owens, they put out "What Do You Think about Lovin'" in 1982.
"When we got together to sing 'What Do You Think about Lovin',' it was a pure joy for me," wrote Parton. "I was singing with my little childhood idol."
The song is about loving "in the morning," "in the evening," "in the nighttime" — "Baby, any time, any way, loving's just alright."
"When we sang together, it really was a dream come true," wrote Parton.