Why Dolly Parton and Miley Cyrus Refuse to Host Their New Year's Eve Special in New York City
Miley Cyrus is hosting her second New Year's Eve special. Last year, her co-host was Pete Davidson. This year, she will be joined by the legendary Dolly Parton. Miley's New Year's Eve Party will be shown on December 31st from 10:30-12:30 PM EST on NBC and will stream live on Peacock. But despite New York City typically being the home for all things New Year's in the U.S., Cyrus and Parton are taking their show on the road.
Dolly Parton and Miley Cyrus refuse to be cold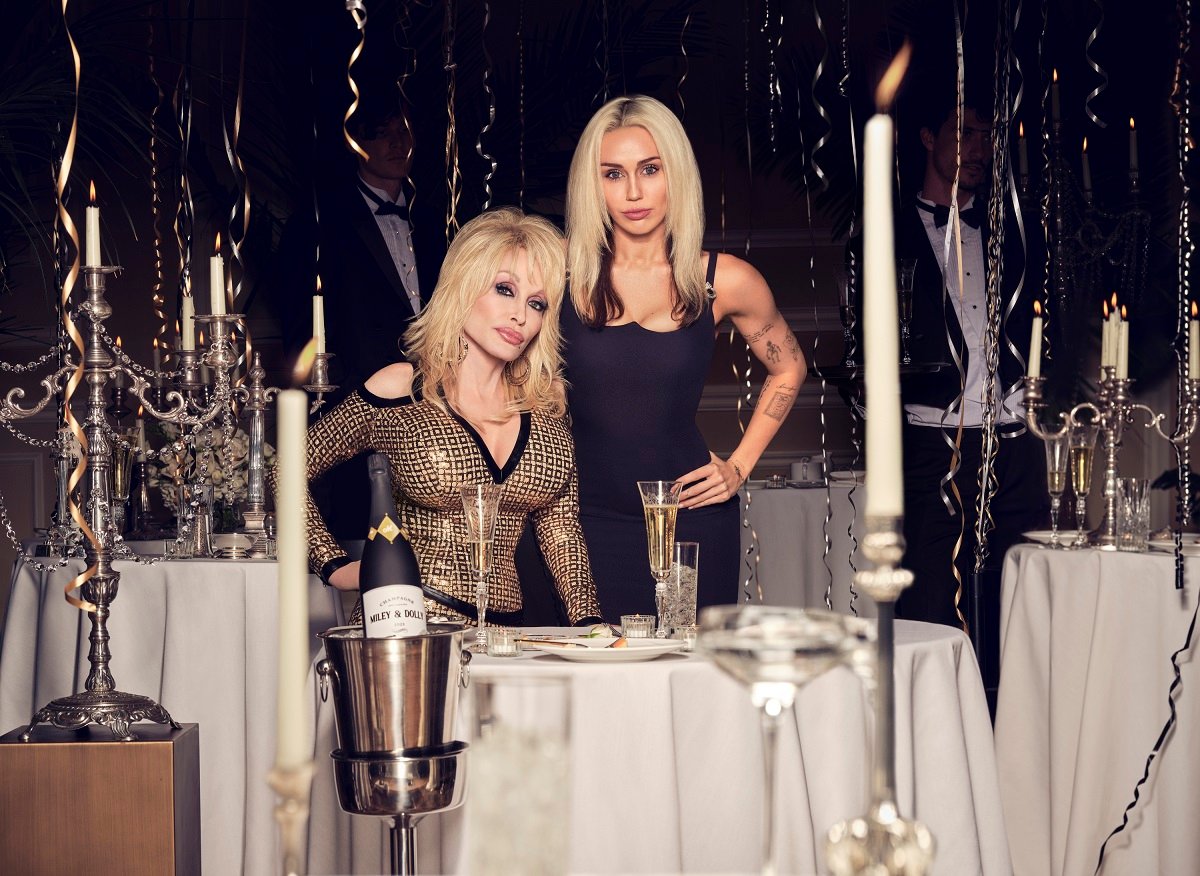 Cyrus spoke about her love for Parton, her "fairy godmother" on The Tonight Show Starring Jimmy Fallon. She also told him about their New Year's Eve special, which will take place in Miami. The artist explained she chose the city for a simple reason, "I refuse to be cold." 
She then spoke about Parton's feelings on the subject, "I called Dolly, and I asked her, 'Would you do New Year's?' And she goes, 'Miley, I want to but I just can't be cold. I can't go to New York for New Year's.' I said, 'It's not in New York. It's in Miami. It's going to be warm. We can wear little clothes.' And she said, 'I'm in.'"
Clearly, the two share an affinity for warm weather. The pair, along with performers like Cia, Latto, and Rae Sremmurd, will avoid the freezing temperatures while ringing in 2023.
How Dolly Parton became Miley Cyrus' godmother
Parton and Cyrus' relationship dates back to even before Cyrus was born. Her father, Billy Ray Cyrus, grew close with Parton during his own burgeoning country music career. This led to her receiving her honorary title when his daughter was born.
She spoke about their relationship to Just Jenny on Sirius XM, "He worked with me on some shows we did in the early days. He opened some of my shows. We just got to know each other. I wrote a song called 'Romeo,' and had him in a video. We just kind of gelled, 'cause we're both country kids. We had a lot of fun just talking about that. And then when Miley came along, I said, 'She's got to be my fairy goddaughter.'"
The rest is history.
Miley Cyrus and Dolly Parton have a special relationship
Parton spoke to RuPaul for Marie Claire about her goddaughter. "I've always loved her, since she was little, and I knew she was special. She just had a light about her. Her sparkle, and her smile, and her eyes were always full of wonder."
The country legend guest starred a few times on Hannah Montana, where she played Miley Stewart's "Aunt Dolly." The two loved working together. 
Parton has supported Cyrus through many phases of her life, including when she controversially changed her image, and during her split from Liam Hemsworth in 2019. 
They've continued to work together over the years after Hannah Montana. They sang "Jolene" together at the 2019 Grammy Awards. Cyrus performed on Parton's 2020 album, A Holly Dolly Christmas. They even teamed up for a T-Mobile commercial during Super Bowl LVI. Now, the New Year's Eve special marks just another collaboration in the Parton-Cyrus canon.