Dolly Parton Loves Working With Men but Says She's More Successful, Productive When She Works With Women
Dolly Parton is picky about who she writes songs with, which is perhaps why, when she does team up with an artist to collaborate, it's typically a hit. Over the years, Parton has worked with plenty of men and plenty of women, and she likes working with both. But she has to admit that she's seen her "biggest successes" when working with women.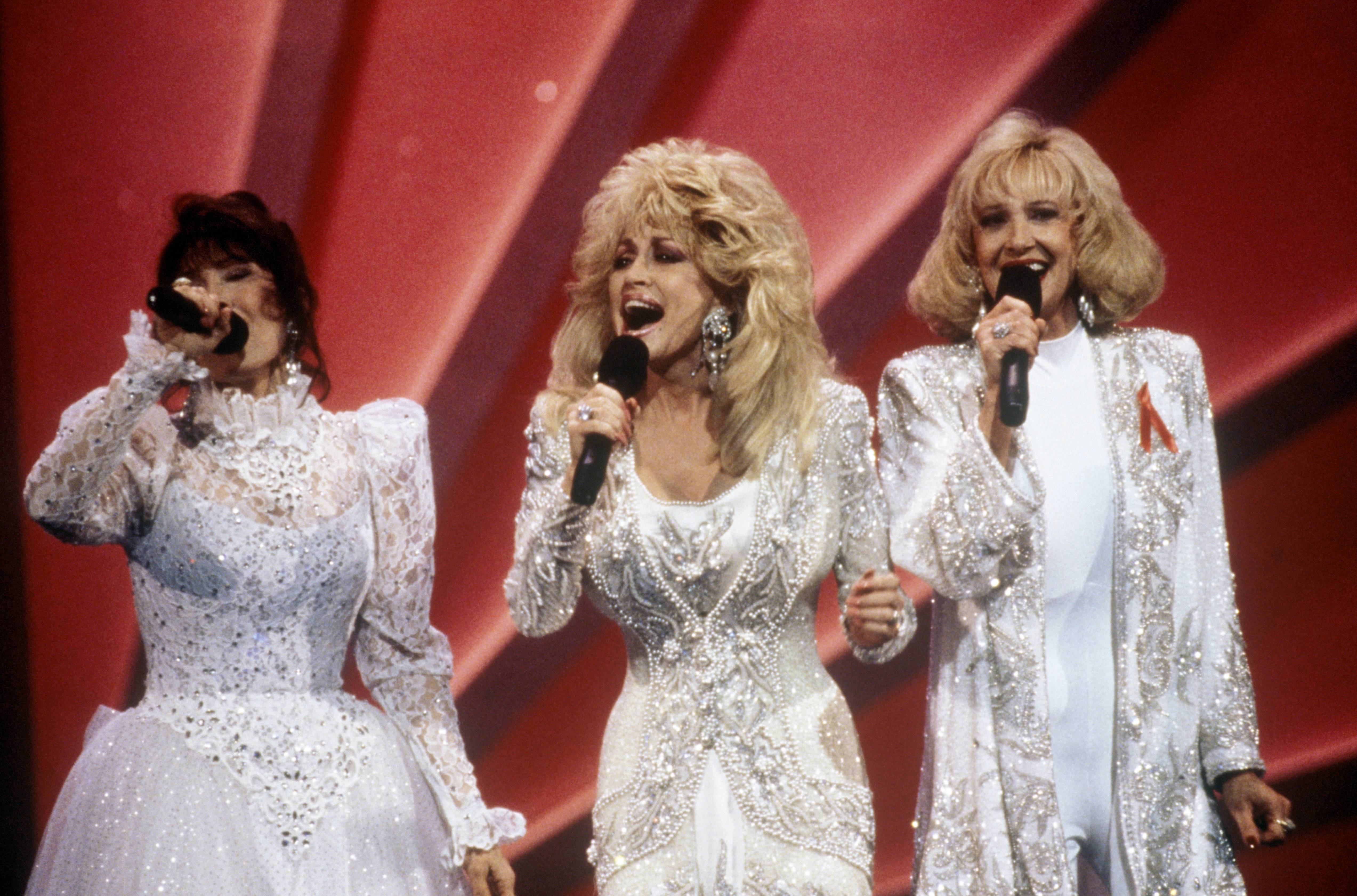 Dolly Parton on working with men and women
"I love men," writes Parton in her 2020 book, Dolly Parton, Songteller: My Life in Lyrics. "But I love my girls, too. I love singing and working with them. And it's true that I have had some of my biggest successes by working with women. I've had a great relationship with every guy that I've ever worked with. They 'get' me, and I 'get' them, and we always have fun. It's just that I have been most productive with the women, and I always get along with the gals. None of us have ever fought."
Dolly Parton doesn't compete with her fellow female country stars
Parton has never felt a sense of competition between herself and her fellow female artists. Two stars she's worked with are Loretta Lynn and Tammy Wynette.
"I love Tammy [Wynette] and Loretta [Lynn]," she wrote. "We're all very similar and we're good friends. We were competing on the charts with our records, but we never took it personal. We were just happy that we were all doing good. And in the beginning, they were doing better than me."
RELATED: Dolly Parton Said Writing About Transgender Experience for 'Travelin' Thru' 'Came Really Easily' Due to Personal Connection
Parton says there were never any "catfights" between the women.
"You are professionals, so you're going to work that way," she wrote. "You know your space. You know your place. It was the same way with Linda [Ronstadt] and Emmylou [Harris]. We're like sister. I felt the same way about Tammy and Loretta."
'Let Her Fly' with Loretta Lynn and Tammy Wynette
In 1993, Parton teamed up with Wynette and Lynn for Honky Tonk Angels. One of the songs on the album was called "Let Her Fly," about a mother's death.
"When I wrote 'Let Her Fly,' I knew that Mama was never going to be dead to me, and she never will be," wrote Parton. "So in my song, I gave her wings, just as I'm sure God did in the spirit world. So the song was, 'Lord, she's an angel, so let her get on up there and be with You, sailing around being happy and healthy and looking down on all of us.' It was more than just saying goodbye to Mama, whenever that time was going to be."
RELATED: The Man Dolly Parton Did Everything With Who Wasn't Her Husband: 'Nobody Was Threatened'
Parton's own mother actually lived for 10 more years after this recording.
"I think that's how everybody wants to think about their parents," she wrote. "It's like they are angels, so give them wings and let them go. My mother was very, very dear to me, to all of us."