What Is Dolly Parton's Most Famous Song?
Dolly Parton charms the world every time she opens her mouth. Her high-pitched southern crooning has made her one of the most successful women in the history of music.
With 50 years of mega-hits behind her, Parton brought in a new wave of country music with more personal lyrics about the struggles of being a woman. When a young Whitney Houston covered one of her songs in The Bodyguard, it changed Parton's life forever. 
The Dolly Parton Brand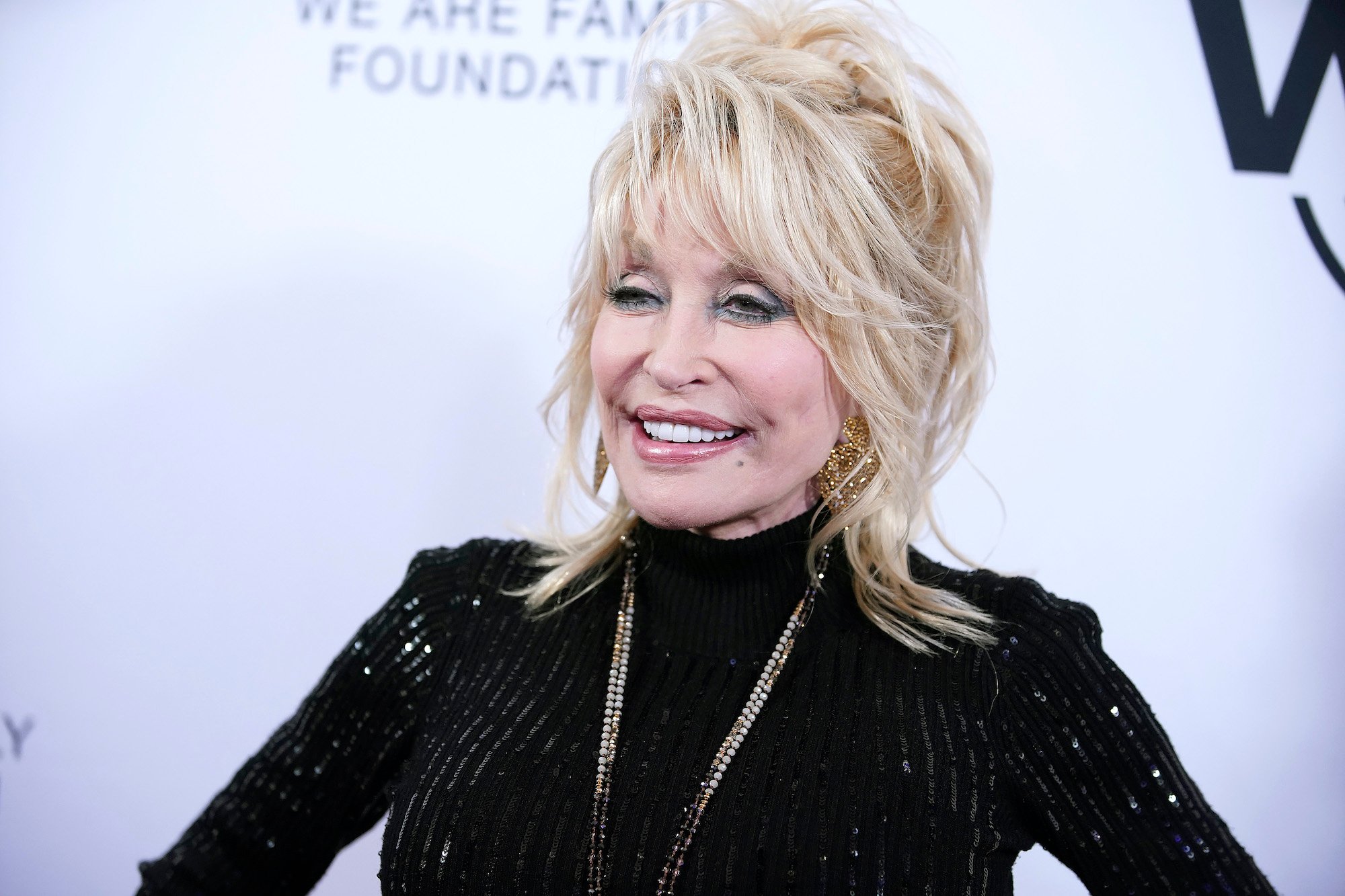 According to Biography, Parton was a young singer-songwriter in the 1960s, playing small clubs as she tried to make her name. While pop music at the time was often void of substance, Parton wrote about her life. From farcical songs about her famous assets to personal ballads about the scorn she felt within the industry, Parton showed that Willie Nelson and Johnny Cash were not the only country singers with a story to tell. 
Now in the spotlight for well over 50 years, Parton remains as popular as ever, not just as a singer but as an actress and a personality. Her southern charm and candid talks make her ageless, with fans both young and old. Still, her greatest song is no longer her own. 
What is Dolly Parton's most famous song? 
While Parton's impact on the country music world cannot go understated, the way she helped future generations of artists, from Miley Cyrus to Kacey Musgraves, might be her greatest of them all. Parton famously wrote two of her biggest songs, "Jolene" and "I Will Always Love You," in one night, and while the former might be the singer's most popular recording, the latter took on a life of its own. 
Good Housekeeping notes that while "I Will Always Love You" was initially a hit, Parton's fans are more likely to veer toward "Jolene" as their favorite. The former's impact puts it in a league of its own. Parton wrote it in a moment of heartbreak when her friend and frequent collaborator, Porter Wagoner, refused to let her go out independently. The song was her response. 
"There was a lot of grief and heartache there, and he just wasn't listening to my reasoning for my going," the singer told CMT. "I thought, 'Well, why don't you do what you do best? Why don't you just write this song?'… so I went home and out of a very emotional place in me at that time, I wrote the song, 'I Will Always Love You.'"
Wagoner was immediately moved and suddenly knew that he had to let Parton spread her wings and make it on her own. She did just that, not only becoming a massive solo artist but an iconic feminine voice in an industry where women are often the subject of male ire. 
However, when Whitney Houston took the stage under Kevin Costner's watch in The Bodyguard, she didn't just make the song her own. She did so with Parton's blessing. 
Passing the torch
Always known as much for her humility as she is her charm, humor, and voluptuous figure, Dolly Parton has no problem crediting Houston for bringing the words she wrote to their greatest potential. According to a recent interview with Oprah Winfrey, Parton pulled over to the side of the road upon hearing the song because she was so moved by it. 
"I was shot so full of adrenaline and energy, I had to pull off because I was afraid that I would wreck, so I pulled over quick as I could to listen to that whole song," she told Winfrey (per Yahoo!). "I could not believe how she did that. I mean, how beautiful it was that my little song had turned into that, so that was a major, major thing."
Houston passed away in 2012, but her take on Parton's most timeless song helped secure its writer's place in history. Every aspect of Parton's career, from her singing to her acting, deserves praise. However, her ability to use her work to benefit others may be her biggest asset yet. When Houston belted out that note in her awe-inspiring rendition of Parton's classic, she propelled it to a new generation who will always love the words behind it, too.