Dolly Parton Was Nearly Booed Off the Stage on Her First 'Porter Wagoner' Appearance
Dolly Parton is one of the most universally beloved celebrities, with fans from all walks of life. Her fan base seems only to grow as years go by. Parton didn't always have this warm of a reception, however. When she first appeared on The Porter Wagoner Show, the audience was less than happy to see her. She explained why they had such a negative reaction to her.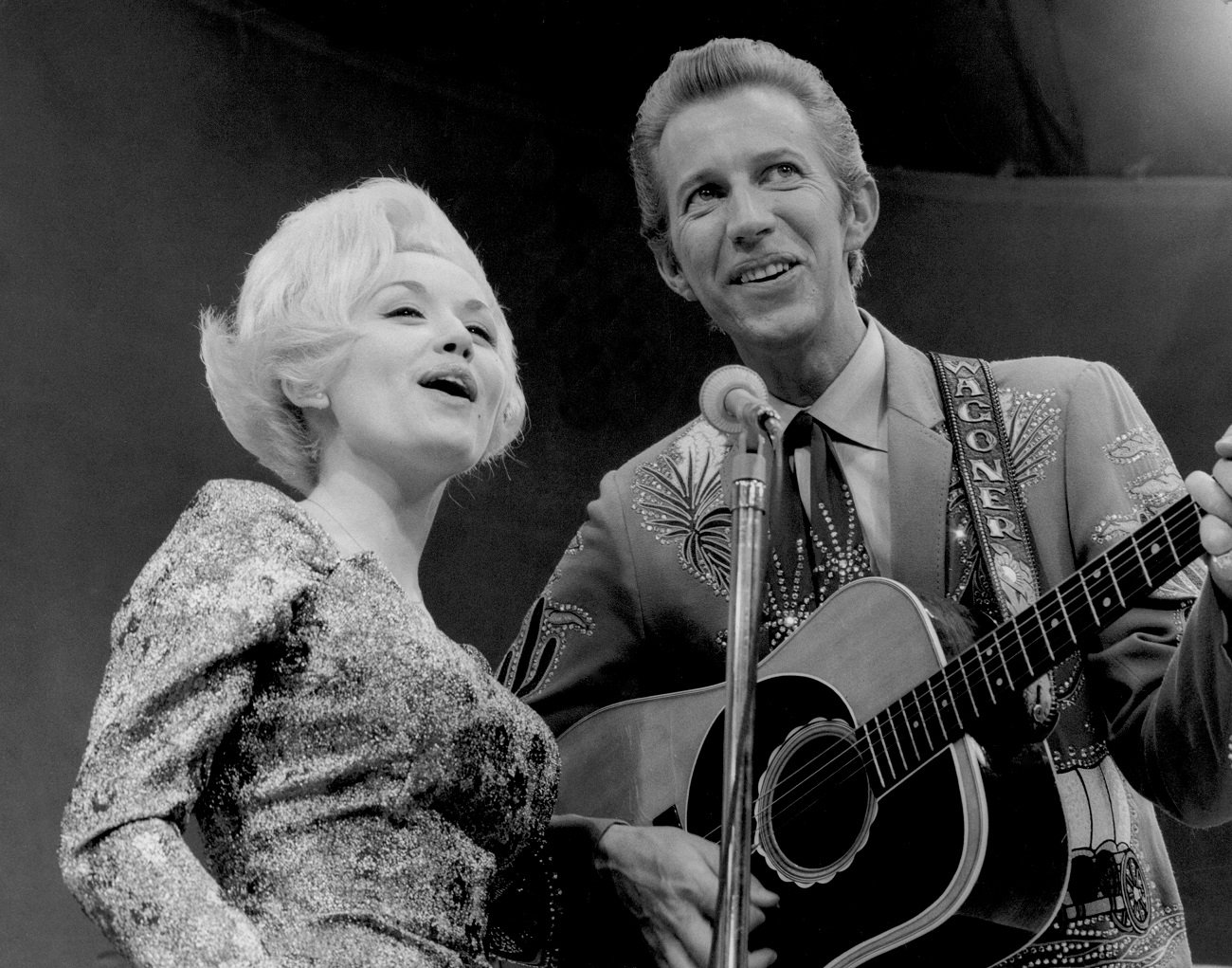 Dolly Parton got her start on 'The Porter Wagoner Show'
After graduating from high school in 1964, Parton packed a bag and moved to Nashville the next day. While she enjoyed modest success when she signed on as a songwriter for Combine Publishing, Parton wanted to strike out on her own as a country musician. When she did start recording music of her own, her label wanted her to produce pop records.
In 1967, Parton had her big break. Soon after Porter Wagoner heard Parton perform her song "Dumb Blonde" on television, he invited her to his office. Though Parton thought Wagoner would ask her to write songs for Wagoner's co-star Norma Jean Beasley, he had something different in mind. Beasley was leaving the program to get married, and Wagoner wanted Parton to take her place.
The audience wasn't happy with her appearance
Wagoner's request was life-changing, and Parton said she didn't have to consider it for long. She made her debut on the show on Sept. 5, 1967, soon after the release of her debut album, Hello, I'm Dolly. Whereas Beasley's voice was warm and low, and she dressed conservatively, Parton had a sparkling vibrato and a much louder appearance. Fans of the show were not impressed.
"Performing live with the Wagonmasters presented a challenge for Dolly as she faced large numbers of Norma Jean fans who might well resent a newcomer," Stephen Miller wrote in the book Smart Blonde: The Life of Dolly Parton. "She was also conscious of the fact that some people did not particularly care for her voice. Those concerns proved to be well founded."
The concert was advertised in advance of Beasley's exit from the show, so fans expected to see her onstage with Wagoner. When it was Parton instead, they began to boo and chant, "We want Norma Jean." Eventually, Wagoner had to address the crowd directly.
"Give this girl a chance!" Miller reports that he said. "For crying out loud, this isn't the end of the world. This is a new person … she's tryin' to make a place for herself."
Though Parton described the first few shows as "torture" that often reduced her to tears, she eventually won the audience over with talent and moxie.
Dolly Parton stayed on 'The Porter Wagoner Show' for years
Parton and Wagoner had a tumultuous relationship, but they were highly successful in the world of country music. She spent seven years as the co-star on The Porter Wagoner Show. Despite their success, Parton wanted to forge her own path with a solo career. Wagoner didn't want her to leave. To convince him, Parton wrote "I Will Always Love You" as a form of goodbye and played it for Wagoner.
"That's the prettiest song I ever heard," Parton's official website reports that Wagoner told her through tears. "And you can go, providing I get to produce that record."
They ended their professional relationship, and Parton went on to become one of the most successful country artists of all time.
RELATED: Dolly Parton Dished on Her First Kiss, Saying She Was Happy It Was With 'One of the Cute Boys'