Dolly Parton Never Follows Recipes When She Cooks: 'I Have a Natural Flair'
Dolly Parton loves to whip up the classic Southern recipes of her youth. She explained that while she's in the kitchen, however, she doesn't like using recipes.
Dolly Parton says she's a good cook, but she never follows a recipe. She shared that she's always avoided recipes as a rule. Parton gave her reasoning behind the no-recipe approach to cooking and shared her favorite things to cook.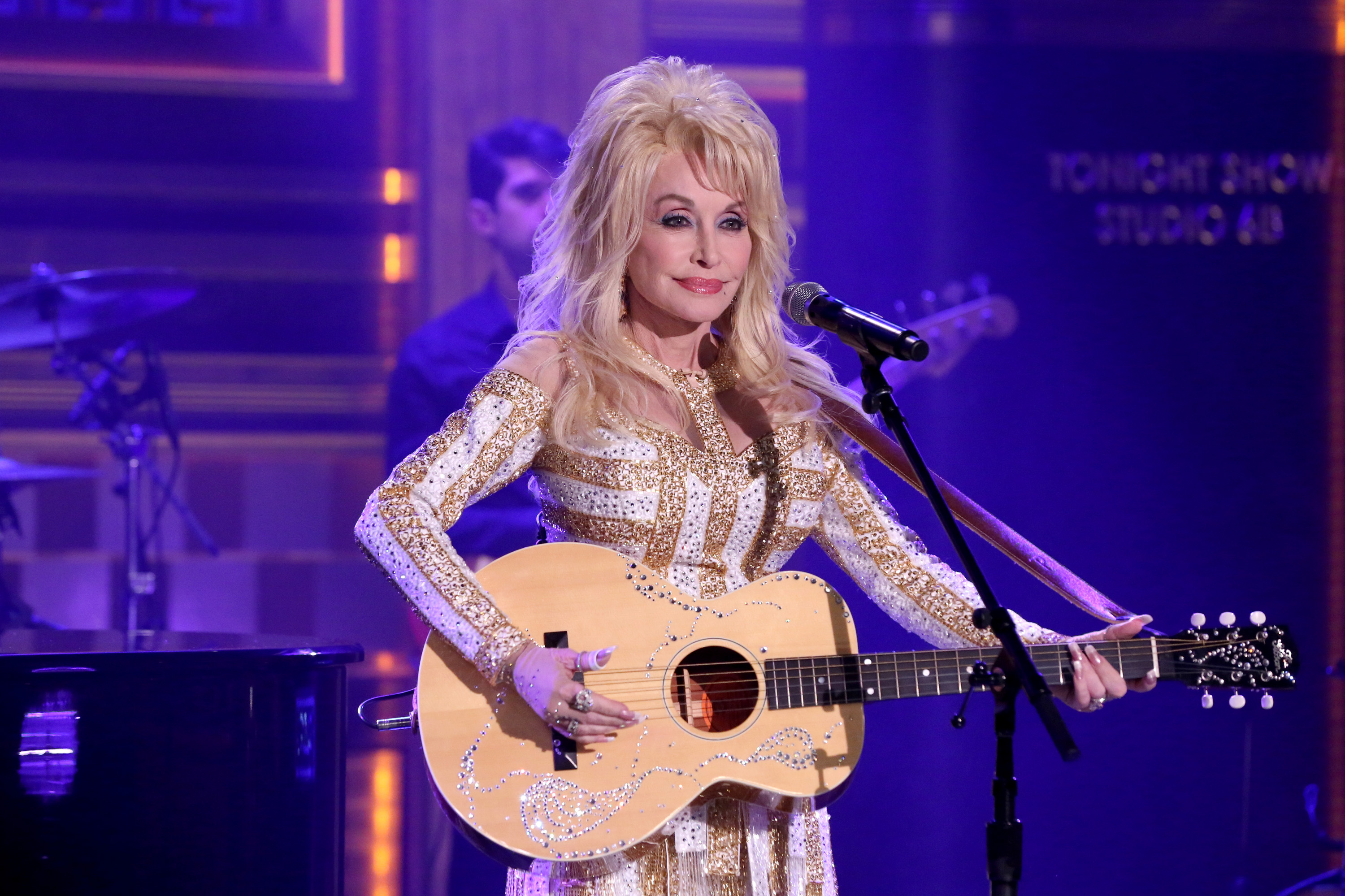 Dolly Parton is happy to team up with Duncan Hines to release cake mixes
In 2022, Parton and Duncan Hines will release a Southern-inspired line of cake mixes. These include mixes for banana and coconut cakes, creamy buttercream frosting, and chocolate buttercream frosting. She shared that she's excited to work with the brand.
"I just love Duncan Hines, and I've been cooking with them for years," she told The Hollywood Reporter. "I can cook about anything from scratch, but why would you when you've got all these great recipes ready to go? All you have to do is read the directions and you've got these great cakes."
She's particularly excited about the banana cake mix because it holds a level of nostalgia for her.
"Nothing's better than Southern [recipes] and certainly, nobody ever made a better banana pudding than my own mother," she said. "I can make a really good banana pudding myself. We thought it would be great to have something that would last a little longer and be easier to make, so we started with a banana pudding cake."
She shared that she never follows recipes as a rule
While Parton loves to cook, she says she avoids using any recipes.
"As a rule, I've never followed a recipe in my life," she said. "I'm a good Southern cook, and people in the mountains, and in the South in general, don't follow recipes."
With some family recipes, though, she feels it's important to follow some form of instruction.
"Of course, for certain things like old family recipes, you've got to make sure you get it right, so you might have to with those," she said. "You learn through generations the way that different people cook, and you add your little extra special touches yourself, which I do. But it's very rare that I ever use a recipe of any kind because I've seen it enough, know it enough and I have a natural flair for good-tasting food."
Parton shared that she takes days to plan a menu for when friends or family come over.
"I love to make a really good pork roast, and then you've got to make all your gravies and vegetables and all of that," she said. "And then maybe rolls or cornbread, or both. It's time-consuming, and any cook will tell you that, especially if you're going to make a big deal out of it. Then, there's dessert. So, it's an all-day deal to have a really great meal."
Dolly Parton released a cookbook
Though Parton herself doesn't use recipes, she published a cookbook for anyone who wants to make her family recipes. The book includes classic recipes like banana pudding, chicken and dumplings, and stone soup.
"I still like to try new foods as often as I can," she said on her official website. "But when it comes to cooking for myself and my husband Carl and my great big extended family, which numbers into the multiple hundreds these days, what we really want to eat is what comforts us most: good, hearty food rooted in Mama's cooking and those country gatherings of my childhood."