Dolly Parton Never Had Any Children, but She Has These — 'I Expect Them To Support Me When I'm Old'
Dolly Parton always wanted children but wasn't able to have them. Looking back, she thinks she wouldn't have been able to do all she's accomplished if she'd become a mother. Though having children was a "dream" of the country star's, she says her songs are her children now. They even support her in her old age.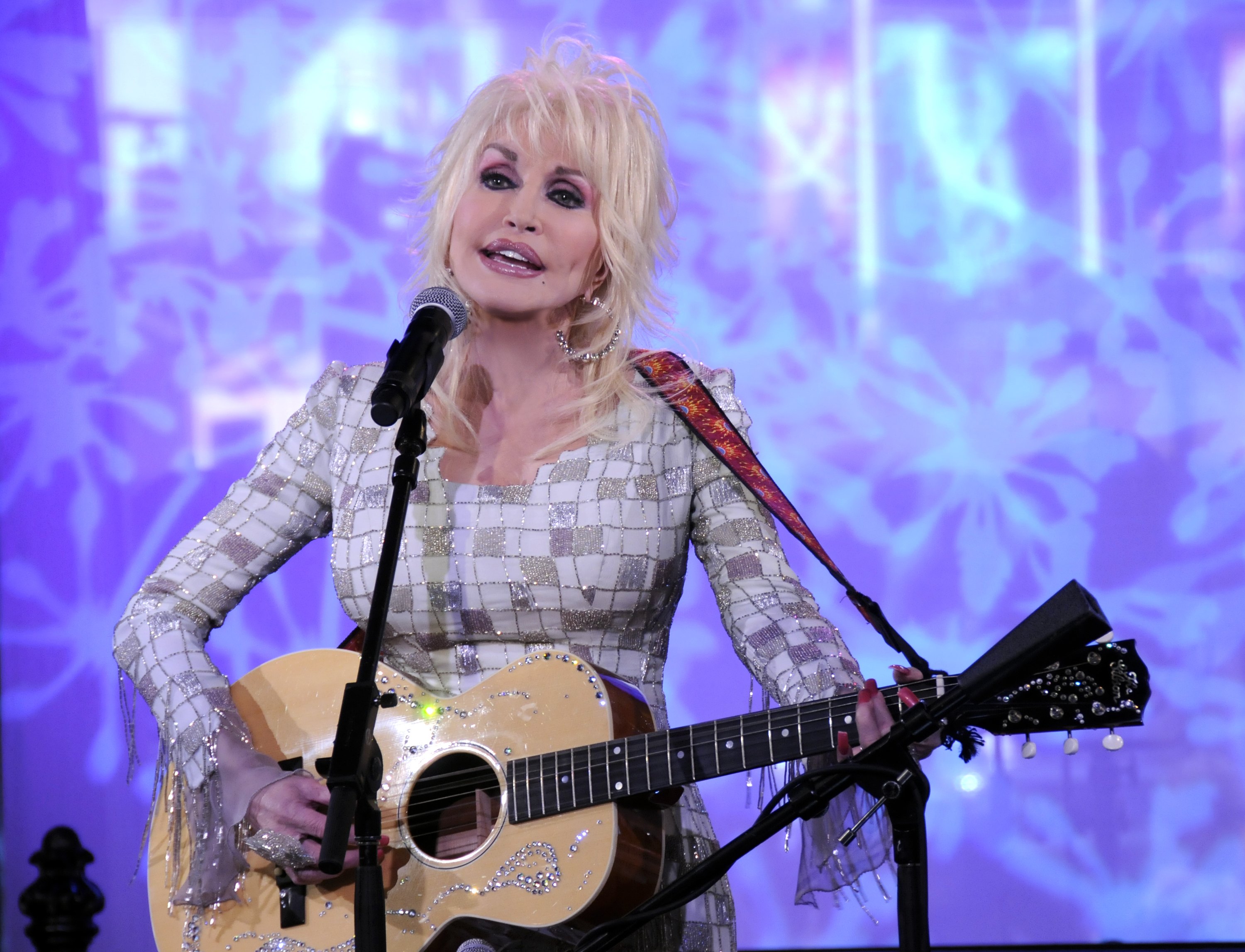 Dolly Parton on not having children
Parton and her husband, Carl Dean, had always planned on having children. But the 'Jolene' singer had a partial hysterectomy due to endometriosis that made is so she wasn't able to conceive, as reported by Closer Weekly.
"My husband and I, when we first got married, we thought about if we had kids, what would they look like? Would they be tall – because he's tall? Or would they be little squats like me? If we'd had a girl, she was gonna be called Carla," said Parton. "… Anyway, we talked about it, and we dreamed it, but it wasn't meant to be."
But now that Parton and Dean are older, the singer looks back at her life and knows things would have been so different if she'd had children.
"I would have been a great mother, I think," she said. "I would probably have given up everything else. Because I would've felt guilty about that, if I'd have left them [to work, to tour]. Everything would have changed. I probably wouldn't have been a star."
Dolly Parton's songs are her children
While Parton wasn't able to realize her dream of being a mother, she was able to craft an incredibly rich life and career.
"I have often said that my songs are my children and that I expect them to support me when I'm old," she wrote in her book, Songteller: My Life in Lyrics. "Well, I am old, and they are!"
The Queen of Country is proud of her talent for songwriting. And she's always had a great time doing it.
"I do take my songwriting seriously," she wrote. "I am so proud that I am able to write. I know there are many songwriters in this world who are much greater than I am. But I know for a fact that no writer in this world enjoys it more than me."
Parton writes that "at the end of the day," she hopes she'll be remembered as "a good songwriter" — "The songs are my legacy."
She's a songwriter first
Dolly Parton is a singer, an actor, an entertainer, and a businesswoman. But her favorite part of her craft is songwriting. For the musician, it's a holy experience.
"If I had to choose just one thing to be, I would choose to be a songwriter," she wrote. "I could happily just sit in my house forever, enjoy life, and write songs. The songs lead to everything else. Everything that I am starts with that song. No matter who you are as an artist, if you don't have a great song, you're not going anywhere."