Dolly Parton Once Said Why She'd Never Have an Affair With Anyone in the Music Industry
Dolly Parton's thoughts on the various rumors about her having affairs through the years.
Dolly Parton has been in show business for a long time, which means there has been speculation about her romantic life for just as long. Through the years, Parton has spoken about her thoughts concerning affairs in general and the rumors that have surrounded her. In an interview she gave in 1974, Parton said why she'd never have an affair with someone in the music industry.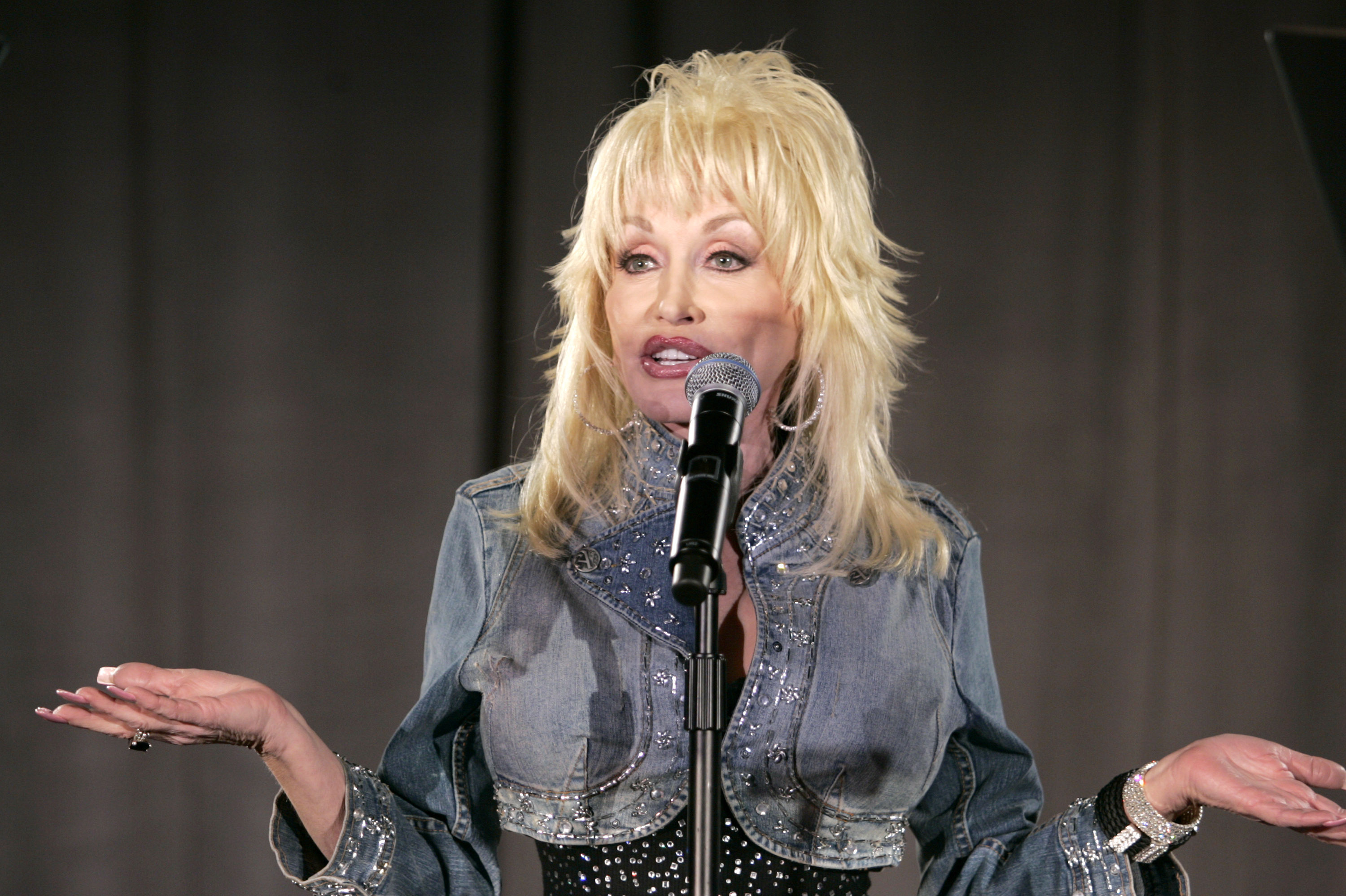 Dolly Parton on the early affair rumors
When Parton was interviewed by The Great Speckled Bird in 1971, she spoke about one of the downsides to being a famous woman.
"I have a lot of things told on me against my morals which are not true," she said, as recorded in the book, Dolly on Dolly. "I'm no angel, but if I'd done half the things I've been accused of I wouldn't be sitting here, I'd be wore out somewhere—I'd be dead."
Parton frequently went to dinner with men in the industry as friends or to talk business. But she learned quickly that every time she was spotted out with a man who wasn't her husband Carl Dean, a new rumor would start.
"Some of my very best friends are men because women—I like women cause I am one, my mother was one—but like if I have something to say, I don't know that many women that would understand what I'm talking about businesswise or understand my ideas," she said. "So I might want to go somewhere and eat supper with a man friend. But I don't very often. Cause if they see you with somebody—it has to be bad. A woman just don't go out with a married man unless there's something going on. It kinda irks me really to think that people are so narrow minded."
Why Dolly Parton said she would never have an affair with someone in the music business
One of the big rumors of the time was that Parton was having an affair with Porter Wagoner, her duo partner. In a 1974 interview with The Tennessean, she said why that wasn't true.
"Oh, yeah, I know about the gossip," she said. "People have had me and Porter married, and then me running with everybody in the business. For one thing, it's not true, because I'm a better person than that. And for another thing, if I was gonna run with anybody, I wouldn't dare run with anybody in the music business because it's like a family. I mean, that would be like running with your kinfolks or somebody."
It'd also be hard to keep a secret.
"Everybody would know it," she said. "If you had any self-respect, you wouldn't do it. Like I said, I don't do it anyway."
'I don't admit or deny anything'
When Parton was interviewed by Playboy Magazine in 1978, she said if she ever did have an affair, she'd never tell her husband so as to avoid hurting him.
"If I was ever weak enough to do something like that, it would never involve [Carl], he would never know it, he would never feel any effects from it," she said.
"Let's put it this way: If I wanted to do it, I would; if I should do it, it would affect nobody but me and the person involved," she continued. "Maybe it would be somethin' that would even make me a happier person."
As time went on, the rumors continued. But instead of saying they weren't true, Parton developed a new strategy.
"I write a lot of love songs," Parton wrote in her 2020 book Dolly Parton, Songteller: My Life in Lyrics. "I write so many of them that people say, 'You have to have had affairs.' I say, 'Well, I don't admit or deny anything.' I have been everywhere, and I have felt everything. I'm a very passionate person, and I feel everything to the nth degree."
Today, Parton and Dean have been married for over 50 years.