Dolly Parton 'Never Needed' to Be as Wild as Miley Cyrus
When asked if she's envious she never got to be as 'wild' as Miley Cyrus, Dolly Parton said she and her honorary goddaughter are each wild in their 'own way.'
Dolly Parton won't be licking a sledgehammer or twerking in music videos like fellow musician and honorary goddaughter Miley Cyrus. The "Jolene" singer once said she's "never needed" to be as wild as the 29-year-old because she's wild in her own way. 
Dolly Parton and Miley Cyrus are close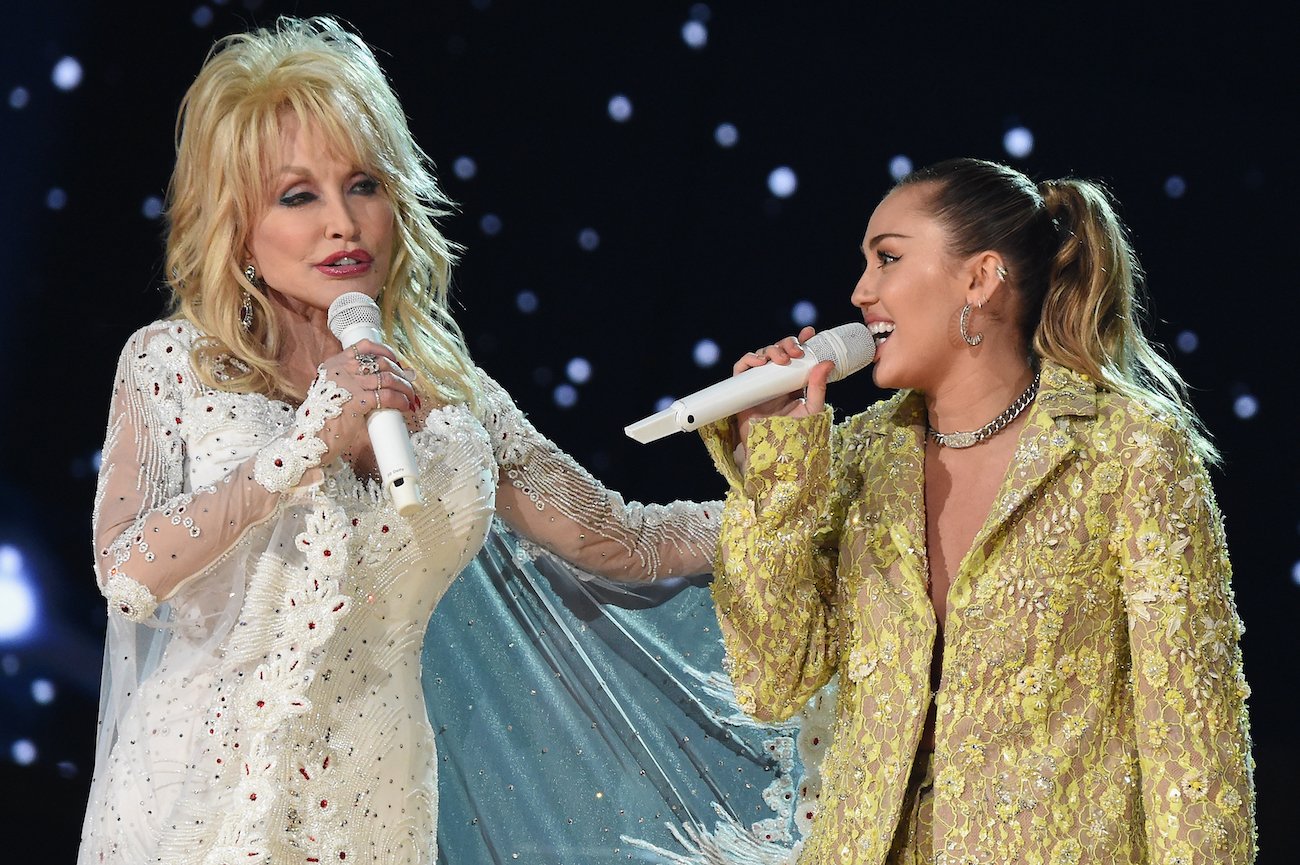 Parton may not technically be Cyrus' godmother but she's been a presence in the "Midnight Sky" singer's life since she was a baby. How do they know each other? Through Cyrus' father, Billy Ray Cyrus, who has been friends with Parton for many years.
They also have a working relationship in addition to their close personal relationship. Not only have they performed together on many occasions but Cyrus has even recorded a Christmas song, called "Christmas Is," with Parton.
Singing isn't the only thing the two music stars have done together. They've also been on a TV show together. Parton appeared on Hannah Montana after Cyrus convinced executives at Disney to write her into the popular program. As for whether or not Parton would work together with Cyrus again? She'd like to.
Beyond that, they've both been known to gush about each other during interviews. Most recently, Cyrus wrote a brief profile on Parton for Time's annual list of the 100 most influential people.
Dolly Parton says she's 'wild' in her 'own way'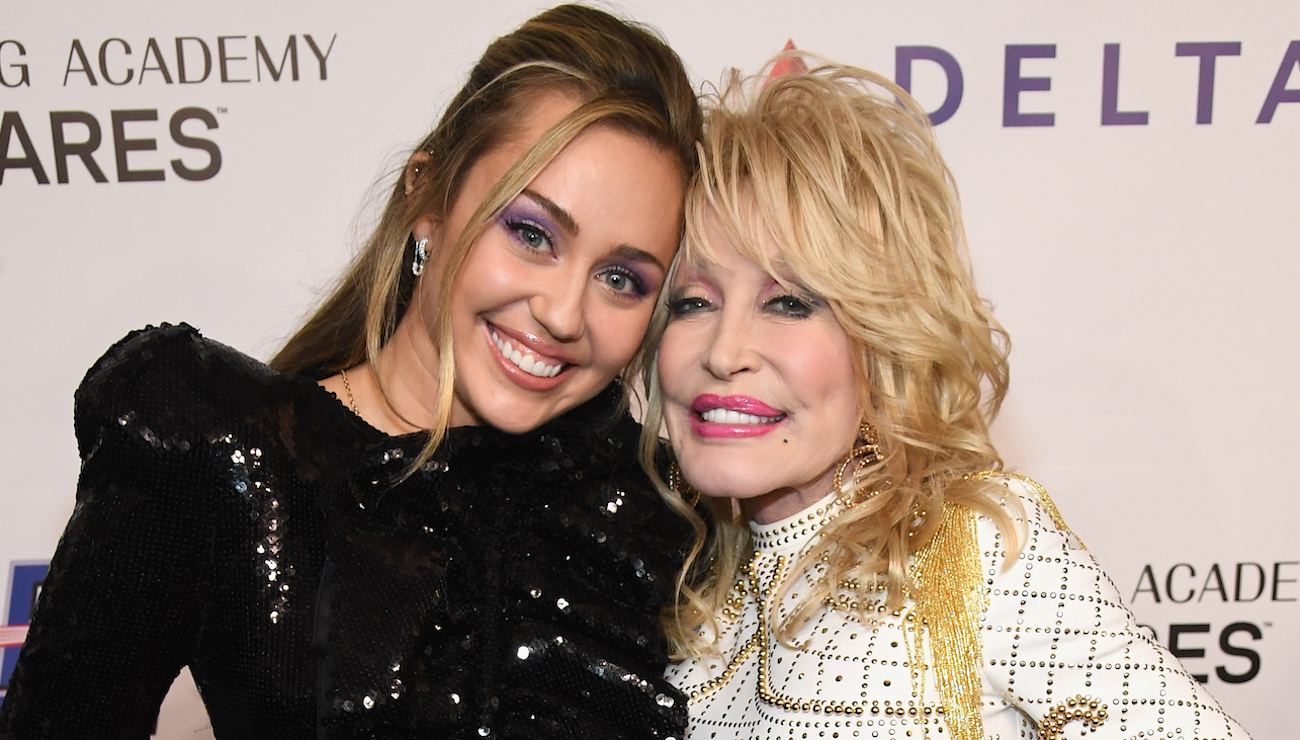 Parton will keep doing her thing while Cyrus does hers. In a December 2020 Marie Claire interview, RuPaul asked Parton if she's ever envious she never got to be as "wild" as Cyrus. "No, I never needed to be that wild," she said. "But I think it's fine for her." 
Parton continued, saying it's a personal journey. "I'm kind of wild in my own way," she said. "I have my own little things, and I'm an individual, and I think that's what that's about too. We all need to be true to ourselves, and I think that's what she's doing."
"I think that's the key to everybody's success as a human being and as an entertainer," she added. "You have to know what your talents are, what your limits are. But I think you have to be brave enough to try."
The country star and Miley Cyrus 'take chances' in a 'different way'
They may not be "wild" in the same ways but Parton thinks she and Cyrus take a lot of chances. "One of my favorite sayings that I say about myself, that I made up, is that my desire to do something has always been greater than my fear of it," she told RuPaul. 
That's where Cyrus comes in. As Parton explained, the "Wrecking Ball" singer takes risks. "She will get out there and get on that tightrope without a net underneath her. But how else are you going to know? She'll take those chances." 
"I take chances too," she added, noting they simply "do it in a different way." Above all, Parton thinks Cyrus is a "pro" who is "so talented" and "beautiful." 
RELATED: Dolly Parton Thinks She's a Better Godmother and Aunt: 'I Think It Just Works'