Dolly Parton Never Published Any of the Erotica She Used to Write
Dolly Parton has many talents. In addition to being one of the most prolific songwriters and beloved performers of her time, she's also a short story writer. Parton began writing "real hot and heavy love stories" when she was a teenager. The "Jolene" singer spoke about wanting to publish them in the late 1970s, but she never got around to it. So somewhere out there, there are "trunkfuls" of sexy Parton stories that may never see the light of day.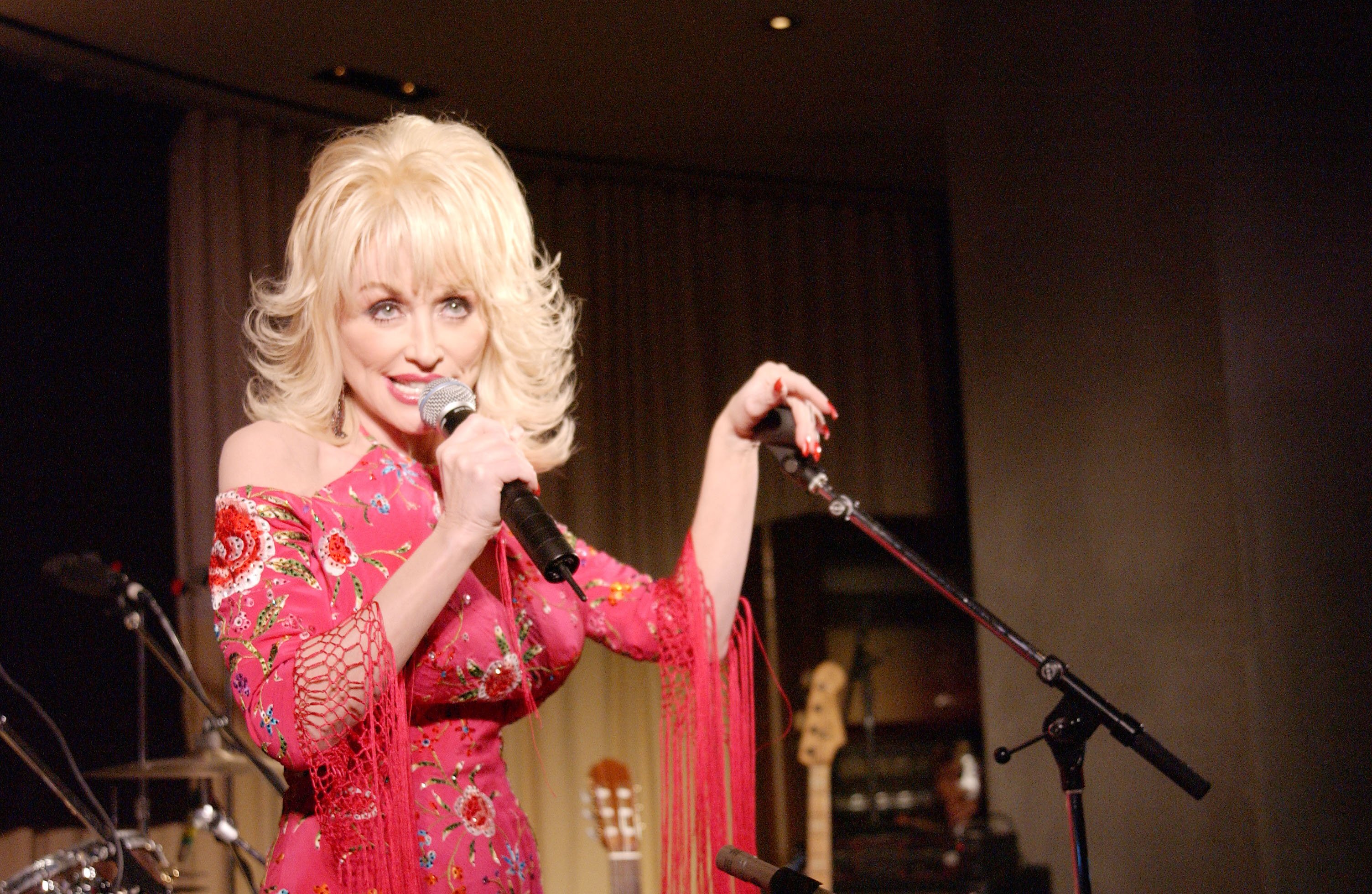 Dolly Parton has 'trunkfuls of things [she's] written'
In an interview the "Light of a Clear Blue Morning" singer did with Rolling Stone in 1977, she spoke about how she enjoys writing stories in her free time.
"I've written a lot of children's stories, though," she said. "I never show them to anybody—not till I get ready to publish 'em. I've got trunkfuls of things I've written. I've been writin' poetry since I was in grammar school. When I was a teenager I wrote a lot of real hot and heavy love stories, I was just so horny myself."
Dolly Parton said her stories would shock people
When Parton was interviewed by Playboy Magazine the following year, her interviewer asked her "about all the erotica you used to write as a teenager." Apparently, she'd kept up with her teenage hobby.
"I'm writin' a story even now; it's pretty hot and heavy," she said. "It's got a lot of sex and love and violence and religion, all the human elements."
RELATED: When Dolly Parton Opened For This Musician, She Wanted to 'Pipe Marijuana Smoke' in to Loosen Up the Stuck-up Audience
"Will you shock a lot of people?" asked writer Lawrence Grobel.
Parton said she will. But that's not her problem.
"That's why I ain't puttin' them out today or the day after tomorrow," she said. "When I decide to publish some of my books, I'm goin' to write in the front that those who think they might be offended, don't read them. Then, if you are offended, don't blame me, because now I'm not just a singer but also a writer; and as a writer, I have to have freedom of total expression."
Why Dolly Parton would never write under a pseudonym
When Grobel asked Parton if she'd consider publishing under a pseudonym, she said no.
"I want to do everythin' under my own name, 'cause when I go down in history, I want to go down good and solid," she said.
RELATED: Why Dolly Parton Parted Ways With Her Travelin' Family Band
Back in 1978, when Parton was just really getting started, the "9 to 5" singer did a lot of thinking and dreaming about her legacy.
"I want to be more than just an ordinary star," she said. "I want to be a famous writer, a famous singer, a famous entertainer; I want to be a movie writer; I want to do music movies, do children's stories; I want to be somebody important in time; I want to be somebody that left somethin' good behind for somebody else to enjoy."
Parton may not have ever published her "hot and heavy love stories," but there's no question that she's already left plenty of good behind.