Dolly Parton Once Said She's 'Not One of [Her] Favorite Singers': 'I'm Not a Great Singer'
Dolly Parton is one of the most famous musicians in the world. Her music and persona are adored by countless fans. But, as it turns out, Dolly Parton isn't necessarily a fan of herself. At least, she wasn't in 1978.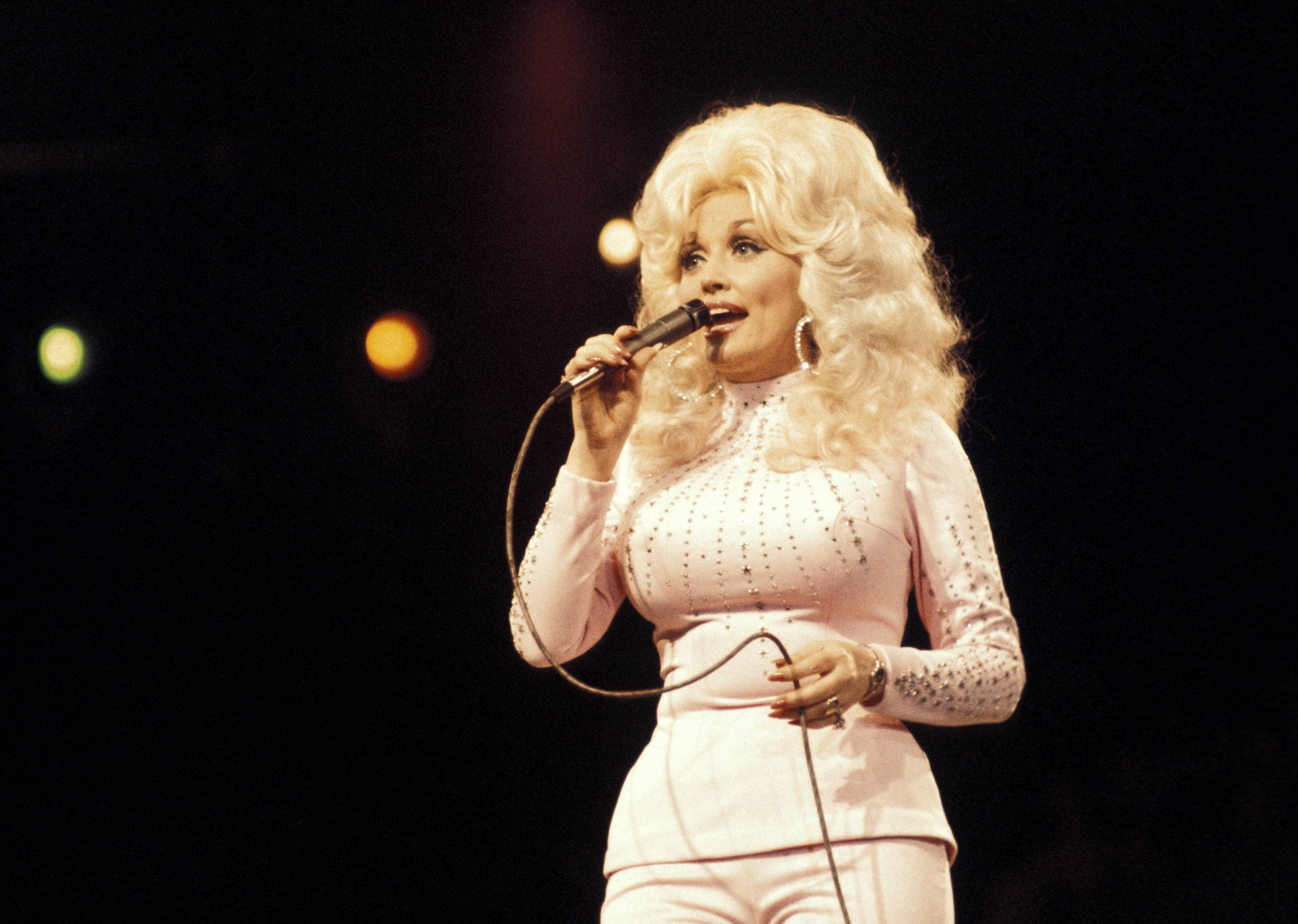 Dolly Parton didn't feel like she was 'a great singer'
Parton was interviewed by Playboy Magazine in 1978. During the conversation, the "Jolene" singer said that she wanted to be appreciated as a songwriter, "if not a great singer."
The interviewer asked Parton if she felt she was a good singer.
"I don't think so," she said," according to the book Dolly on Dolly: Interviews and Encounters with Dolly Parton. "My manager just hates me to say that, because he says it's not true. I don't have a great voice. I have a different voice and I can do things with it that a lot of people can't. But it's so delicate in other ways, there's no way I can do some of the things other singers can."
RELATED: Dolly Parton's Mother Almost Died When She Was Living at Home — Twice
Even though Parton believed she had some room for improvement, she still loved to sing.
"It is joyful, it's something I can scream, it's a release for me," she said. "I used to have a lot of vibrato in my voice. It could almost be real irritating to a lot of people's ears. It was a natural thing for me, but some people say, 'You sound like you been eating billy goat.' Bah, bah. I guess I overdone it, so I tried to learn at takin' some of the vibrato out. I would like to improve my voice to be able to hit better notes. My notes are not always true. But my heart is always true. And the emotion I put in is always true."
Dolly Parton's husband Carl Dean has never been one of her biggest fans
Parton told Playboy that she's "not necessarily a fan of my own." It seems she and her husband, Carl Dean, may have similar tastes.
The "9 to 5" singer told the magazine that her husband used to not like her singing, "but he's become a real big fan of mine now. I played this new album, Heartbreaker, and he really liked it."
RELATED: How Dolly Parton Responded to the Rumor That She Only Sees Her Husband 6 Weeks a Year
Parton said her husband's opinion of her then-new album meant "more than anybody could ever know."
Then, in 2019, Parton echoed the sentiment that her husband isn't one of her biggest fans on Good Morning Britain.
"He doesn't go out of his way to play my records, let's put it that way," she said.
'I have not changed because of success, and I never will.'
At the time of the interview, Parton's music was changing. Not all of her fans were on board.
"When I first got the bigger band and started doin' more rocky things," she said. "Some people hollered, 'Do your country, we don't need your rock 'n' roll.' I don't do rock 'n' roll. I knew what I was tryin' to do and I didn't have time to try to explain it to them."
RELATED: One of Dolly Parton's 'Best Songs' Didn't Get Ample Airplay After Conservative Radio Branded It 'Too Feminist'
Parton swore that she was not changing her sound because the fame had gone to her head.
"I have not changed because of success, and I never will," she said. "The only thing success does to you, like Barbra Streisand said in her Playboy interview, it just don't allow you to be alone anymore. Everybody is tryin' to get to you. It just gets to the point where people demand so much from you you just can't give it and you have to take all kinds of hurts and insults. It bothers you. Of all things, for somebody to say that I've changed, that just burns me up."