Dolly Parton on Why She Loves Wearing Wigs and Which Ones Are Her Favorites
For the past five decades, Dolly Parton has been the queen of wigs. Since her rise to fame, the country music legend has donned big, blonde hairpieces that have become part of her signature look — one she's said she modeled after the "town tramp." In a previous interview with the Hallmark Channel, Parton opened up about what she loves the most about wearing fake hair. She also shared which of her many famous wigs are her favorite.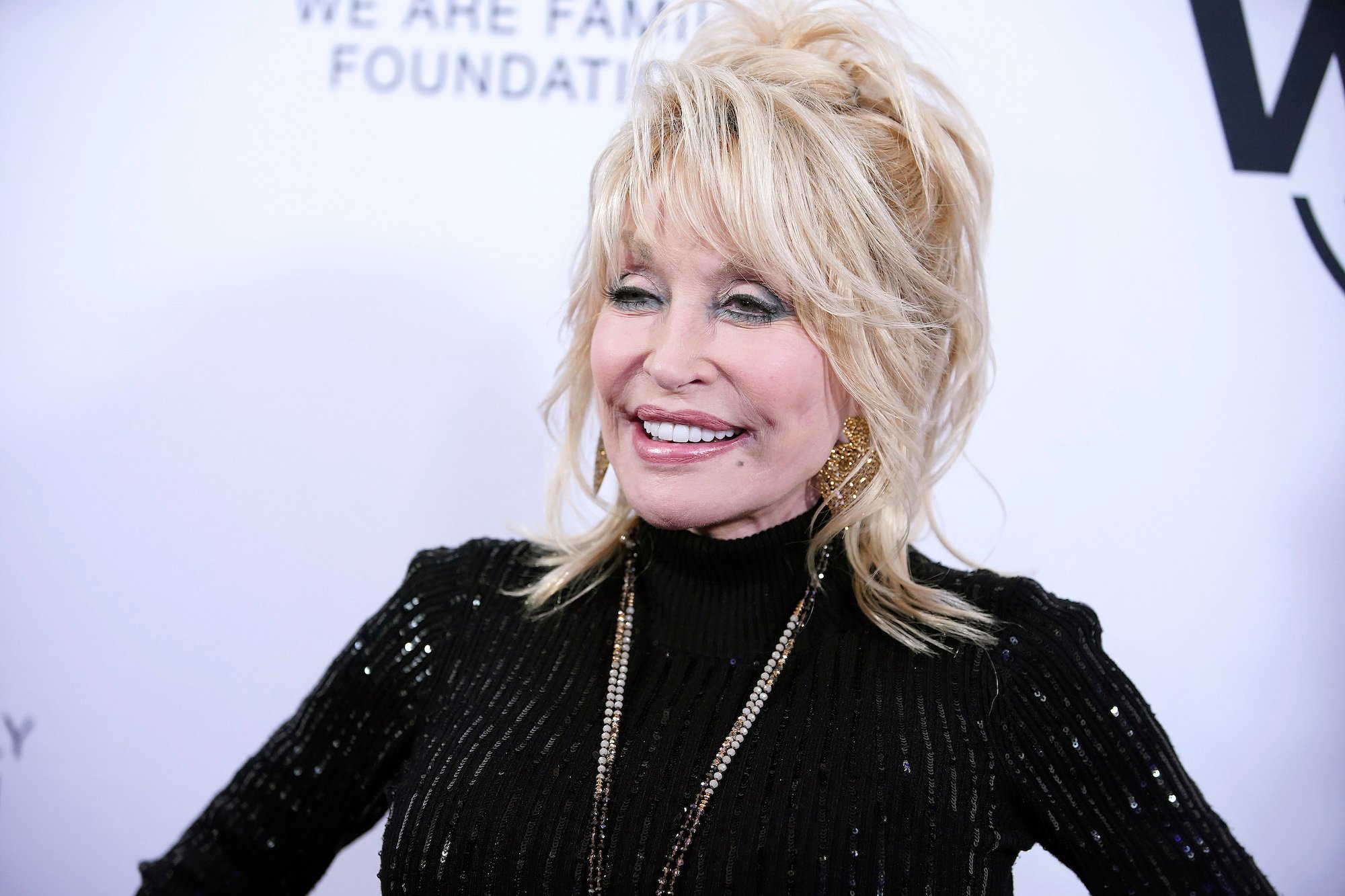 Dolly Parton has never had a bad hair day
Parton has a bigger-than-life personality, so her appearance has to be just as loud and over the top as she is.
The "Jolene" singer has been donning sequined ensembles and sky-high heels for decades. But no outfit of hers is complete without one of her famous blonde wigs.
For much of her career, Parton has worn perfectly quaffed wigs that have completed her bold and glamorous looks over the years.
In an interview with Hallmark's Home & Family in 2016, the multi-Grammy winner opened up about why she started wearing wigs in the first place.
RELATED: Dolly Parton Got in 'Big Trouble' for Bleaching Her Sandy Blonde Hair
According to Parton, her natural hair had become extremely damaged by the constant manipulation.
"Having the bleach and all of that, it just broke off," Parton said.
Rather than ruining her hair, even more, Parton decided to start wearing wigs which have not only completed her stage looks but have helped her avoid having bad hair days.
"I thought, 'Why am I going through all that? Why not just wear wigs?'" she continued. "That way I never have a bad hair day. I have a big hair day, but not a bad hair day."
As for why she dons wigs that are, at times, as tall as her torso, Parton shared that big hair is part of her and many other singers' personas.
"Gospel singers and country singers just have to have that big hair," she quipped. "It's just a thing."
Dolly Parton's favorite wigs are her most famous ones
Parton loves wigs so much that she has one for every day of the year. However, there are three wigs in her collection that she considers to be her favorites.
During her interview with Hallmark, the "I Will Always Love You" singer showed off her most beloved wigs. The first one she spoke about was a wig she wore on the cover of an old Porter Wagoner duet album called We Found It in 1973. 
Another wig Parton showcased was the one from her 1987 album cover, Rainbow.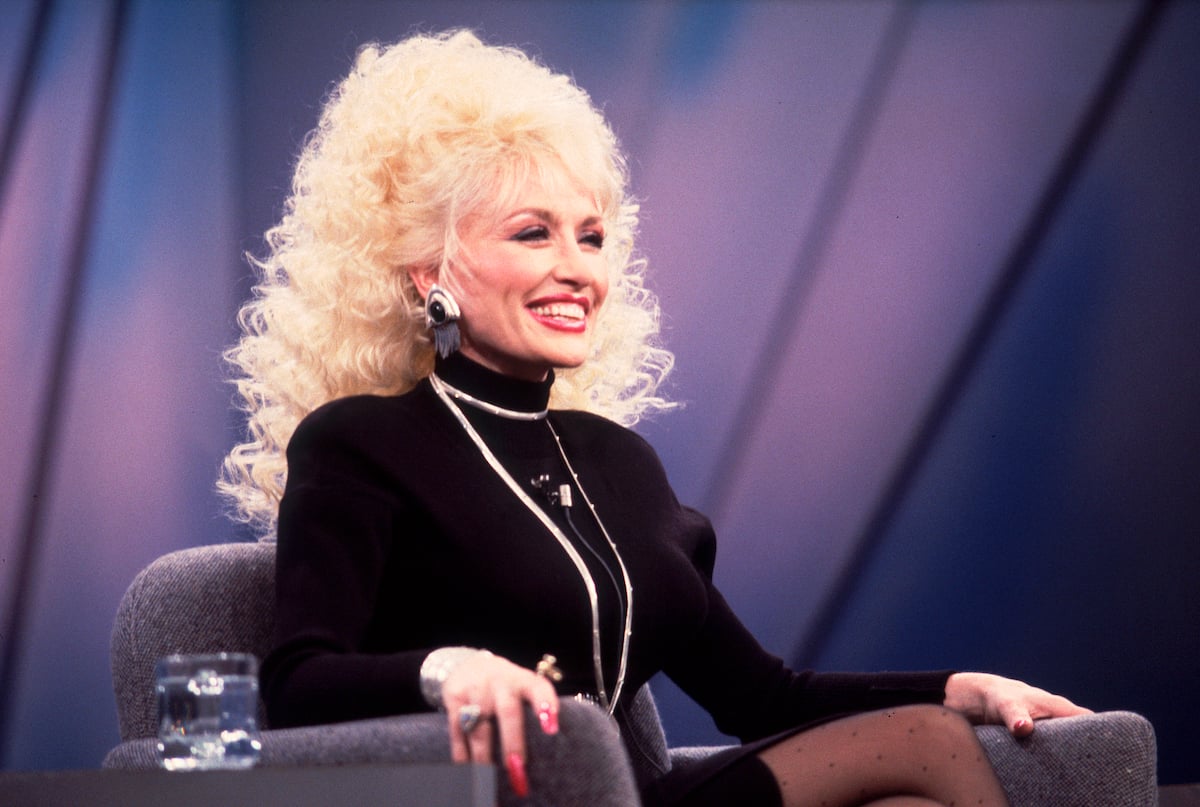 RELATED: Dolly Parton Loves Wearing These in Her Hair When She's Not Wearing Her Trademark Wigs
"That hair was bigger than me!" she exclaimed. "I look at myself sometimes in all of those pictures and think, 'Oh my Lord, what was I thinkin'?'"
The third wig, which gave Parton a more "sophisticated" look, was her hairstyle on her 2011 album Better Days. The singer admitted that that hairpiece is one she still wears today.
Dolly Parton doesn't wear wigs every day
Though wigs are part of her wardrobe, Parton could possibly get away with wearing her natural hair in public if she ever felt up to it.
While speaking with Hallmark, Parton admitted that her real hair isn't that much different than her wigs.
"I keep my hair the same color. I keep my roots up for my husband," she said. "I don't want to look good for everybody else and then go home and look terrible. I try to keep my own hair the same length, just a little below the shoulder."
Even though she prefers wearing wigs when she's on stage and out and about, Parton likes letting her natural hair breathe when she's in the comfort of her home.
"I don't always wear [wigs] in my daily life, but I always still pouf up my hair. I still like to have that flashy hair," the singer told ELLE in 2019. "Wigs are just so handy. I'm so busy, and I have so many choices. I never have a bad hair day, and that's a good thing."
She continued, "When I'm around home, I wear my little scrunchies, but I always put on some makeup and fix my own hair as cute as I can fix it."