Why Dolly Parton's Disguise Failed to Trick Her Fans
Dolly Parton is very famous, so that makes going out in public difficult. On top of that, fans worldwide know the Queen of Country's signature look, including her hair and clothes.
However, Parton's sisters once convinced her to trick fans by wearing a disguise. Here's why it didn't work. 
Dolly Parton's modeled her style after a real person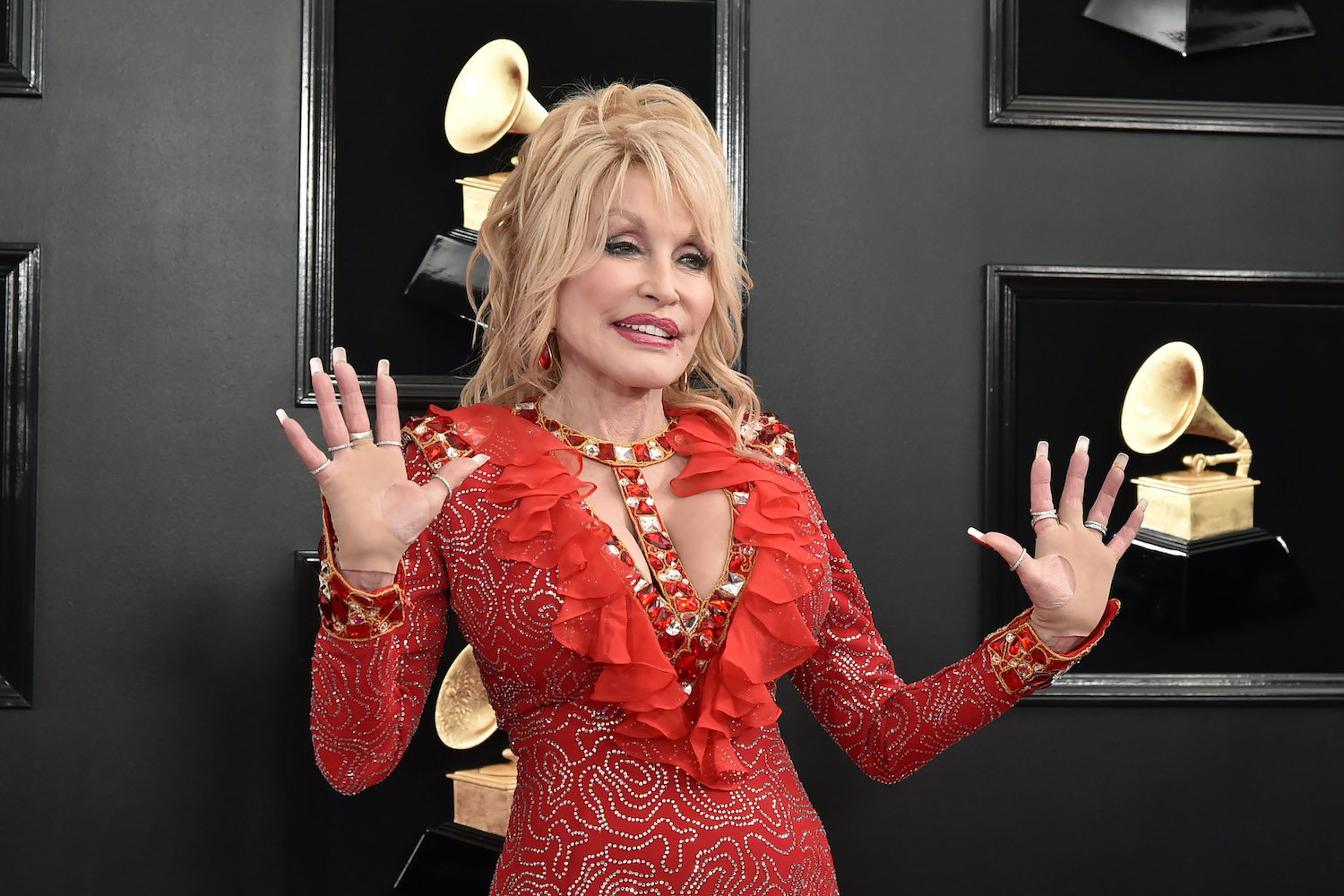 RELATED: Dolly Parton Reveals the Length and Color of Her Real Hair
The public always sees the country singer in a big blonde wig, makeup, and low-cut outfits. She revealed her style took inspiration from a real person she saw growing up.
"I really patterned my look after the town tramp in our hometown, the trollop," Parton said on The Oprah Conversation. "The one that would kind of walk up and down the streets, get in a car, ride off for a few minutes, come back and get in another car."
She didn't understand what the woman was doing at the time. "I just knew she was beautiful," the Queen of Country said. "She had all this beautiful blonde hair, red lipstick and makeup, tight short skirts, and high heel shoes. I just thought she was the prettiest thing I'd ever seen so I kind of patterned my look after that."
Dolly Parton once failed to trick her fans by trying to wear a disguise to shop
RELATED: Dolly Parton Used This Medicine as Lipstick as a Kid
Bobby Bones interviewed Parton and talked about whether she uses disguises to go out without being bothered. "No, I don't," she answered. "I don't try to disguise myself."
She went on to talk about the time she did try and failed. "Many, many years ago one time I went Christmas shopping with my sisters, and they said 'won't you kind of disguise yourself so we can get out and we can do some shopping and do all that?'" she continued. "So I wore a black wig, and I wore, you know, some clothes that didn't have the whole thing.'"
They later went into a record store and when she talked to her sister and a fan heard her and immediately knew it was Parton. "People know my voice as much as they know my look," she explained.
Parton decided to take off the disguise, dress in her own clothes, then go back out Christmas shopping. The country singer said fans do approach her when she's out in public. "I welcome it. I wanted to be a star," she explained.
Dolly Parton always leaves the house wearing makeup
RELATED: Dolly Parton Used Burnt Matches in Her Beauty Routine Growing Up
Fans don't get to see Parton without makeup. She revealed she even sleeps in it just in case she has to go out in public.
"I spend a lot of time in California, and they're always prone to have earthquakes. I never take my makeup off at night," she told Wendy Williams. That way, Parton's face would already be done in the event of an emergency. "You know there's going to be cameras everywhere."
It looks like Parton never switches up her look. Disguises don't work for her, and she doesn't want to be caught in public without makeup.