Dolly Parton Once Revealed the Secret to a Lasting Marriage: 'Stay Gone'
Dolly Parton's long-lasting marriage is mostly out of the public eye. Still, she shared a tip for making her relationship work.
For someone as massively famous as Dolly Parton, her marriage is relatively private. Though she's been married to her husband Carl Thomas Dean for most of her life, Dean likes to stay entirely out of the limelight. Still, the couple has been able to make their relationship work for a long time. Parton once shared the funny secret to keeping her relationship strong.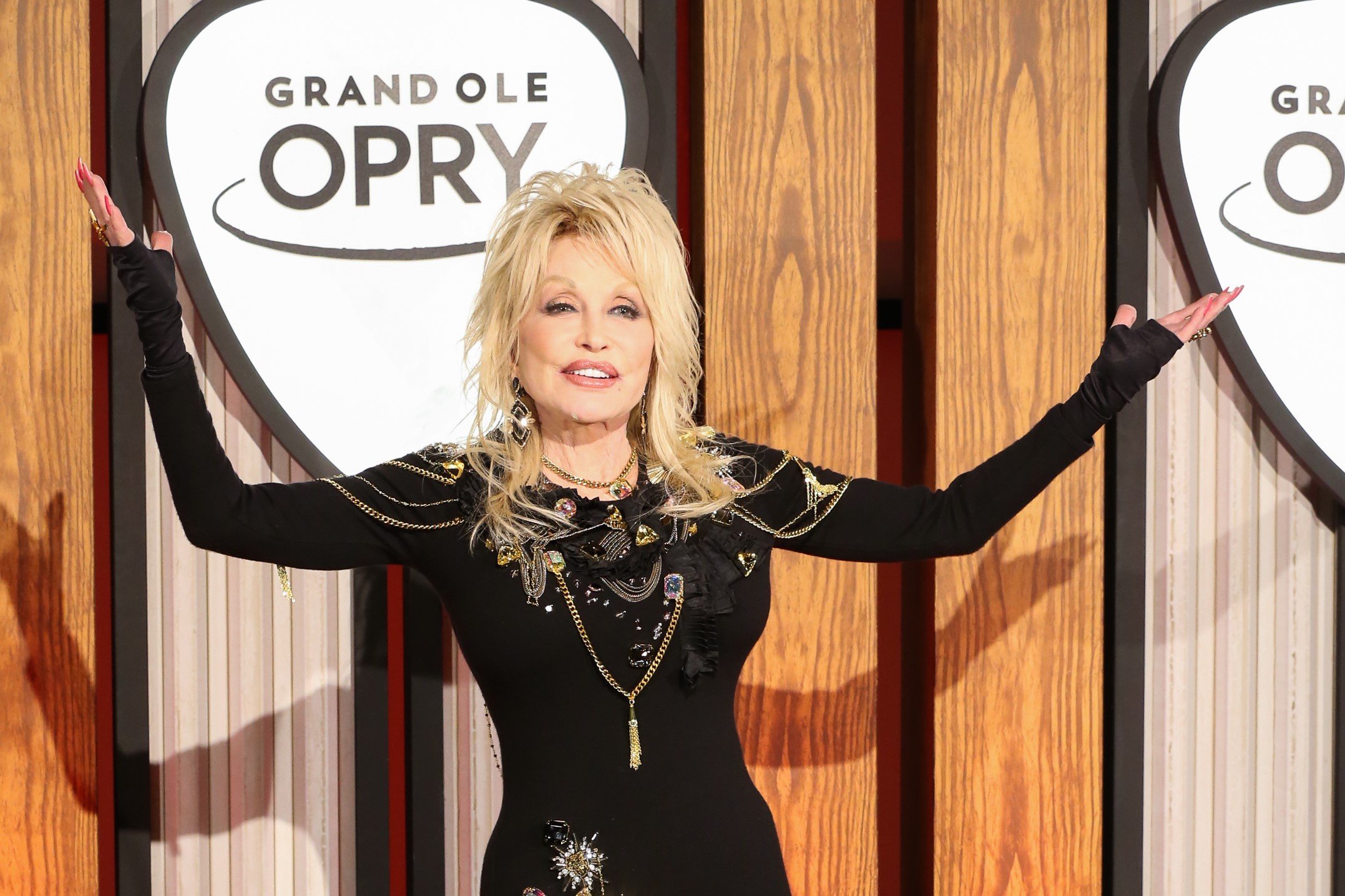 Dolly Parton and her husband have been married for 55 years
Parton and Dean first met outside the Wishy Washy Laundromat on Parton's first day in Nashville.
"My first thought was 'I'm gonna marry that girl,'" said Dean, as reported by Entertainment Tonight. "My second thought was, 'Lord she's good lookin'. And that was the day my life began. I wouldn't trade the last 50 years for nothing on this earth."
"I was surprised and delighted that while he talked to me, he looked at my face (a rare thing for me). He seemed to be genuinely interested in finding out who I was and what I was about," Parton said on her official website.
After two years, the pair got married in a private ceremony with only the preacher and his wife in attendance. They've been happily together ever since. 
Dolly Parton's relationship tip explains how she's kept her marriage strong
The longevity and success of the marriage has left many fans wondering how Parton and Dean do it, particularly given his privacy and her bubbly nature. According to Parton, their differences are precisely what has kept their marriage strong.
"I always joke and laugh when people ask me what's the key to my long marriage and lasting love," she said. "I always say 'Stay gone!' and there's a lot of truth to that. I travel a lot, but we really enjoy each other when we're together and the little things we do."
Apparently, distance does make the heart grow fonder. Parton explained that when she's home in Tennessee with her husband, they make the most of their days together. They take trips in their camper and pack picnics to eat in the countryside. She also revealed that the couple much prefers dinners at local restaurants instead of glitzy nights out. 
"We know a few little places we can go without being bothered. He only likes to go places where he can be comfortable," she said.
Parton has written songs for her husband
Though Parton and Dean's relationship is so under the radar that some fans doubt his existence, Parton has written songs about her husband. 
Her song "Just Because I'm a Woman" is about a time Dean got upset with her for being with other men before their marriage. She wrote about the inherent double standard, and, luckily, Dean got over it. 
On the more romantic end, Parton also wrote "From Here to the Moon and Back" about her relationship with Dean. This song addresses her more tender emotions for her longtime partner.
"Love everlasting, I promise you that/From here to the moon and back," she wrote.