When Dolly Parton Opened For This Musician, She Wanted to 'Pipe Marijuana Smoke' in to Loosen Up the Stuck-up Audience
Back in 1977, Dolly Parton was still playing some gigs for financial reasons. Today, of course, she continues to hustle. But she can be a bit more selective. When the "9 to 5" singer was interviewed by Rolling Stone in the late '70s, she was prepping to open for Mac Davis. Those in attendance weren't exactly her type of people.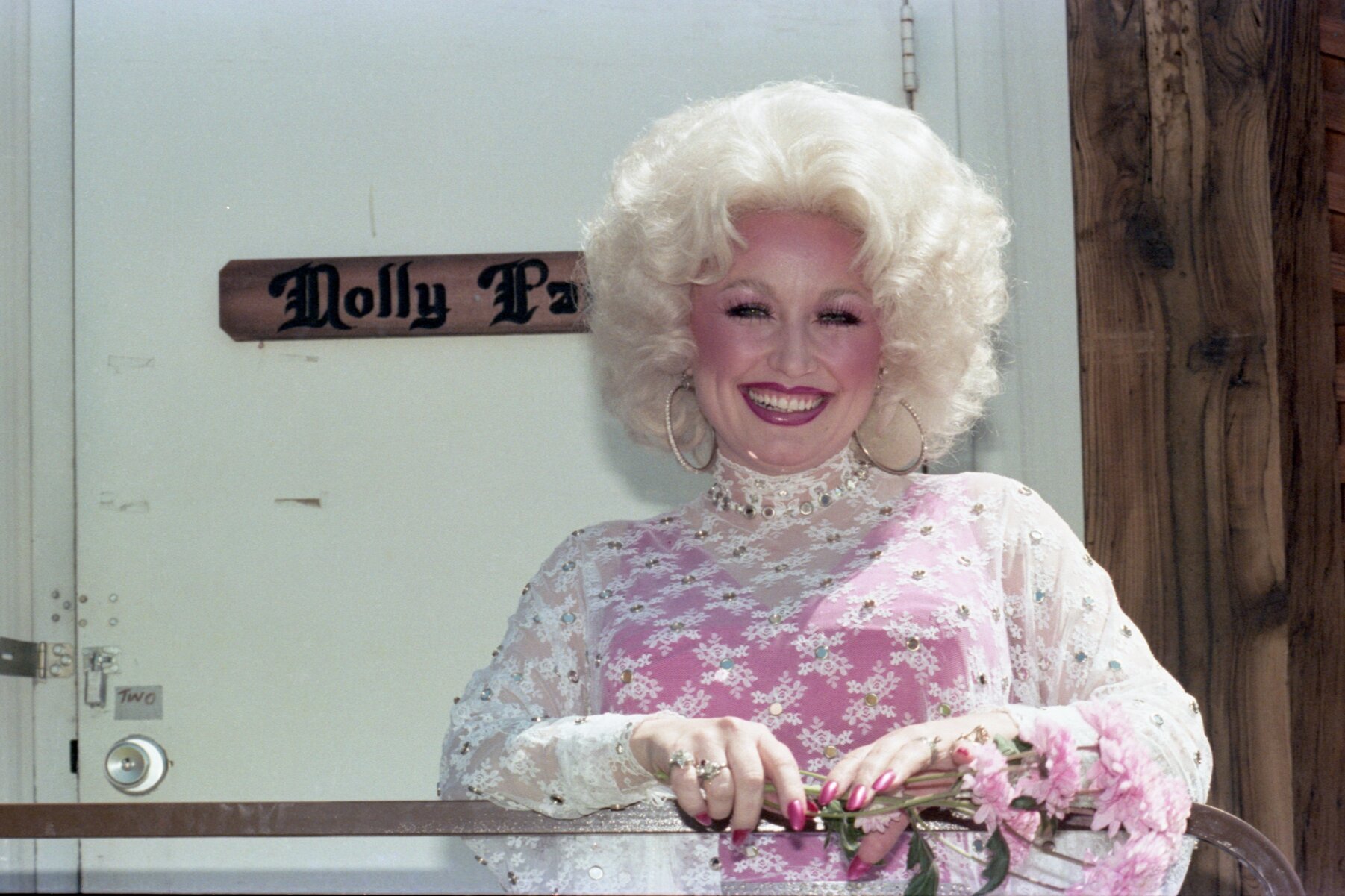 Dolly Parton opened for Mac Davis for the money
Parton didn't open for Davis because she wanted to. The audience he attracted, at the time, wasn't her usual crowd. But the job paid well so she did her best to put on a good show.
"It's a typical Mac Davis audience," she told Rolling Stone in 1977. "But I wouldn't continue this, wouldn't let this be my career. This whole year has been an exception to all rules for me because of needing the money to run an organization. But after this fall I'll be working more to contemporary and country audiences. This is not my type of audience and I say it's good for me because they all remember seeing me. Whether or not they come back is beside the point."
RELATED: Why Dolly Parton Parted Ways With Her Travelin' Family Band
After the show, it was customary for performers to participate in "the Reception Line."
"At the end of the evening the performers are expected to stand like horses in a stall and shake hands with the public," wrote Chet Flippo. "No autographs, just genteel handholding and murmuring of compliments."
Not only did Parton stay in her bus up until the show began, but she skipped out on the line, too.
'Me and Little Andy' wasn't a crowd pleaser
Flippo had to agree with Parton's sentiments about the audience.
"With all the white shoes and burgundy sport coats and gowns it looks more like the clubhouse of a race track," he wrote. "Latecomers linger outside to chat while Dolly gamely tries to get some feeling out of the crowd. She is partially successful."
RELATED: How Dolly Parton Described Husband Carl Dean to Playboy Magazine in 1978
At one point, Parton joked: "It's too bad we can't pipe marijuana smoke into the place; maybe they'd giggle durin' 'Me and Little Andy.'"
To be fair, "Me and Little Andy" isn't exactly a light-hearted song. It's about a young girl and her dog who run away from home. During the night, they die from the cold. Or, as Parton puts it, "the angels take them both to heaven."
Dolly Parton the purifier
Before Flippo began his piece on Parton, he'd been hearing about a certain effect the "Light of a Clear Blue Morning" singer had on people. For some, hearing a Parton song felt holy. They described the sensation as feeling "purified." Initially, Flippo was hesitant to believe. But when Parton sang her favorite song after "Me and Little Andy" — "Coat of Many Colors" — he began to understand.
"I can hear oohs and ahhs as Mac Davis arrives at the dressing room," he wrote. "Dolly, a tiny figure on the revolving stage, with a pink spotlight silhouetting the tight red pants outfit under her flowing, spangled chiffon, pauses to introduce her most autobiographical song."
RELATED: How Dolly Parton Really Feels About Drugs and Alcohol
"This means more to me than any song I wrote," she said.
"When she hits the last note she looks up defiantly and I find that I am glad it is still dark in this hardtop tent, for I seem to have drops of water coursing down both cheeks," he wrote. "Damn you, Dolly, I silently swear. You finally got to me, too. Purification, indeed."
The Mac Davis crowd may not be Dolly Parton's people. And she may not be theirs. But for those who are drawn to Parton music like runaway children in search of a warm place to sleep, marijuana smoke is unnecessary to understand the appeal.