Dolly Parton Used to Get 'Perverted' Letters From a Man in a Mental Institution: 'I Kept Those'
Dolly Parton has some intense fans, and she has from the beginning of her career. The "9 to 5" singer did an interview with Playboy Magazine in 1978 where she spoke about her devout fans. At that time, they were just starting to get "rowdy."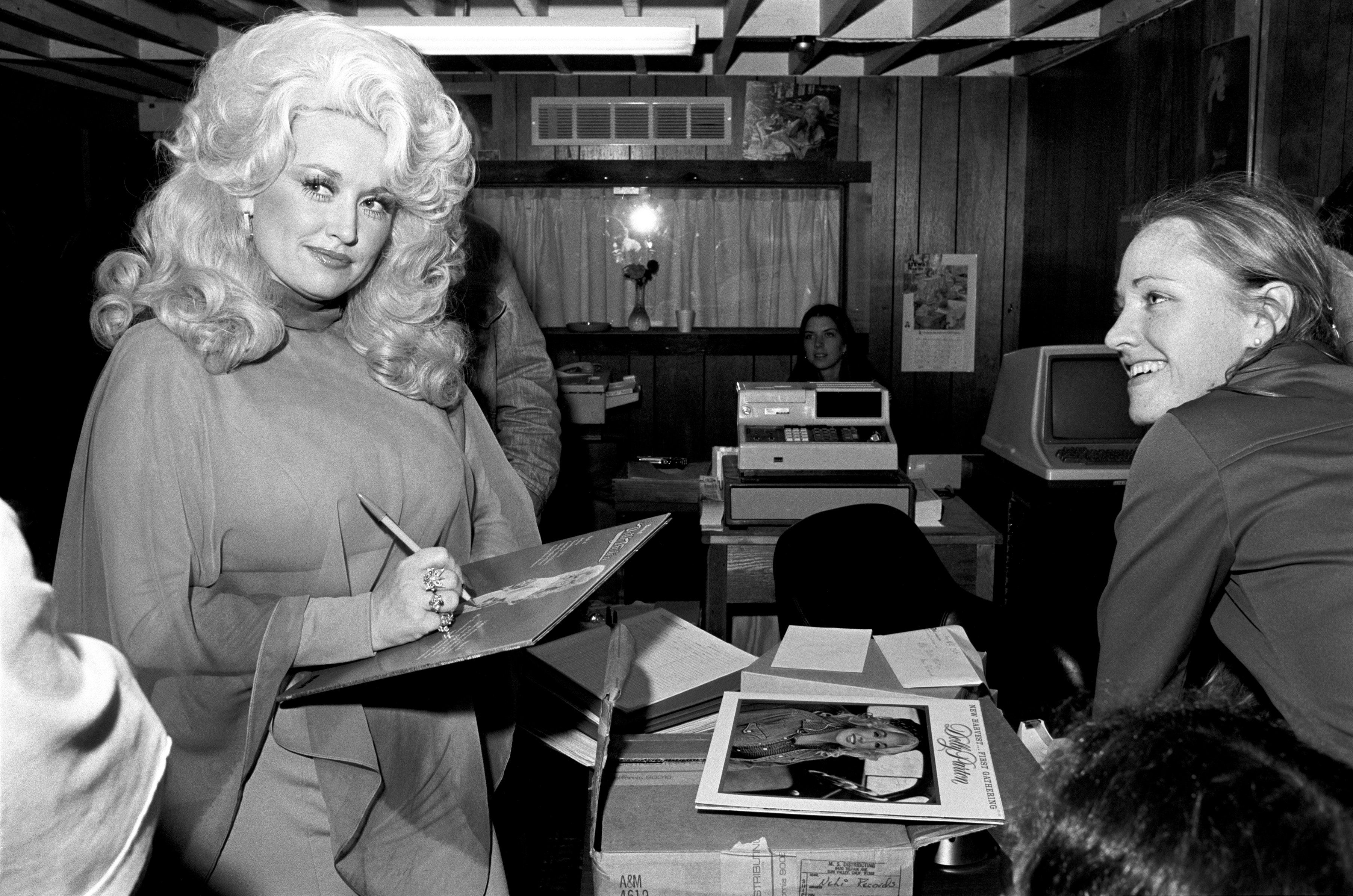 Dolly Parton fans in 1978
At the time of the interview, Parton was just starting to deal with fans who would trespass on her property. But she maintained a very Dolly Parton attitude about it.
"We do have fans that jump the fence," she said, according to the book, Dolly on Dolly: Interviews and Encounters with Dolly Parton. "That's not a very polite thing to do, but I don't get bent out of shape over it. I just figure if it's that important to somebody, least you can do is try to be nice."
RELATED: Dolly Parton Once Said She's 'Not One of [Her] Favorite Singers': 'I'm Not a Great Singer'
At concerts, fans were starting to get "rowdy," which Parton noted was "kind of frightening."
"It is getting so now the crowds are getting wilder and there are a lot of younger people and a lot of pushing and shoving," she said. "Some people get overexcited. They can run over a kid and bust his brains out or something without meaning to."
Parton said that her fans were pretty much the same in every part of the country save for one place.
"Texas audiences are the loudest and most responsive," she said. "They are just fun-lovin' people all the time. Texans are in a world of their own. It's a great place for music."
Fan mail
Parton was also receiving a wide variety of fan mail at the time.
"I used to get letters from a man who was in a mental institution," she said. "He was a big fan but just distorted. It was more perverted than anything else. I kept those."
The "Jolene" singer also received "a lot of mail from prisoners."
"Usually they are very nice letters," she said. "Sometimes they get a little horny."
Dolly Parton's fans on her then-new sound
In 1978, Parton's music was changing, and not everyone was a fan. Some people felt she was abandoning her country roots.
"When I first got the bigger band and started doin' more rocky things," she said. "Some people hollered, 'Do your country, we don't need your rock 'n' roll.' I don't do rock 'n' roll. I knew what I was tryin' to do and I didn't have time to try to explain it to them."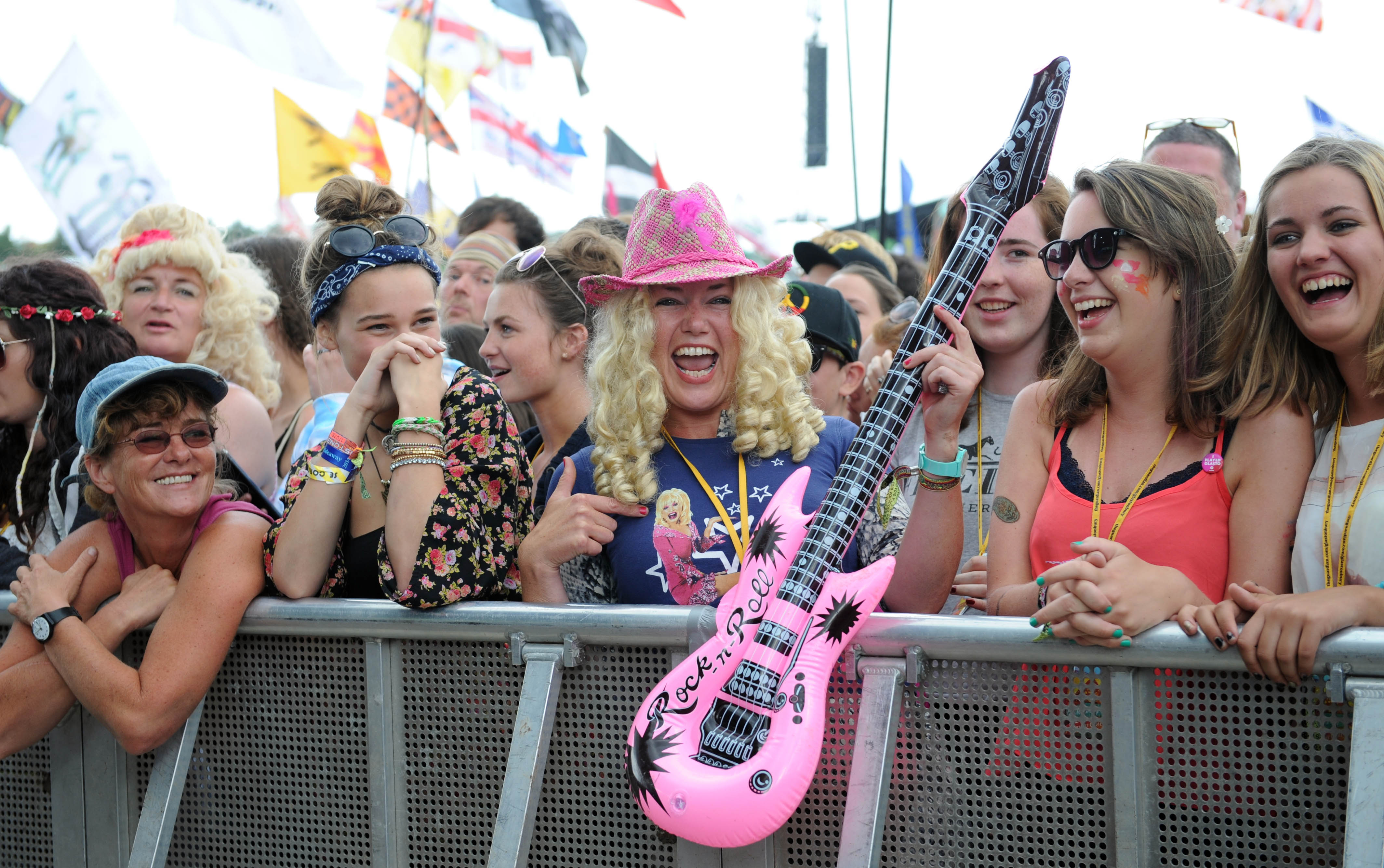 RELATED: Dolly Parton's Mother Almost Died When She Was Living at Home — Twice
Parton swore that she was not altering her sound because fame had changed her.
"I have not changed because of success, and I never will," she said. "The only thing success does to you, like Barbra Streisand said in her Playboy interview, it just don't allow you to be alone anymore. Everybody is tryin' to get to you. It just gets to the point where people demand so much from you you just can't give it and you have to take all kinds of hurts and insults. It bothers you. Of all things, for somebody to say that I've changed, that just burns me up."
Even though not all of Parton's fans were excited about the new elements she was incorporating in her music, the Queen of Country still stood by the fact that she has "the most devoted fans."
"Standing there, rain or snow, freezing to death," she said. "It is amazing."