Dolly Parton and Porter Wagoner Got Into a Huge Fight After Parton Gave One of Their Unreleased Songs Away to Another Artist
Dolly Parton and Porter Wagoner had a tense relationship during the years they worked together on The Porter Wagoner Show. Arguing was a regular occurrence for the duo. But the "Light of a Clear Blue Morning" singer says one of their biggest fights took place after she gave one of their songs to another artist. Here's the story of how Emmylou Harris came to sing Parton's "To Daddy."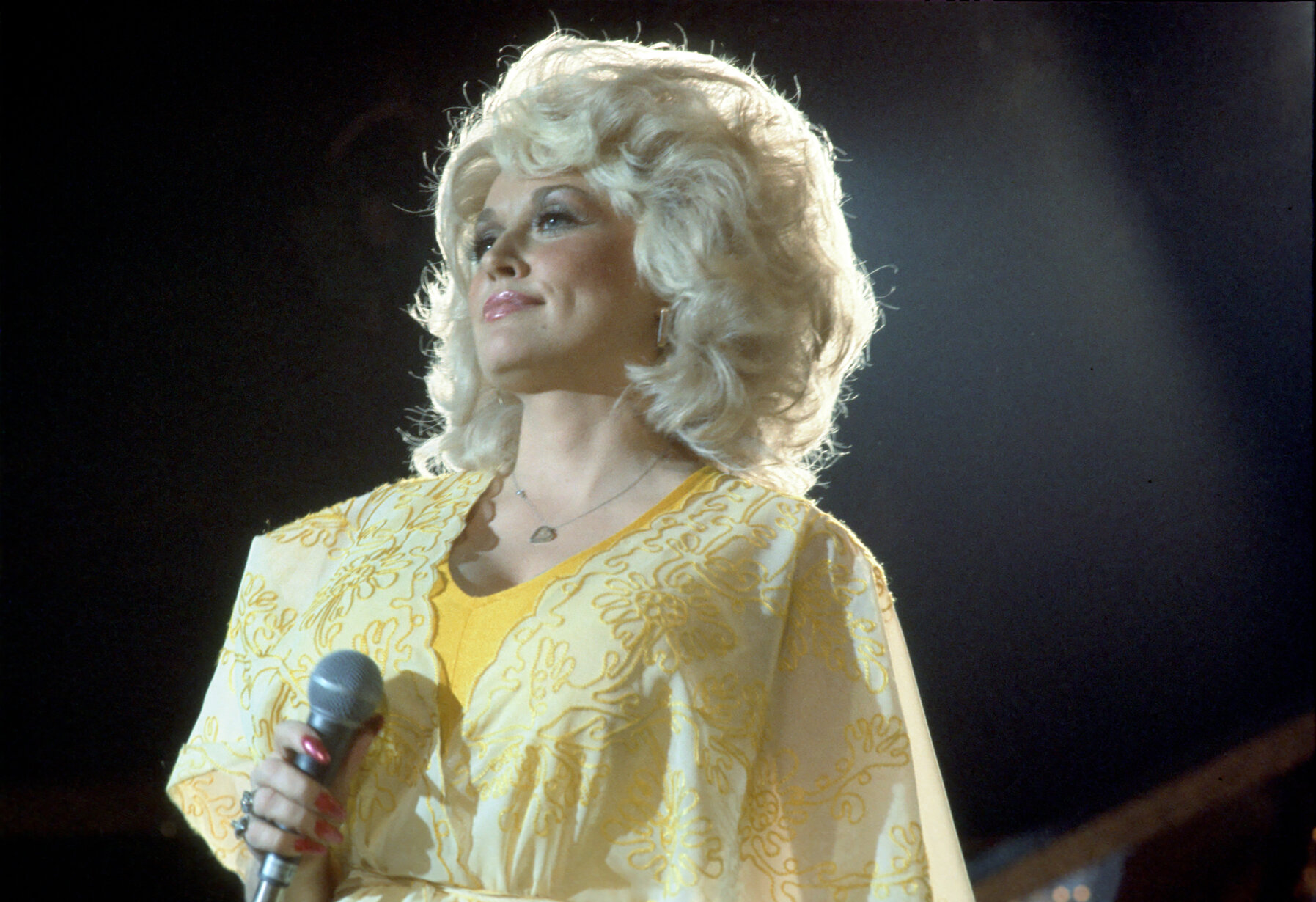 'To Daddy'
"To Daddy" is about a woman who's taken for granted by her husband and eventually leaves her family as a result. It was written by Parton and recorded by Emmylou Harris in 1975. The song eventually reached No. 3 on the charts.
"He often left her all alone, but she didn't mind the stayin' home. If she did, she never did say so to Daddy," the song goes. "And she never missed the flowers and the cards he never sent her. If she did, she never did say so to Daddy."
How Dolly Parton ended up giving 'To Daddy' to Emmylou Harris
RELATED: 'The Porter Wagoner Show': Porter Wagoner Said He Fired Dolly Parton, Dolly Says Porter Wouldn't Let Her Leave
"To Daddy" was originally written for Parton to put out. But that all changed after Harris listened to it.
"Porter and I had just recorded a bunch of songs, and we were about to put 'To Daddy' out as a single for me," Parton wrote in her 2020 book Dolly Parton, Songteller: My Life in Lyrics. "Porter always wanted everyone in town to hear everything we'd done. So he called Emmylou and said, 'Come on over to the studio. We'll play you some songs, some of Dolly's stuff.' So she came over to listen to what we'd done."
After they played Harris "To Daddy," she said, "Oh, you've got to let me have that song, because I'm about to put out an album."
Porter told her: "No, you can't have that song."
But she insisted: "I have to have that song!"
And Parton said, "Okay," proving "how serious I am as a songwriter."
Porter was furious.
"That's one of the biggest fights that Porter and I ever had," wrote Parton. "After everybody left, he said, 'What the Hell do you think you're doing? You can't give her that song.' I said, 'Yes I can, because it's my song, and because I'm trying to build myself up as a songwriter.'"
Why Dolly Parton gave Emmylou Harris the song
RELATED: The Song Dolly Parton Wrote That Made Her Want to 'High-Five God' for the Inspiration
Still today, Parton thinks she made the right decision to give Harris "To Daddy."
"I'm as proud of that as I am of anything I've ever done," she wrote. "It's also one of the best versions of one of my songs that anybody has ever recorded. I think she did a beautiful job with it."
The "Jolene" singer calls the decision "one of the most emotional" she'd ever made. But it proved to her and those around her that she was a serious songwriter.
"I had never faced anything like that as a writer," she wrote. "I don't know, I probably could have had a No. 1 hit with it. But Emmylou was getting to be so big at that time. Plus, I believed in her and loved her work so much. So that's when I realized how serious I am as a songwriter. I let her have it, in spite of everything else."