Why Dolly Parton Just Eats Potato Chips When Recording an Album
Dolly Parton eats potato chips and not much else when she's recording an album. The Queen of Country doesn't eat a lot when songwriting either. But she does enjoy some Southern cooking when she's done.
TL;DR:
Dolly Parton eats chips when recording for her voice.
The Queen of Country doesn't eat very much when she's in the zone songwriting.
Parton's favorite food is potatoes.
Whatever Dolly Parton's recording traditions are, they're clearly working for her. Some singers eat honey when recording, others keep a humidifier on deck. But the Queen of Country relies on bags of chips to get her through. Here's why the "9 to 5" singer snacks on potato chips while recording.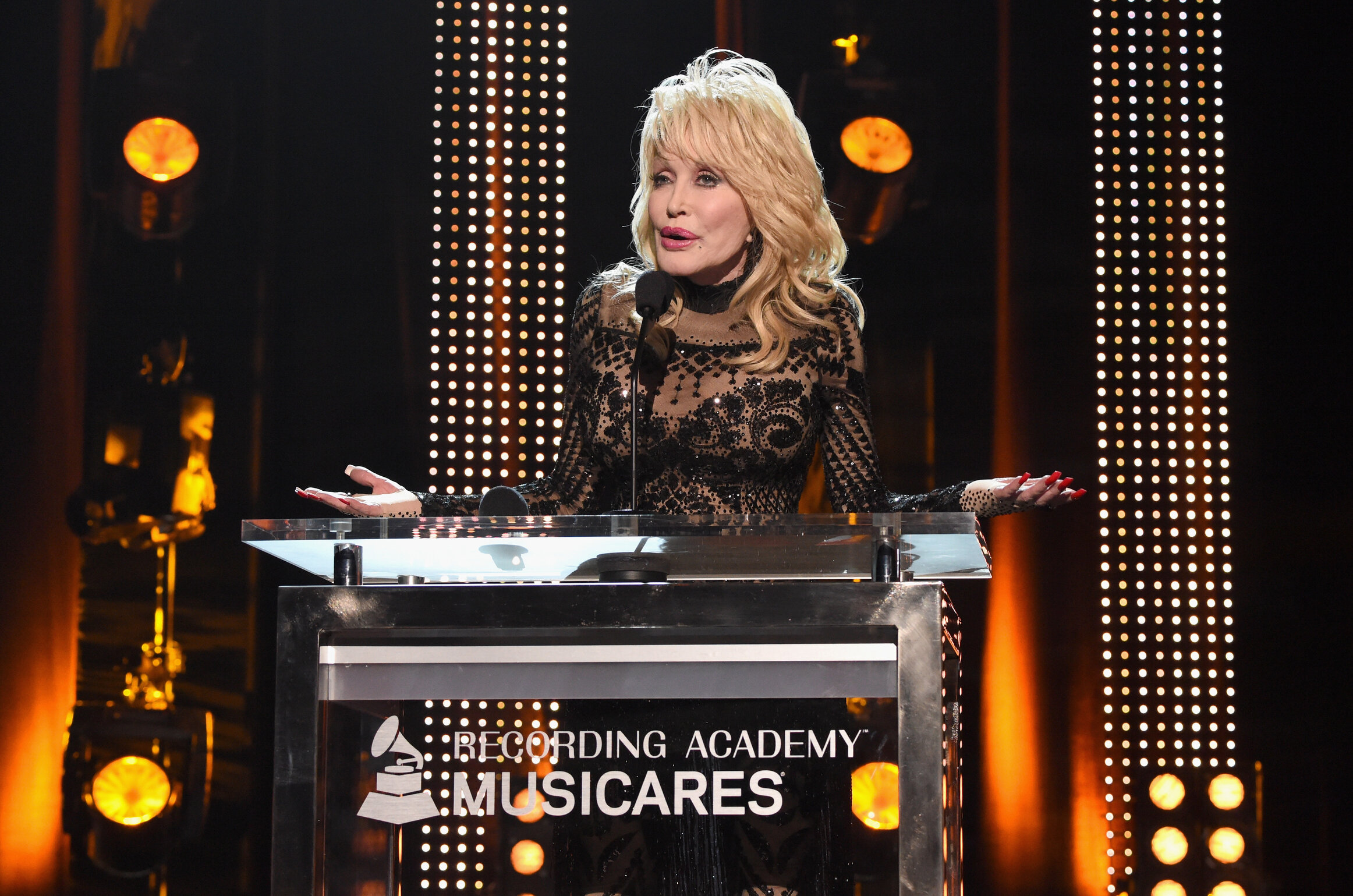 Dolly Parton doesn't each much when recording
Parton loves food — Southern cooking, especially. But when she's busy recording an album, she doesn't eat very much. When she does eat, it's usually chips. And there's a specific reason for that.
"If I'm recording, I just eat potato chips," she told Insider. "Because the salt is good for my vocal cords. I can sing all day just doing that."
According to Disc Makers, Parton may be on to something.
"Quick vocal recording tip: Eat potato chips! No, really. Here's a crazy trick for recording vocals – have the singer eat his/her favorite regular potato chips before you cut their vocal track. Not Pringles, something greasy. You'll be blown away when you hear the difference. The salt eats away at phlegm, and the oil lubricates the throat, and it just gives the voice a little more crispness," they posted on Facebook.
The comments are filled with musicians swearing by the trick.
Parton also hardly eats when she's songwriting
Similarly to recording, Parton doesn't eat much when she's in the zone with songwriting.
It's commonly known that the Queen of Country wrote both "Jolene" and "I Will Always Love You" on the same day. In her interview with Insider, Parton doesn't recall what she ate on that famous, creatively charged day.
"I don't remember eating anything on those days!" she said, laughing. "Cause when I write, when I really am serious writing, I don't eat much."
However, she remembers the type of meal she had after she wrote "Jolene" and "I Will Always Love You."
"I would imagine after I did, I'd probably eat something like a big ol' bowl of mashed potatoes, mac and cheese — something filling and satisfying," she said.
Dolly Parton's favorite food
It's no wonder that Parton likely had a bowl of mashed potatoes after writing "Jolene" and "I Will Always Love You," because her favorite food is potatoes in all its forms.
"Every diet I ever fell off of has been because of a potato," she told GMA. "Either French fries, or mashed potatoes, or baked potatoes. Potato, potato, potato! I never met a spud I didn't like."
Thankfully, the "Dumb Blonde" singer knows her way around a kitchen, so she can cook up her favorite food anytime she likes.
"I'm a really, really good cook," she said. "I'm not a gourmet cook. My food is not pretty, but it's good. I cook like my mom, my grandmas and my aunts. I'm still one of those people that really can cook, like the old days. That soul food cooking."