Dolly Parton Had a Very Public Fashion Disaster: 'I Busted the Front Out'
After years of being a celebrity, Dolly Parton has learned to skillfully handle most public situations, even ones that are embarrassing for her. She revealed that she once had a wardrobe malfunction at an awards show. While she hoped she wouldn't have to get in front of the crowd, she had to head to the podium minutes later. She shared how she handled the potentially disastrous situation.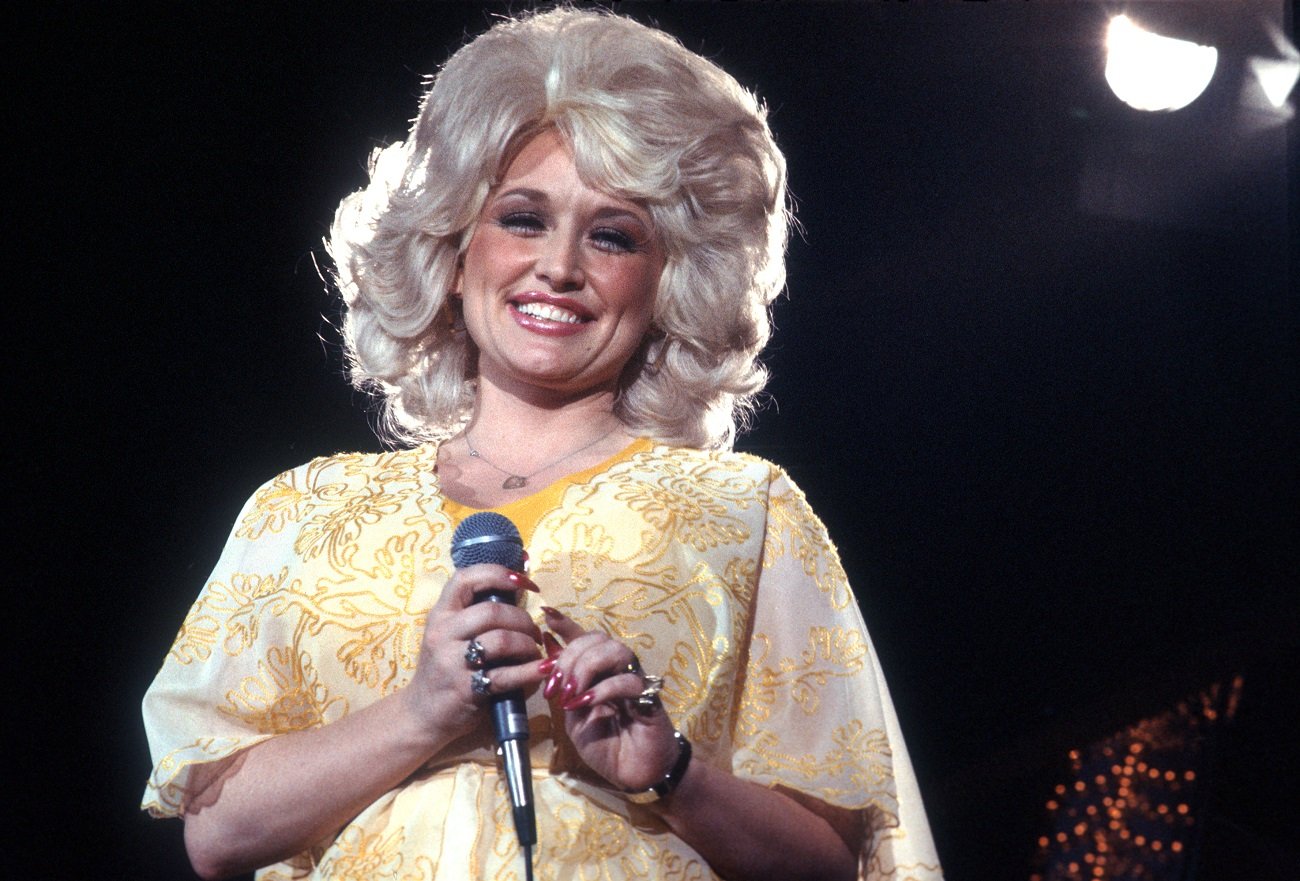 Dolly Parton doesn't think of herself as a fashion icon
Though her rhinestoned outfits are the stuff of music legend, Parton doesn't think of herself as a fashion icon. She explained that people should pay compliments to her stylists, not herself.
"I always laugh when thinking about me as [a fashion icon]. I have good people. If I've got any kind of fashion sense that's because of Steve Summers and the other people that dress me," she told Glamour, adding, "I just like to shine. I like to be sparkly. I think it goes back to what I said: Everybody should just be themselves. You should be your own individual self and wear whatever makes you feel good."
She recalled a time when she had a very public wardrobe malfunction
At the 1978 CMA Awards, Parton's signature style was on full display in a tight, glimmering dress. She was nominated for the night's top honor, the Entertainer of the Year. Just before Johnny Cash and Ronnie Milsap announced that she was the winner, however, she realized that her gown was ripping open.
"I remember thinking this is such a beautiful dress, but the fabric is so delicate! I thought, 'Man, as tight as I wear my clothes…' – and I was a little hefty then anyway! – I thought, 'I hope this all holds together!'" Parton told People. "When they called my name, I felt something creeping up my stomach and I thought, 'Oh My God – my dress is coming apart!' And I thought, 'What am I gonna do?'"
Luckily, Parton's seatmates helped her avoid disaster.
"Marianne Rogers [Kenny Rogers' wife at the time] had on a big fur stole and I was sitting down there near her, so I grabbed her stole and held it up," Parton explained.
By the time she got up to the podium, Parton was able to joke about the moment in her acceptance speech.
"I had this dress made in case I won and about five minutes ago, I was hoping I wouldn't win because I busted the front out of it!" she told the crowd. "But my daddy says that's what I got for putting 50 pounds of mud in a 5 pound bag!'"
Dolly Parton doesn't like to spend that much on her clothes
She may have had her dress made especially for the CMA Awards, but Parton says she typically doesn't like spending too much money on her clothes.
"I think people should do what's best for them and not try to be fashionable and not try to dress like this one or that one," she explained. "I'm too stingy to be fashionable. Ain't no way I'm going to spend the kind of money some people do, to spend $2,000 on one coat when I could buy 14 for the same money and in different colors! I don't care because I like them, no matter what the cost."
RELATED: Dolly Parton Revealed Her Current Celebrity Crush: 'I Can't Excuse Myself on That'