Dolly Parton Explains the Real Meaning of 'Backwoods Barbie'
Dolly Parton wrote "Backwoods Barbie" for 9 to 5: The Musical. It was also the title song for her 2008 album, which was Parton's first on her own label. In her 2020 book, Dolly Parton, Songteller: My Life in Lyrics, the Queen of country writes about what the song is really about.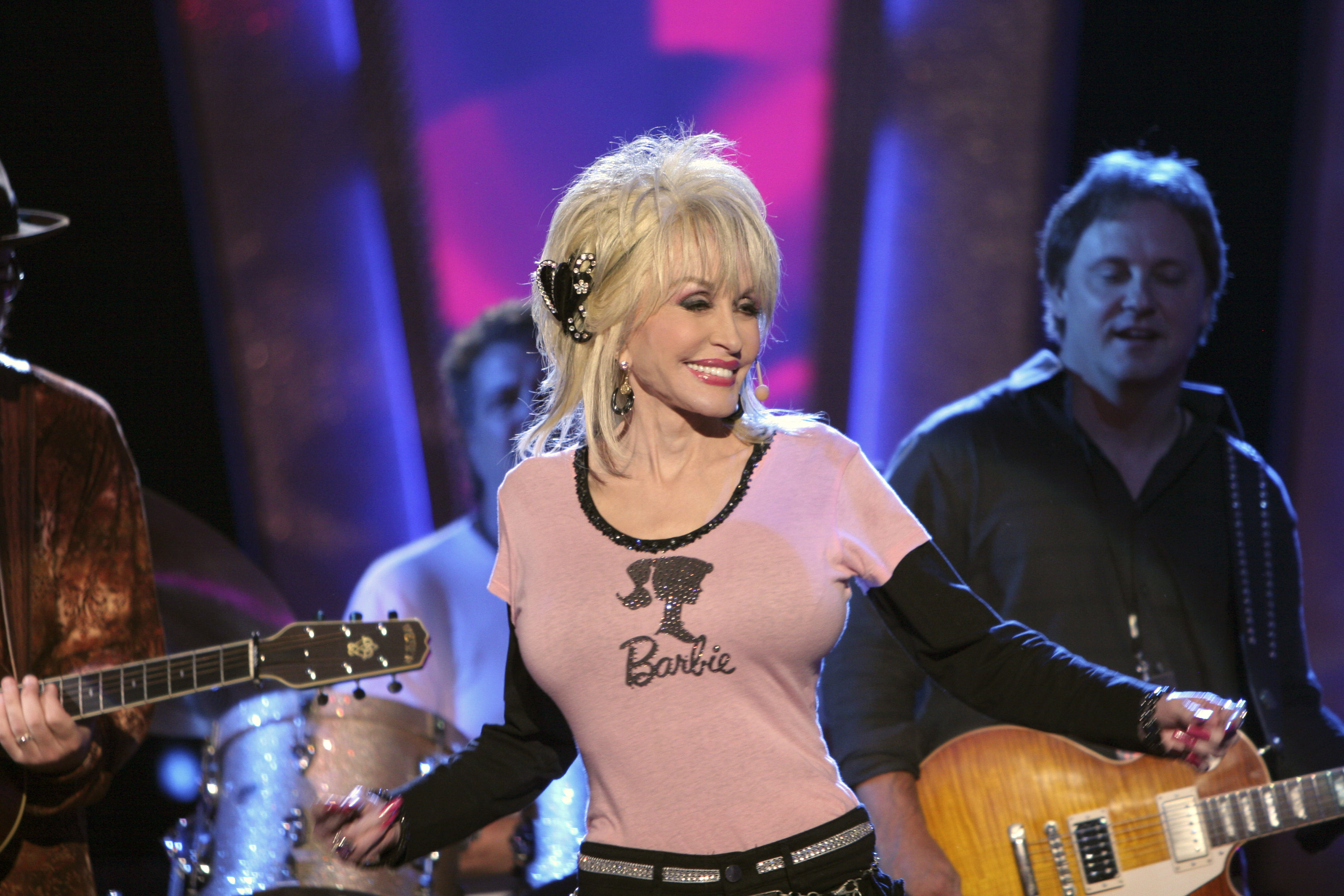 '9 to 5: The Musical,' composed by Dolly Parton
9 to 5: The Musical came out in 2008. It is based on the 1980 film and written by the same writer, Patricia Resnick. Parton composed the music.
"Writing for Broadway was one of the biggest challenges I've ever had, but also one of my most fun experiences," Parton wrote in her 2020 book. "After the show ran in New York, it went to England and Australia. And now it travels around everywhere. It has been a pretty big success out there on the road."
What 'Backwoods Barbie' is about, according to Dolly Parton
"Backwoods Barbie," one of the songs in the musical, is a tune that resonates with Parton personally.
"'Backwoods Barbie' is me saying, 'Okay, here's who I am, just a backwoods country girl who wants to be pretty more than anything in the world,'" she wrote. "And I did. I loved anything fancy. I wanted to be pretty, like the pictures in the magazines."
While the song touches on "all that I am and all that I wanted to be," it has a double meaning for Parton.
"It was also saying, 'Don't judge a book by the cover, because there's a lot underneath the hair and the boobs,'" she wrote. "The song is really about that."
To this day, Parton is still in touch with her "backwoods" side. She loves the great outdoors, and has even been known to go fishing, "especially if Carl [her husband] takes me and baits my hooks."
Dolly the doll
Parton has her own Barbie-style doll named Dolly.
"I actually had a Dolly doll back in the 1970s," she wrote. "Anne Warden, who was the wife of my manager Don Warden, created the Dolly. She did a beautiful job. They still sell some of them at Dollywood."
Parton writes that Dolly is "curvy, just like a Barbie doll" — "Why not? So am I."
The Queen of Country notes that many of her fans who own Dolly dolls keep them in their original packaging "as a keepsake."
She says she's thinking about creating another doll of herself in the future.