Would Dolly Parton Pose for 'Playboy' Again?
It seems that almost everyone is familiar with the work of singer and songwriter Dolly Parton, and for good reason. After all, she helped make country music what it is, and millions of fans continue to enjoy her work to this day. The iconic singer has inspired millions of people, both fans and fellow celebrities, and just about all that she does continues to make headlines.
Over the years, Parton has made contributions both through her music and her other ventures, and it is just one of the reasons why she has built up a huge fan base that isn't going anywhere anytime soon. The superstar has done countless amazing things, and it was over four decades ago that she graced the cover of one of the most popular magazines ever to hit newsstands. Now, Dolly Parton has recreated her Playboy cover 43 years later, and it is just as iconic. 
The original Dolly Parton 'Playboy' cover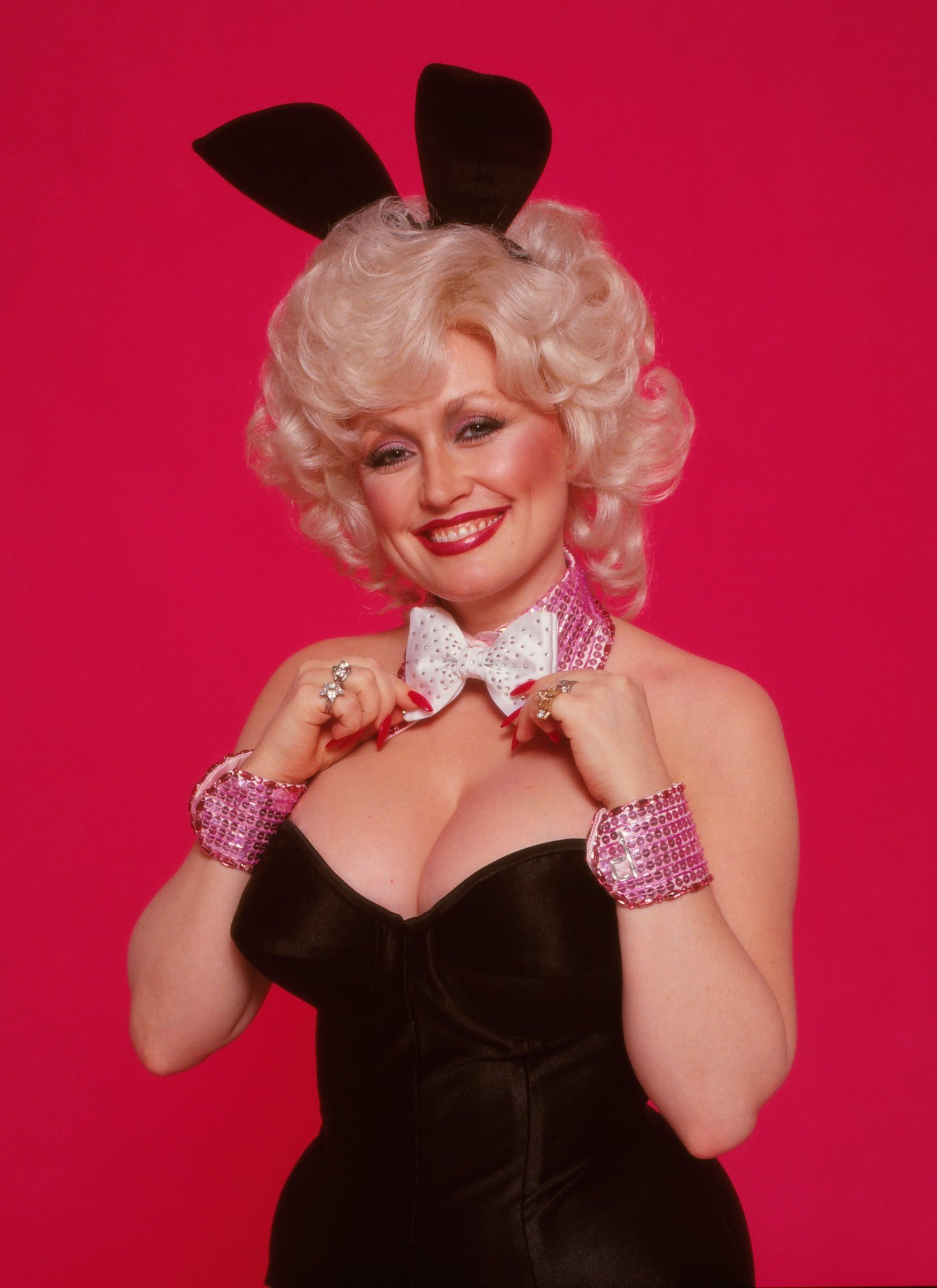 It was all the way back in 1978 when Parton was at the height of her career that she posed in front of the cameras for the memorable magazine cover that had everyone buzzing. Never one to shy away from wearing the most daring fashion looks around, she donned a bowtie and bunny ears, wore a huge smile, and a suit that left little to the imagination. According to Allure, Parton's husband was absolutely smitten with the way the cover turned out all those years ago, and we can only imagine that millions of other people still remember it as if it were yesterday.
Dolly Parton recreated her 'Playboy' cover 43 years later, and it's just as iconic
Parton was in her 30s when she posed for the famous magazine cover, and she is 75 years old now. What could have possibly inspired her to recreate the look that she did over four decades ago?
Well, Best Life reports that Parton's husband, Carl, recently celebrated a birthday, and she decided to treat him to the ultimate surprise. Parton recreated the look, saying: "Remember sometime back I said I was going to pose on the Playboy magazine when I was 75? Well, I'm 75, and they don't have a magazine anymore."
That didn't stop her from putting on a very similar outfit and taking a brand-new photograph just for her husband's birthday. She presented him with the original cover and the recreation side-by-side, and the new "cover" is just as iconic as it was in 1978. Says Parton of her husband as he turns 79: "He still thinks I'm a hot chick after 57 years. And I'm not going to try to talk him out of that."
As for if she'd be on the cover again, Parton is down. "I don't plan to retire," Parton told 60 Minutes Australia in March 2020. "I plan to be on the cover of Playboy magazine again. See, I did Playboy magazine years ago and I thought it'd be such a hoot if they'll go for it—I don't know if they will—if I could be on the cover again when I'm 75."
Dolly Parton's life, career, and accomplishments
To say that Parton has had quite a career is a huge understatement. The 75-year-old has received over 50 Grammy nominations over the years, and according to CNN, she has won numerous awards for her acting skills as well.
It was back in 1957 that Parton's first song was released, and she has been on fire ever since. Fans have enjoyed watching the icon grow and evolve, and she began topping the country charts in the early 1970s. Parton has also delighted audiences with her syndicated variety show Dolly!, and it was in 1986 that she opened up a theme park in Pigeon Forge, Tennessee.
A few years later, the country singer established the Dollywood Foundation, and years later, she was even awarded a Living Legend Medal from the United States Library of Congress. It is safe to say that Parton has had the most amazing life and career, and we can't wait to see what is in store for the future.