Dolly Parton Recreates Iconic Playboy Magazine Cover in Honor of Husband Carl Dean's Birthday
Dolly Parton just rang in her husband's birthday in the most iconic way possible. On July 20, the country music legend took to social media to reveal that she recreated her infamous 1978 Playboy cover shoot as a present for her husband Carl Dean, whom she has been married to for over 50 years.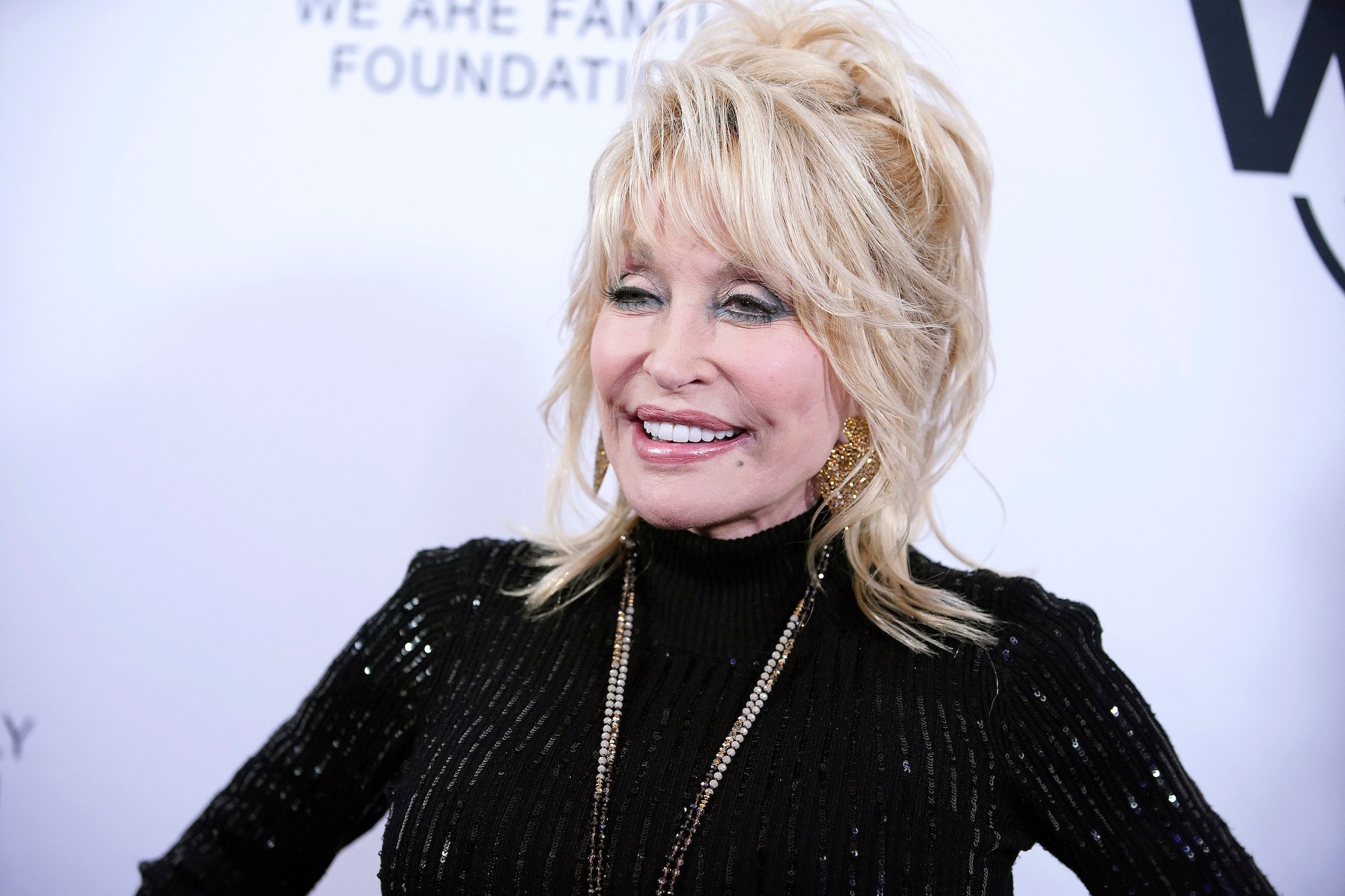 Dolly Parton recreated her 'Playboy' look to make Carl Dean happy
Parton may have just given her husband the best birthday present ever.
Dressed in bunny ears, a black bustier with matching gloves, and a pink and white bowtie, the "Jolene" singer revealed to her followers on social media that she had recreated her 1978 Playboy cover in a new photoshoot.
RELATED: The Dates Dolly Parton and Husband Carl Dean Go on to Keep Their 54-Year Marriage Special
"You're probably wondering why I'm dressed like this. Well, it's for my husband's birthday," Parton began in the video. "Remember some time back I said I was gonna pose on Playboy magazine when I'm 75? Well, I'm 75 and they don't have a magazine anymore, but my husband always loved the original cover of Playboy."
She continued, "I was trying to think of something to do to make him happy. He still thinks I'm a hot chick after 57 years and I'm not gonna try to talk him out of that."
The multi-Grammy winner shared that she "had a cover made of the new Dolly," joking that she was "kind of a little butterball" in her previous Playboy cover.
"Well, I'm string cheese now. But he'll probably be thinking I'm cream cheese, I hope," she quipped, winking at the camera.
The video ended with a photo of the singer presenting a picture frame holding both her old and new Playboy cover shoots to Dean as she smiled at him.
"You think Playboy ought to pay for at least the photoshoot? I do!" she jokingly added.
Parton captioned the post, "It's always #HotGirlSummer for my husband, Carl. Happy birthday my love!"
Dolly Parton posed for 'Playboy' over 40 years ago
Parton's recreation comes 43 years after she appeared on Playboy's cover back in 1978.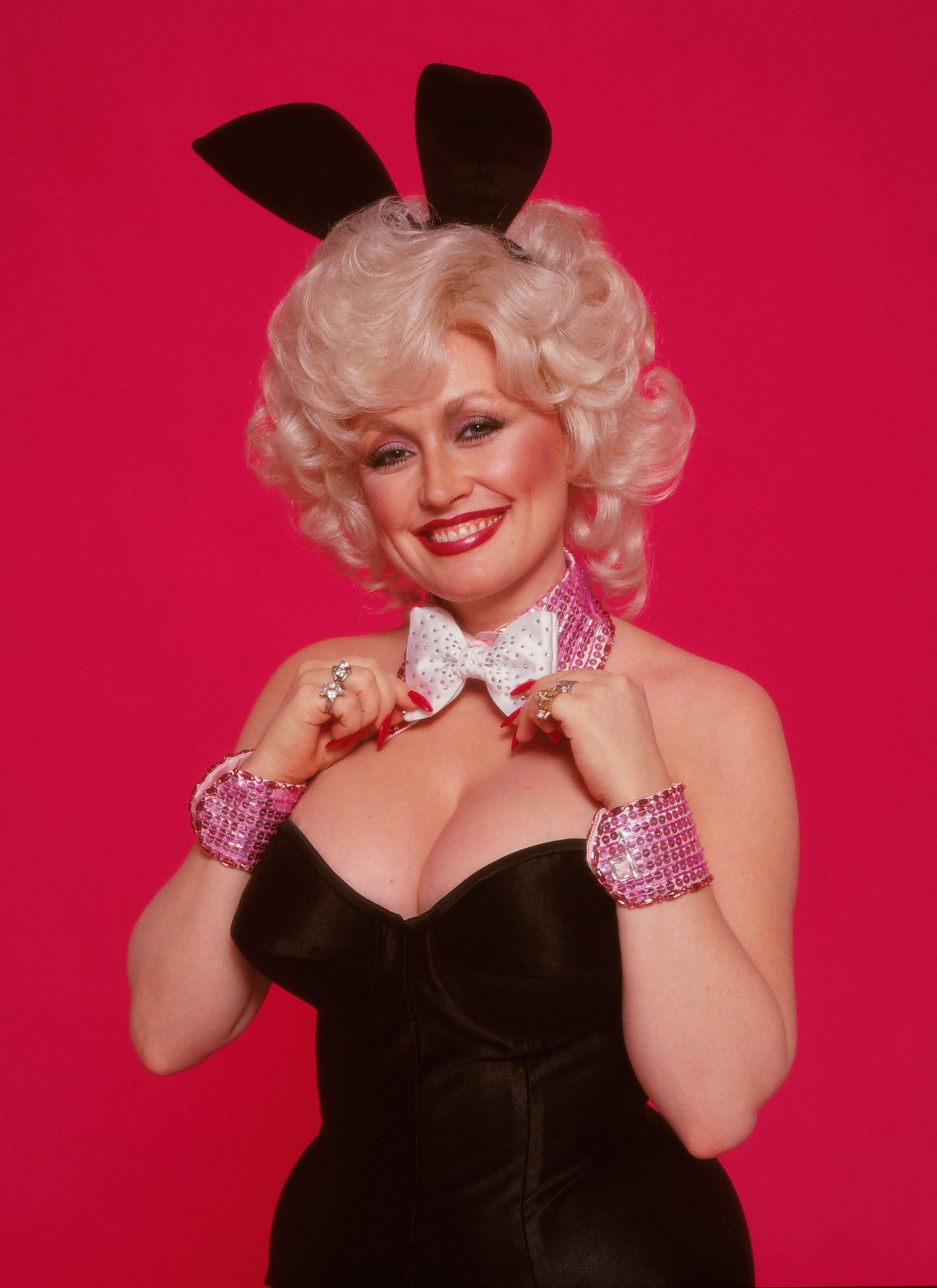 RELATED: Dolly Parton Once Described Herself to Playboy in 1978 in the Most Incredible, Dolly Parton Way
During her interview for the magazine, the singer revealed that she was "afraid at first" to do the shoot.
"I didn't want to be naked or something on the front of a magazine unless everybody knew it was a joke," she said at the time. "I mean, I wouldn't want to be naked even then. It might not offend me, but I was afraid maybe a lot of my country fans and some of the people who love me who are of a religious nature might not understand."
Though the thought of offending others made her hesitant to do the photoshoot, Parton eventually put her fears aside and posed for the magazine.
"I thought, it isn't something I should be ashamed of," she shared. "Playboy's a real classy magazine."
The "I Will Always Love You" singer continued, "I mean, who else but Dolly Parton should be on the cover of Playboy? If you wanted an outrageous person to be an outrageous magazine cover, who else? I just hope people will take it in the spirit in which I did it—you know, something cute and off-the-wall for me."
Dolly Parton thought about posing for 'Playboy' again for her 75th birthday
In March 2020, Parton expressed her desire to pose for Playboy again in honor of her 75th birthday.
While speaking with 60 Minutes Australia, the singer shared her hopes for being on the magazine's cover once more, saying that it would be a "hoot" if she were given the opportunity.
"I don't plan to retire. I just turned 74 and I plan to be on the cover of Playboy Magazine again," Parton said. "See I did Playboy magazine years ago and I thought it'd be such a hoot if they'll go for it — I don't know if they will — if I could be on the cover again when I'm 75."
When asked if she would pose in the same outfit she wore on the original cover, the singer replied, "Maybe!"
"I could probably use it," she said, quipping, "Boobs are still the same."
Though Parton couldn't recreate her infamous cover shoot for Playboy, at least she was able to for her husband, who we can guess was very happy with his birthday gift.