Dolly Parton Reportedly Once Pranked Her Husband by Getting Him Arrested
From the outside, Dolly Parton and her husband Carl Thomas Dean seem like opposites. She has basked in the glow of public attention for well over five decades. Meanwhile, he stays as far out of the spotlight as possible, sometimes prompting people to wonder if he exists at all. Clearly, though, their relationship works well, as they've been together for years. Apparently, Parton and Dean both appreciate a good prank. Parton even took this so far that she nearly got Dean in legal trouble.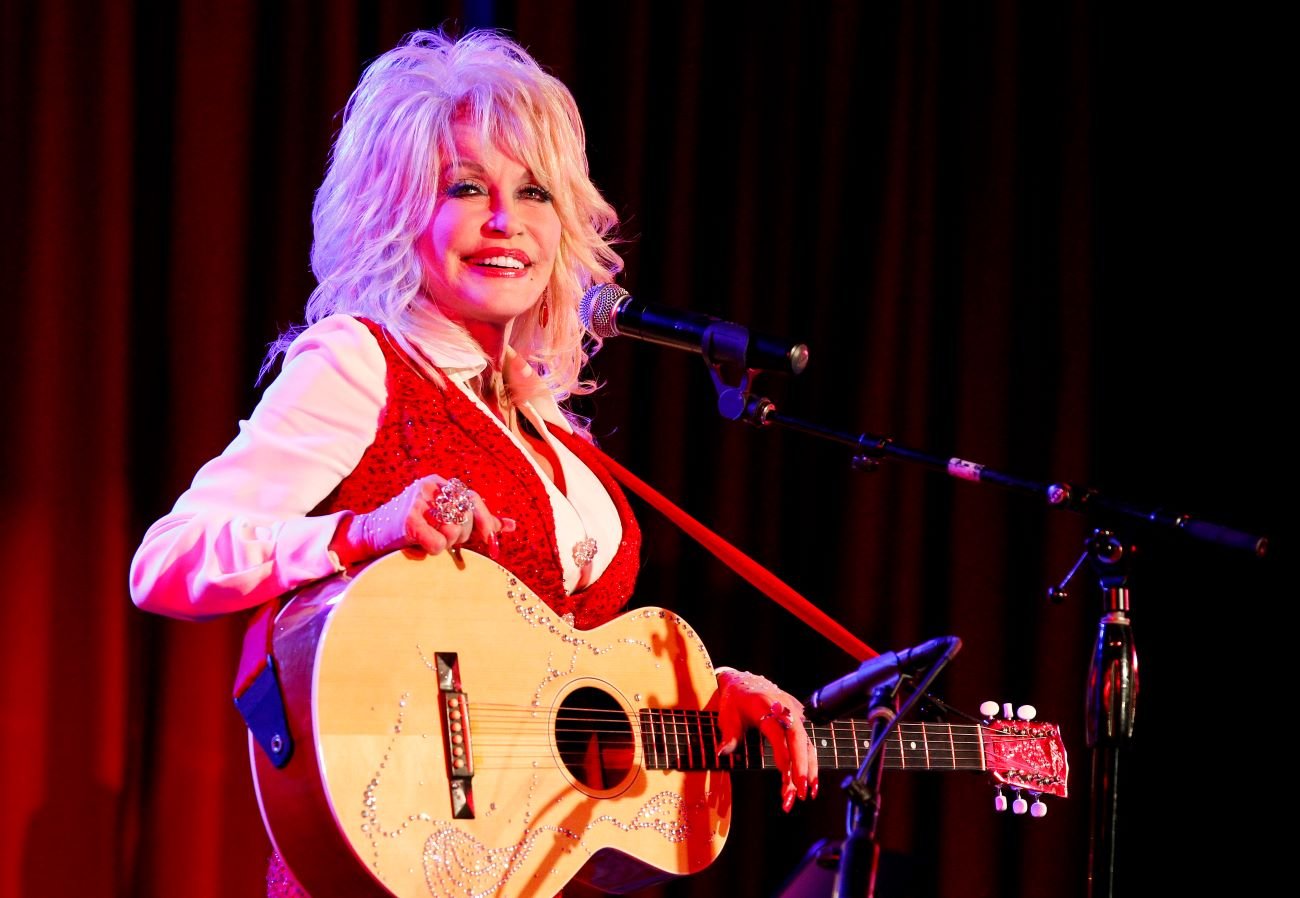 Dolly Parton met Carl Thomas Dean on her first day in Nashville
The day after she graduated high school, Parton moved to Nashville to pursue a career in music. Before she could start looking for work, though, she brought her dirty clothes to the Wishy Washy Laundromat. Here, she met Dean. After dating for two years, the pair got married in a quiet, intimate ceremony. 
Despite his wife's immense career success, Dean continued working in the asphalt paving business. He also stays away from the attention that Parton embraces.
"People are always gossipin' about what a weird arrangement it must be and all but they don't know me like he does," Parton said in an interview with Family Circle, per Dolly on Dolly: Interviews and Encounters with Dolly Parton. "The man gives me what I need, which is freedom. And love. And security. He and my family are the center of my life."
The couple reportedly has a very playful relationship
According to the book Smart Blonde: Dolly Parton by Stephen Miller, Dean never joined Parton's tours by bus, but he would sometimes drive to her shows. At the concert venues, Parton and Dean would play pranks on each other. Parton cracks jokes about her husband in talk show interviews, once sharing that he'd want a threesome with Jennifer Aniston.
Their joking relationship began long before Parton's recent talk show appearances. During a performance at the 1977 Kentucky State Fair, Dean joined Parton on stage as one of her backup singers. When Parton found out about this, she decided to get back at Dean by telling a police officer that she didn't know who "that man in the red shirt" was. According to Miller, the officer detained Dean, though Parton's tour manager Don Warden intervened before he could take Dean to the police station.
These days, Carl Thomas Dean stays away from Dolly Parton's limelight
Though Dean is supportive of his wife, he does it from the sidelines. While he once performed as her backup singer, he generally stays away from her public appearances.
"My husband is a loner," she told People. "He doesn't particularly care about being around anybody but me. He's just always asked me to leave him out of all this. He does not like all the hullabaloo."
She added that he's always stood by her despite his aversion to attention.
"He's always been supportive," she said. "He's like a brother and a father and a friend and a husband and a lover – all of those things to me. I think he's kind of proud that we've been in it this long!"