How Dolly Parton Responded When Asked if She Was the Next 'Female Elvis' in 1978
In 1978, Dolly Parton was starting to become a huge star. Fans started to make a habit of sneaking onto her property with the hope of catching a glimpse of the Queen of Country. The level of excitement and devotion surrounding Parton was reminiscent of another music icon: none other than Elvis Presley. At least, a writer at Playboy Magazine thought so. Here's what Parton said when he asked her if she was the next "female Elvis."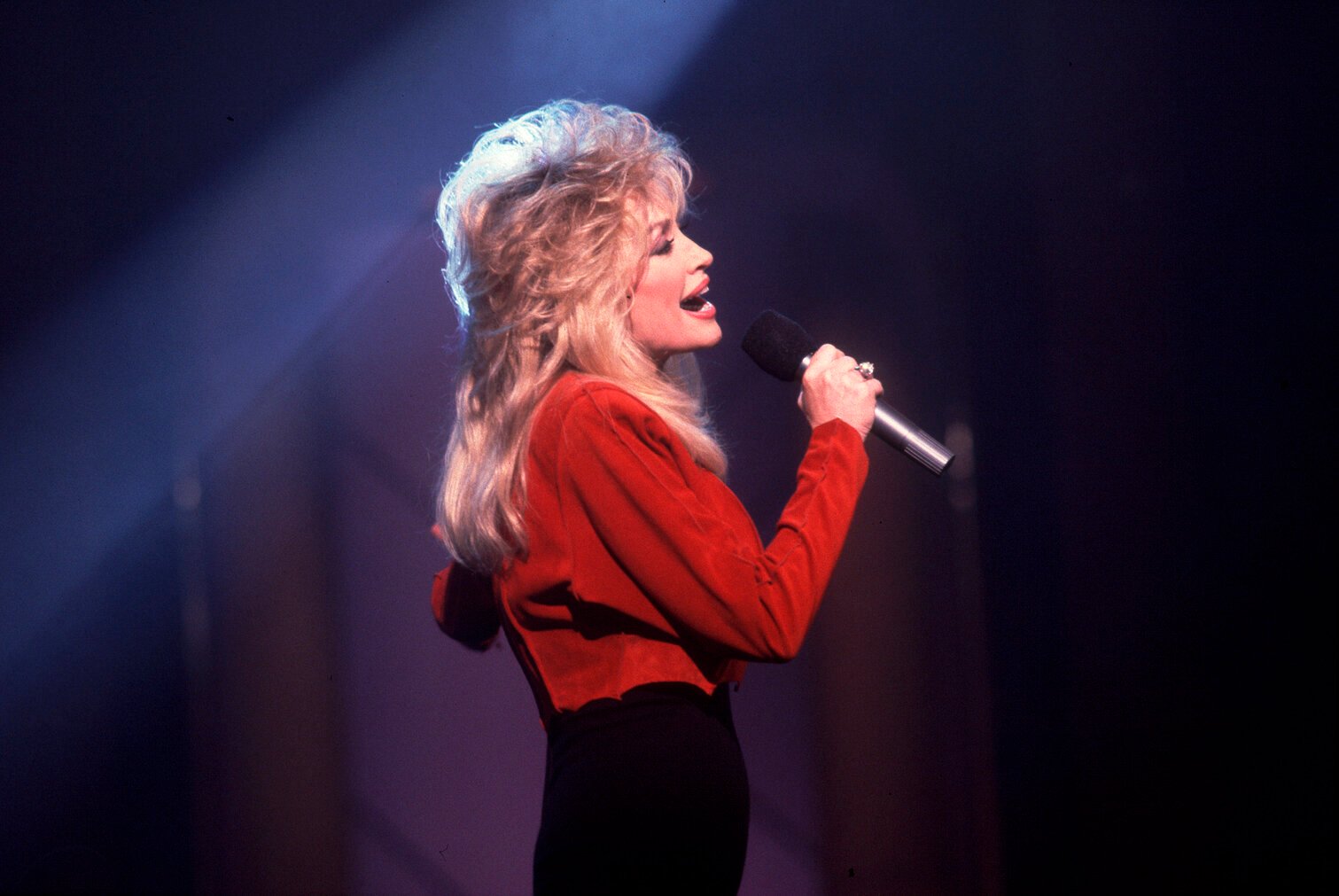 Dolly Parton felt she and Elvis Presley 'were kin'
Though Parton never met Presley, "there was nobody that [she] ever related to more."
"I always felt that we were kin," she told the magazine, according to the book Dolly on Dolly: Interviews and Encounters with Dolly Parton. "I feel like I know exactly how he was."
RELATED: Dolly Parton Reveals the Length and Color of Her Real Hair
As for what they had in common, the "Jolene" singer said:
"He was very loving, very emotional, very sensitive, very giving, very humble, thankful, grateful. I always felt that he was totally in awe of his own success and he didn't quite understand why he had been so chosen and why he was such an idol."
Parton especially related to Presley's faith, as she, herself, is "very, very spiritual."
"How he felt about God and religion was always somethin' I related to a lot, because I know he was brought up with his mother in the Assembly of God," she said. "It was a real free-spirited, shoutin' church. I watched and heard how he reacted to Gospel music and how he loved that the best of all and how he almost seemed to feel he had a callin' to do somethin' different and maybe more spiritual than what he actually was doin', but you know, he never got a chance to try."
Dolly Parton: The next Elvis Presley?
The Playboy Magazine interviewer went on to ask Parton if she thought there would ever be another Elvis — a "female Elvis," specifically.
"That is possible," she said. "I think there is due a person, a female, which there has never been. A person of that type, with that great magnetism and that great mysterious thing, that great love, that charisma and magic to draw people to her, that can help people in many ways just through her music. Yes, I think that a female is due, I do. And your next question: Do I think it is me?"
RELATED: Dolly Parton Once Said Johnny Cash Was 'Dramatic,' Not 'a Good Singer'
While Parton didn't say that she thought she was the next Elvis, she did say she wished to accomplish some of what Presley did.
"I would like to be a person truly loved enough to be able to have that much of an impact on people as far as bein' able to guide them or help them or let them see that you're caring," she said.
'He touched people's lives in a lot of ways'
The "9 to 5" singer also spoke about the end of Presley's career and the impact he had on the world.
"He touched people's lives in a lot of ways," she said. "He was the sex symbol of the world and when he started gainin' weight and gettin' fat, he lost a lot of his glamor to a lot of people. I always thought his manager was brilliant, as well. They built that mystery up about him. When he started losin' his glamor and doin' those concerts, he became more ordinary. That's when they started publishing all the things about him. Then people realized that he was not a god of any sort, but he was just an extraordinary human bein'."
Parton, herself, has always strived to have a positive impact on the world. 43 years later, with such acts as helping to fund the Moderna vaccine to fight COVID-19 and saving eagles from extinction, it's safe to say she most certainly has.