How Dolly Parton Responded to the Rumor That She and Carl Dean Were Getting Divorced in 1982
There have been rumors about Dolly Parton's marriage to Carl Dean since she first came into the spotlight. In 1982, one popular story was that the couple was getting divorced. Here's what the Queen of Country had to say about the rumor.
Dolly Parton married Carl Dean when her career was just beginning to take off in 1966. And ever since then, Dean has made a point to stay out of the spotlight. So he's always been an enigma to Parton fans. Because there was so much mystery surrounding their relationship, there were constantly rumors about the couple, particularly in the early days. One rumor that kept popping up was that Parton and Dean were getting divorced. Here's what Parton had to say about that in a 1982 interview.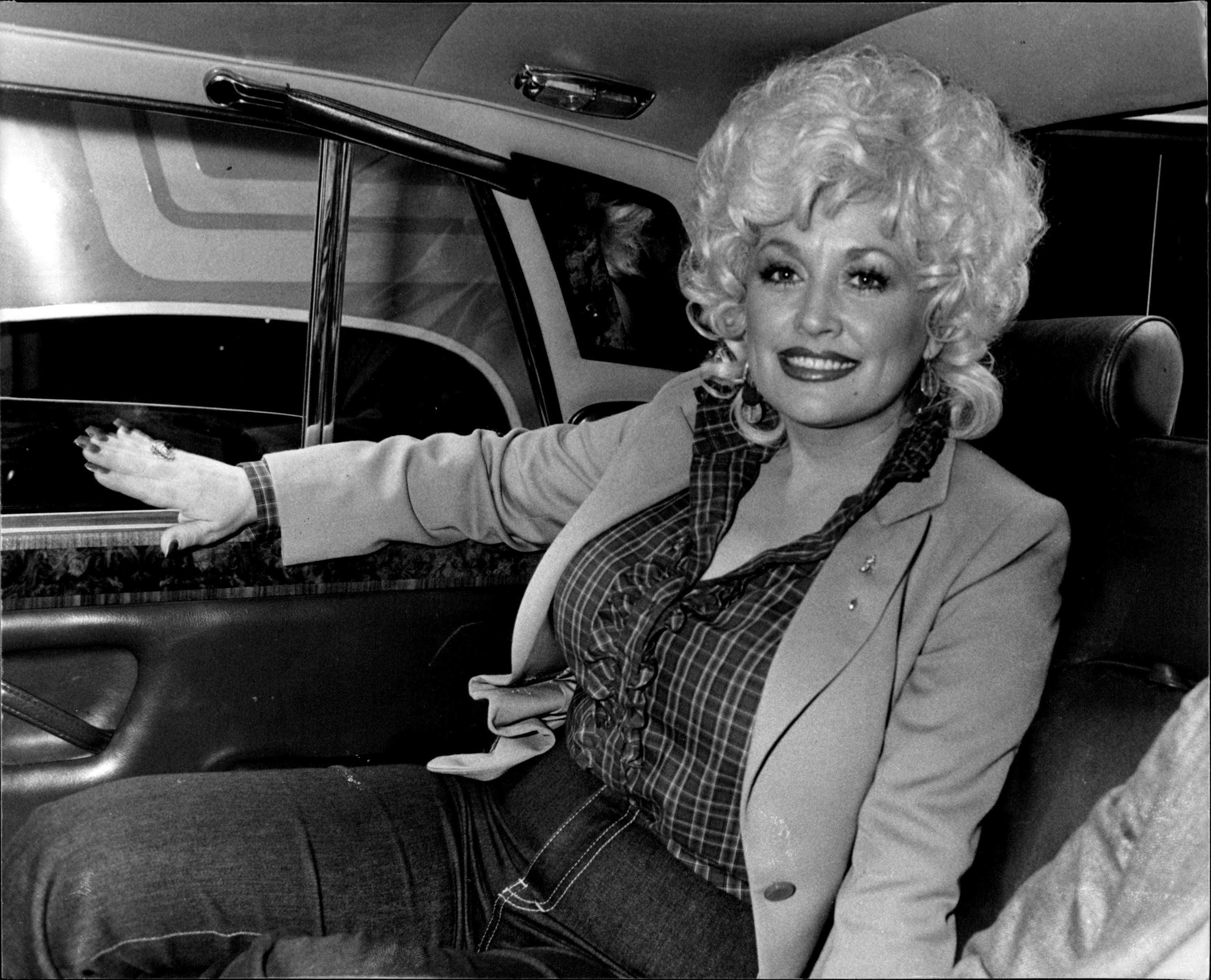 Dolly Parton and Carl Dean's reportedly 'open' marriage
Through the years, Parton has spoken about how free and open her marriage with Dean is. But the specifics of their relationship hasn't ever been laid out. In the piece about her in Ladies' Home Journal in 1982, writer Cliff Lahr referred to the Queen of Country's marriage as "open." Lahr visited Parton on the set of The Best Little Whorehouse in Texas when Dean just happened to be in town visiting his wife. The writer noticed Dean's appreciation for "handsome women." "That could make a person nervous," said Dean at the sight of a leggy showgirl.
"Among friends and associates, they are even open about the openness," wrote Lahr. "Carl doesn't hide his half-serious flirting with showgirls, while Dolly lightly kids about it, even eggs him on. Anyway, she likes to mimic Daisy Mae flirtations with the guys herself—mostly for laughs."
On the divorce rumors
By this 1982 article, divorce rumors had been circulating for quite a while. But that Feb., they ramped up again when Parton celebrated Christmas without Dean. Instead, her manager, Sandy Gallin, accompanied her. The two also shared a New York Fifth Avenue apartment. "Their relationship, while close, is strictly business-platonic, no matter what you may read," wrote Lahr. Parton and Gallin were best friends. And one of the reasons there was nothing romantic going on between them may have been because Gallin was gay.
Parton was also best friends with her husband.
"Carl 'n' I are good friends," she said. "We have a real special relationship, and they'll have to wait a long, long time for our divorce. We're so totally open and free that whatever happens, happens. Carl was the wittiest boy in school. He's a fool like Steve Martin, yet there's that depth. He's so brilliant and sensitive and good."
Dolly Parton and Carl Dean rarely fight
Parton went on to say that she and Dean have "never had a serious argument."
"Oh, we get a little aggravated like any couple," said the "Dumb Blonde" singer. "The hardest time was when we built out house: Carl, I don't like that facet. Well, then why don't you do it yourself?"
When the couple did fight, they called each other by their first names.
"It makes him fee-urious when I call him Carl," said Parton. "I always call him Daddy and he calls me Mama or Little Kid or Angel Cakes. Sometimes he calls me Dotty to be silly: 'Okay, Li'l Dotty.' Maybe once a year I call him Carl and it seems so cold that it really upsets him. Then he gets back by calling me Dolly, which cuts me to the quick."
Today, Parton and Dean have been together for 55 years. And they still rarely fight, nor do they call each other by their first names.