Dolly Parton Once Revealed She'Shattered' When She Heard 'I Will Always Love You' at Whitney Houston's Funeral
Dolly Parton and Whitney Houston share a bond over the song "I Will Always Love You." As some may know, Parton sang the original before Houston made her own version some years later. The iconic country singer once revealed that they played this popular record at Houston's funeral. And doing so completely shattered her.
Dolly Parton 'shattered' when she heard 'I Will Always Love You' at Whitney Houston's funeral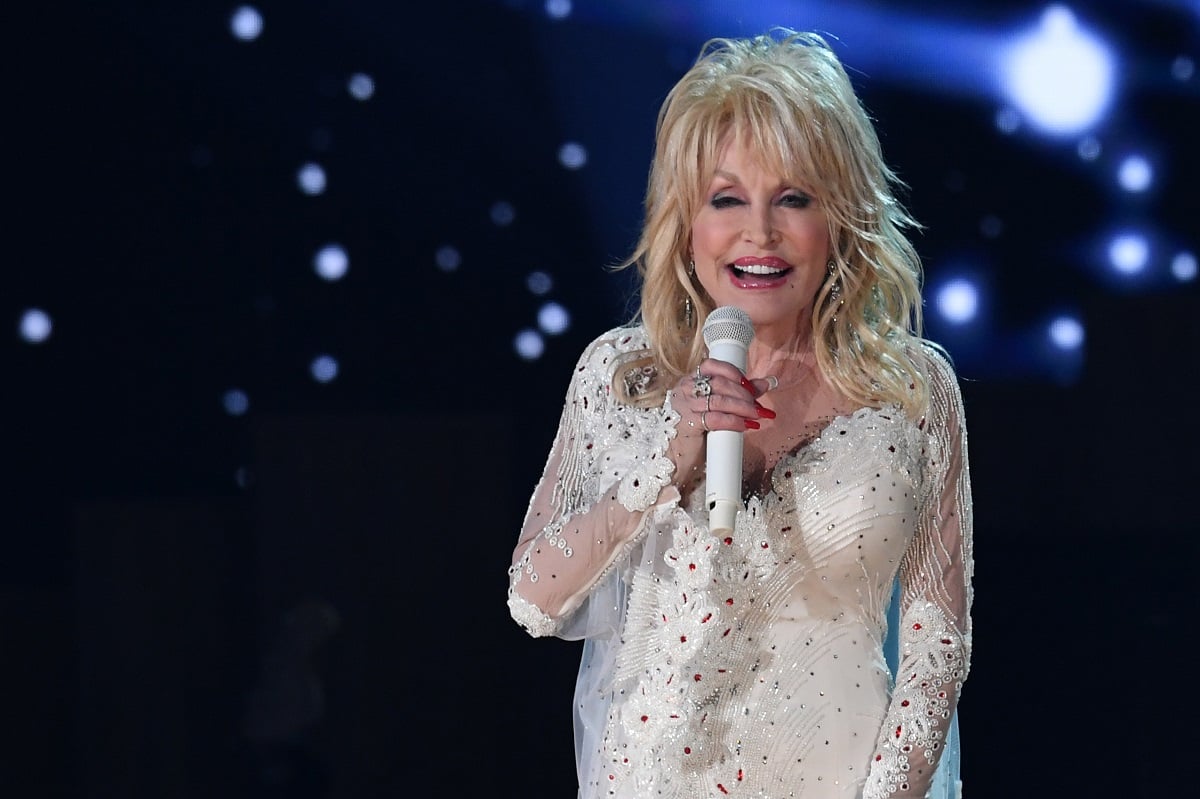 The song, "I Will Always Love You," is an important record for both Parton and Houston. Parton recorded and released the song first, but she's been highly complementary to Houston's version. So much so Parton had to pull over to the side of the road while driving when she heard it.
"I was shot so full of adrenaline and energy, I had to pull off, because I was afraid that I would wreck, so I pulled over quick as I could to listen to that whole song," Parton said on The Oprah Conversation (via Yahoo). "I could not believe how she did that. I mean, how beautiful it was that my little song had turned into that, so that was a major, major thing."
Because of the song's significance to both Houston and Parton, Parton shared the emotional reaction she had hearing it at Houston's funeral.
"[It] just shattered me to hear that song played under those conditions," Parton said according to ABC News. "I thought my heart was gonna stop. It just pierced me like a knife. It's just- I can't explain that feeling, to think that that was so final for her, and that that was my words and my feeling- I would forever be so connected to her."

Dolly Parton believed Whitney Houston didn't surround herself with the right people
Although Whitney Houston was a well-respected and highly regarded singer, she had a difficult personal life. Many feel that the difficulties she faced behind the scenes led to her unfortunate death. But comparing herself to Houston, Parton recognized that she had a support system Houston might have lacked. This support system helped Parton through her own periods of unrest.
"I've always had good and close friends, and spiritual faith. God will take the wrong people and things out, and teach me to have the right people and the right things," Parton said according to Daily Mail. "Some people don't have that, and that's where it can go wrong."
Houston and Parton may have followed similar religious faiths. However, Parton asserted that Houston didn't "make sure she was surrounded by the right people, and the right things."
Why Dolly Parton once felt 'broken down'
The prolific country singer was fortunate to have bounced back from difficult times in her life as well. In one of her darkest moments, Parton revealed that she even seriously considered suicide. The revelation came in the podcast series Dolly Parton's America, where she shared that this occurred in the 1980s.
"I got overweight and I was going through the change of life, I was having a lot female problems, I'd been going through a whole lot of family things, just the stress, the heartache. There was just several things going on at that time," Parton said via Today. "I was just broken down."
Parton, who is of strong religious faith, turned to God to help her through this period in her life.
"I just said things like, 'Look this is ridiculous, I am not happy,' (and) arguing about why when they say you shouldn't commit suicide because that's a sin you can't get forgiven for," she said. "Everything was just confusing to me and I was just angry and I was hurt, and I was unhappy and so I just said 'You're going to have to get me some answers or I'm getting out of here. And then we'll both deal with it.'"
How to get help: In the U.S and Canada, text the Crisis Text Line at 741741 to reach a crisis counselor for support.