Dolly Parton Revealed Her Husband 'Doesn't Get to See Me That Much'
Dolly Parton may be a larger than life personality, but her husband, Carl Thomas Dean, is much more of a mystery. Though the couple have been married since 1966, he doesn't appear in public very often. In fact, fans of the "Jolene" singer have even joked that Dean is nothing more than a figment of Parton's imagination. Fortunately, the Hannah Montana alum has a great sense of humor and takes it all in stride.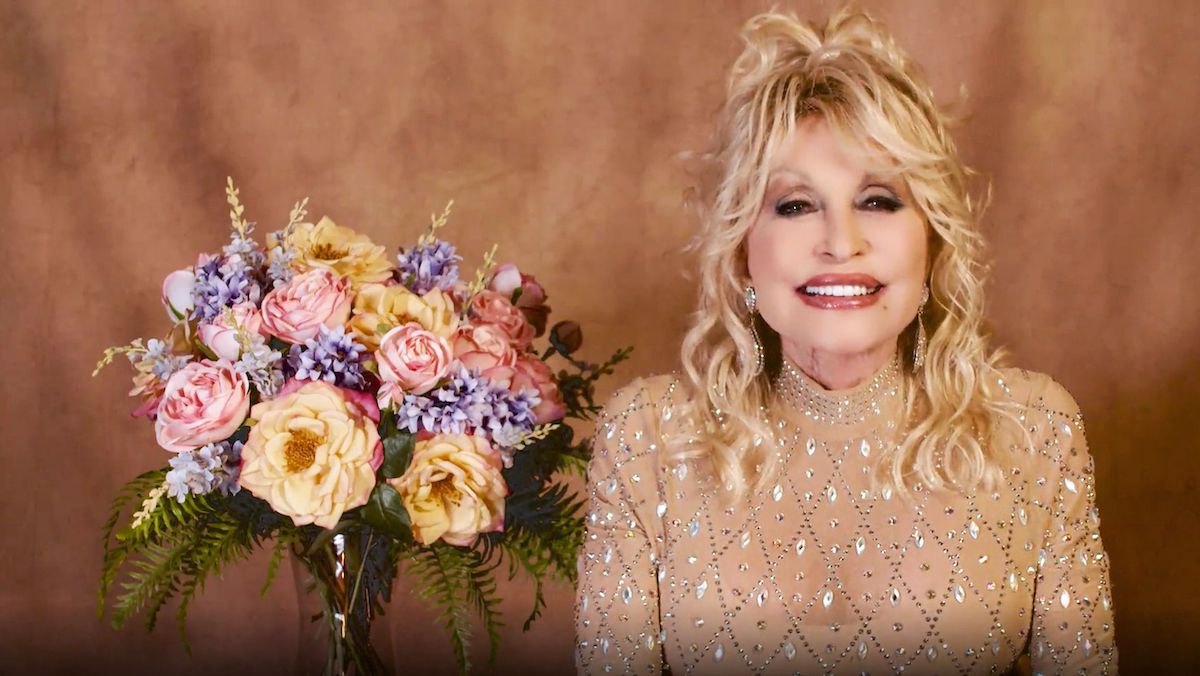 Dolly Parton reveals that her husband is notoriously private
But why is Parton's husband rarely seen with her? According to the 9 to 5 actor, Dean simply has no interest in the entertainment industry. Unlike his wife, Dean doesn't like having his picture taken or having a bunch of press shoved in his face. Instead, he enjoys living a more private lifestyle. This means that the pubic simply doesn't get to see Dean as much as the spouses of other celebrities.
The Moderna vaccine funder doesn't get to see Carl Thomas Dean that often
But Parton's fans aren't the only ones who don't see Dean often. Parton has admitted that even she doesn't see her husband often. In an interview with Harper's Bazaar, the "I Will Always Love You" actor shared that since she doesn't get to see her husband a lot, she makes sure to doll herself up for him when she's at home.
"I like putting on a little makeup every day," Parton shared. "At home I don't want to look like a slouch for my husband, Carl Dean, who doesn't get to see me that much. I wear the wigs, but I also like pulling my hair up in a scrunchie. And I put on makeup because I never know who's going to show up at the door."
The 'Jolene' singer loves going on tour
But why doesn't Parton see her husband much? Likely because she's constantly touring. While Dean sometimes joins her on the road, there are times when he chooses to stay behind. Touring has always been a huge part of Parton's career. In fact, her goddaughter, Miley Cyrus, admitted that 2020 was the first time in 40 years that Parton couldn't tour in decades due to the coronavirus (COVID-19) pandemic.
Parton and her husband still find time to make memories together
Though Dean doesn't always go on tour with Parton, the pair have taken their fair share of road trips. The couple loves exploring new lands together and disconnecting from some of the more hectic parts of Parton's lifestyle. The couple has even gone camping together for weeks at a time. "My husband and I love to travel by car, we love to go for two or three weeks," Parton revealed in a conversation with Interview Magazine. "We went to Yellowstone Park once and stayed two weeks. We had a great time. We camp out and I unravel all the wigs, and the high heels and the makeup."
Parton may not see her husband often, but they don't seem to be lacking in quality time. Furthermore, considering they've been married for 55 years, clearly, something is working for them.