Dolly Parton Once Revealed That She Fantasizes About This Country Music Star
Dolly Parton is a happily married woman, but that doesn't mean that she only has eyes for her husband. In a previous interview, the legendary singer revealed that she "fantasizes" about a fellow country music star.
Everyone has a celebrity crush, even Dolly Parton. Though she's been happily married to her husband, Carl Dean, for much of her life, the country music legend has had eyes for other men over the years. But one man reigns superior in Parton's eyes — and he just so happens to be a county music star.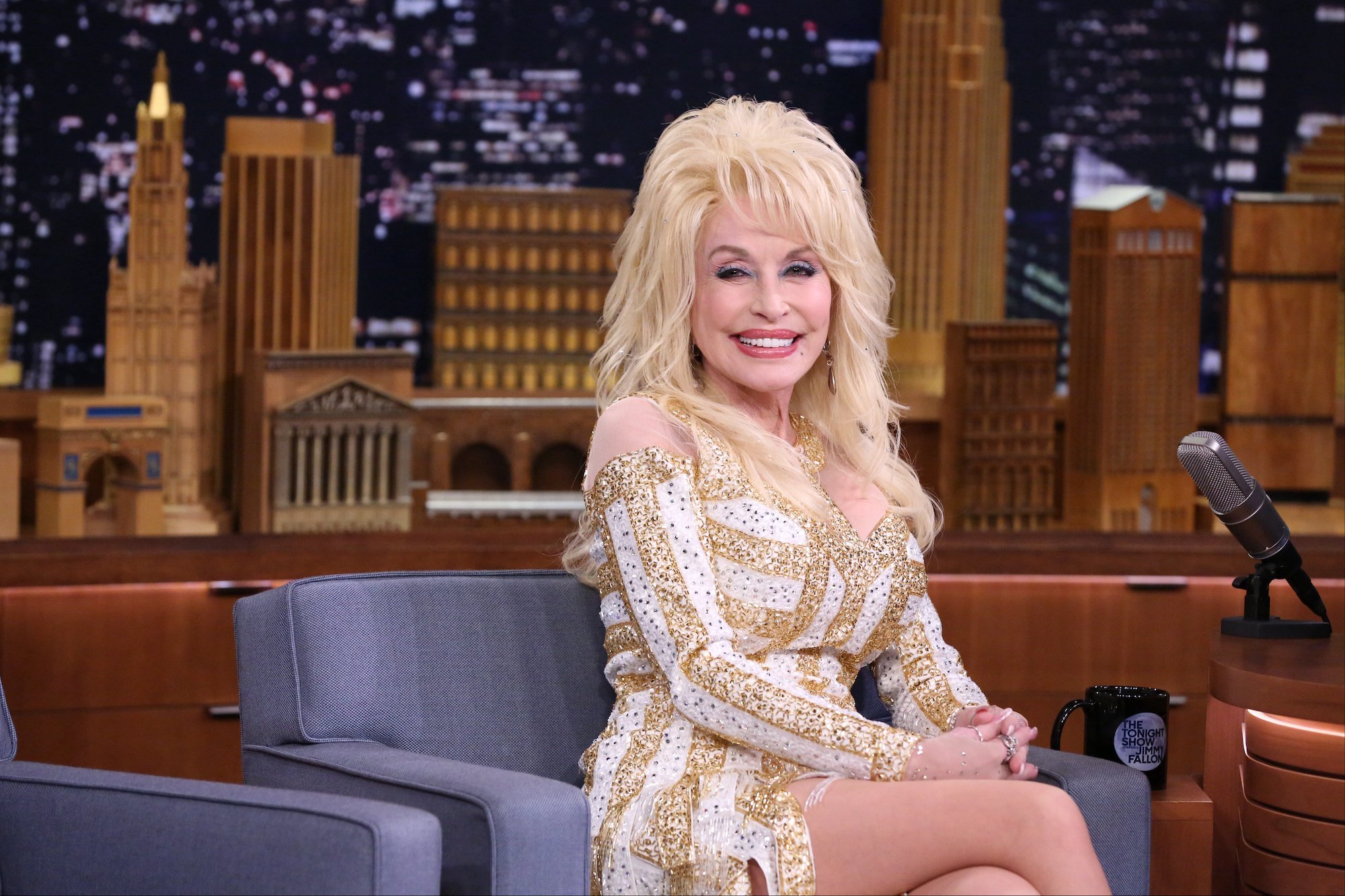 Dolly Parton has been married for 55 years
Not many people can say they've been married for half a century, but Parton sure can.
Shortly after moving to Nashville in 1964, Parton met her husband, Carl Dean, outside of a laundromat. The two hit it off instantly and dated for two years before tying the knot in Ringgold, Georgia, in 1966.
Since then, Parton and Dean have remained happily married. Though the country star and her husband have kept their marriage under wraps, Parton has shared small details surrounding their 55-year union with the public over the years.
Not only has she spoken highly of her relationship with Dean, but the multi-Grammy winner has also opened up about what makes their marriage work.
In September 2020, she told American Idol alum, Gabby Barrett, during an interview that she and Dean are best friends and share the same sense of humor, which is the secret to their long-lasting union.
"My husband and I always had a great friendship," Parton said. "We're both funny, and we both have a great and warped sense of humor, so we've always had a good time. He's pretty much a loner and a homebody, and I'm a gypsy. But when I'm home, I love that. We don't do the same thing so it gives us different stuff to talk about. He doesn't get involved in my business, and I don't in his, so we have our own little world that we create for ourselves."
Dolly Parton's husband, Carl Dean, doesn't mind that she fantasizes about other men
Although she's happily married to Dean, Parton's eyes have wandered over the years, especially to men in the music industry.
"I love to flirt, and I've never met a man I didn't like," the hitmaker told the Daily Mail in 2014. "Men are my weakness. Short, fat, bald, or skinny — I've had crushes on some very unusual men, but Carl knows I'll always come home and I'm not having sex with these people — I'm just flirtin' and having fun."
One man who Parton has found herself crushing hard on is fellow country music icon Keith Urban, who has invaded her thoughts plenty of times.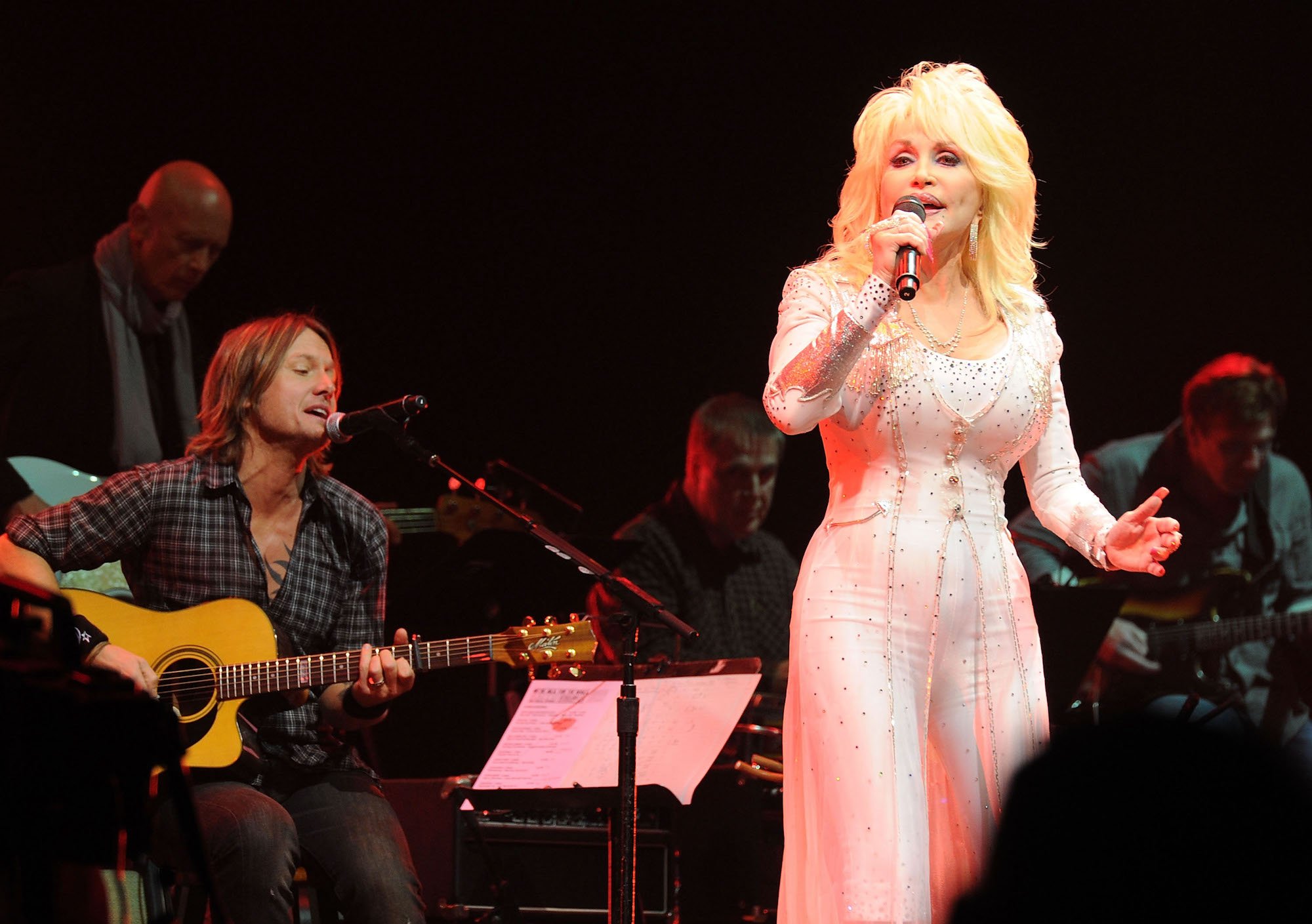 "If I'm away I'll say to my husband, 'You don't mind if I fantasize about Keith Urban [Nicole Kidman's husband] tonight, do you?', and he doesn't," Parton shared. "He says he'd think less of any man who didn't fall in love with me."
Dolly Parton says Carl Dean has a thing for Jennifer Aniston
Like Parton, Dean also fantasizes about another person, namely Friends star Jennifer Aniston.
The country music legend made this revelation during an appearance on The Tonight Show Starring Jimmy Fallon in 2018. While talking about her work on the Netflix film, Dumplin', starring Aniston, Parton revealed that her husband is "crazy" about the Emmy winner. So much so that he was more excited about them being creative collaborators than she was.
"I love her to death," Parton said of the actor. "My husband is crazy about her, and he was more excited that I was going to do a movie with her than he was that I got the chance to write all this music. You see, I think he fantasizes, like a threesome."
Parton quickly assured Fallon that she was kidding, sharing that her husband is too old for that type of activity.
"I think he can't get it out to pee, much less get it up for three!" she quipped. "He's going to kill me for saying that."