Dolly Parton Revealed What She Wants on Her Tombstone
Dolly Parton once said that she doesn't ever want a tombstone. Years later, she updated her response to the question. Here's what she said.
At 76 years old, Dolly Parton has accomplished more than many people could in several lifetimes. She is a constant force of positivity and warmth, evidenced by the endless number of fans who support her. Parton never wants to retire, but she once answered a question about what she wants on her tombstone. Here's the country superstar's answer.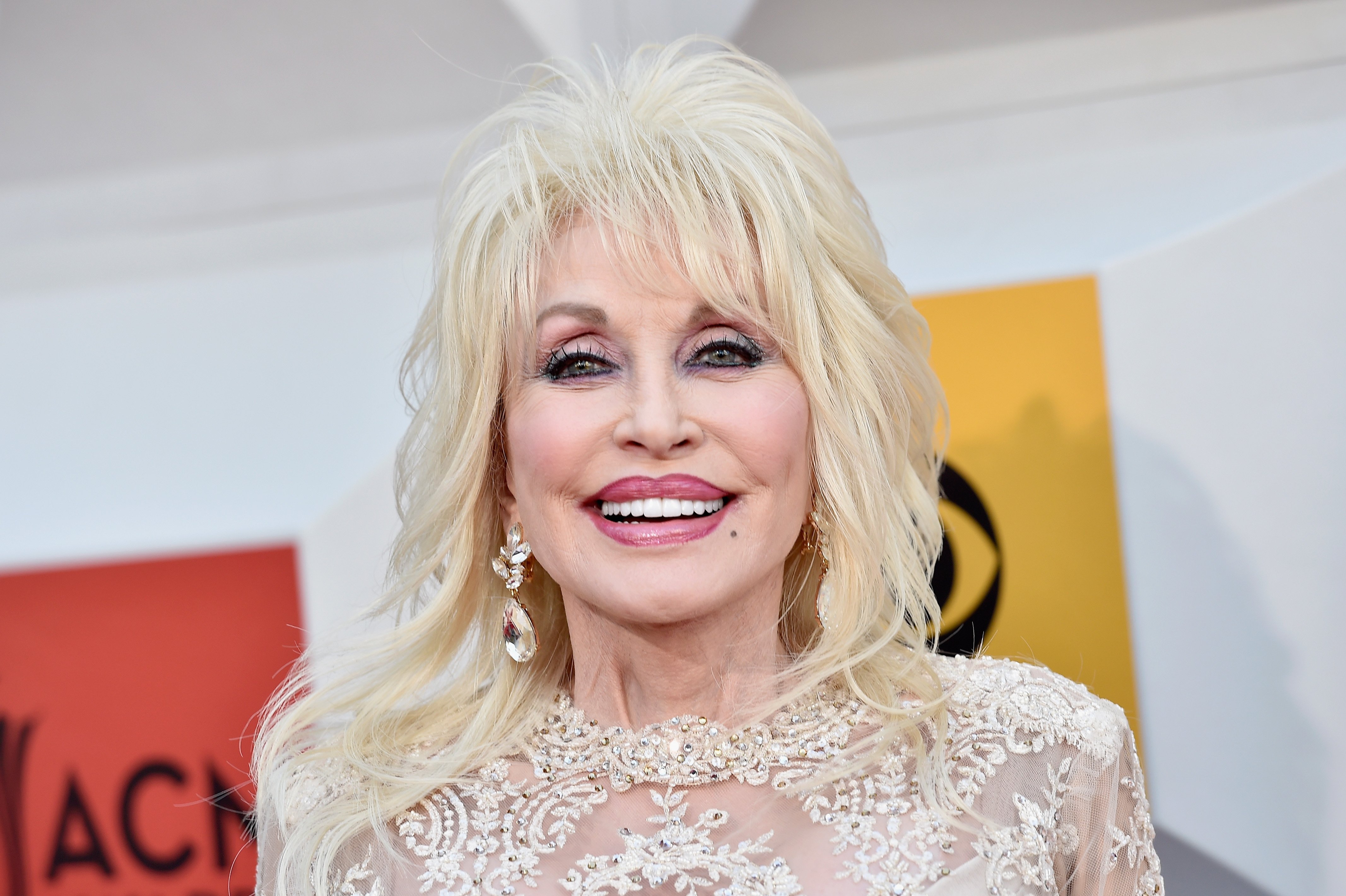 Dolly Parton likes spending time in graveyards
Parton is a prolific songwriter, sometimes penning more than one hit in a single day. She says that she pulls much inspiration from graveyards.
"I used to love to go to graveyards a lot," she wrote in the book Dolly Parton, Songteller: My Life in Lyrics. "I'd read somebody's name on their stone or see the grave of a little kid and wonder what their story was. I'd create lives for all those people in the graveyard, just invent stories in my head for them. A creative mind just likes to do that, I guess."
She explained that she doesn't think of cemeteries as frightening places.
"That's not a morbid thing," she told Good Morning America. "I love cemeteries because when I was growing up, that was some of the best kept – you know, people always took care of the graves, it's like a golf course. It's a very peaceful, quiet place to go where nobody but weirdos like me really want to hang out. I don't go there just to hang out with the dead, the dead don't scare me, though. It's the living that's got me frightened." 
She shared her joking answer to what she wants on her tombstone
In an interview on Live With Kelly & Michael, the hosts peppered Parton with rapid-fire questions. These ranged from inquiries about her favorite color to whether or not she gets sick of "dumb blonde" jokes. After several questions, Kelly Ripa asked what Parton wanted on her tombstone before quickly adding, "I didn't write these."
"Tombstone … Pepperoni, onion, mushrooms," Parton joked. "The pizza, you mean? I ain't going anywhere soon, so forget about it."
Though she responded to this question with a joke, in a 1978 interview, Parton said she didn't have plans to get a gravestone.
"I don't want a tombstone," Parton told Playboy. "I want to live forever."
Dolly Parton doesn't ever want to retire
Though she just turned 76, Parton says she has no plans to retire.
"I don't know why I'd ever want to stop," she told The Times, per NME. "Especially after you get older, you need things to do. I'd rather wear out than rust out. You only have one life. No, I won't retire."
She said that though she may have to slow down sometimes, she has so much more that she wants to do.
"As long as I feel good. I had a little problem last year (in 2015) … got stumped up with kidney stones, but it didn't slow me down," she told USA Today. "I was even working on the phone every day getting that TV movie together, even when I was in the hospital for a week or so. I'm amazed at this point of all the interest in my life. I'm never going to retire. I just want to do greater work. As mom would say, I'm letting the spirit lead me."