Dolly Parton Once Revealed Which of Her Hit Songs She Gets Asked to Sing the Most
Dolly Parton has many iconic songs under her belt. But there's one hit track of hers that reigns supreme when it comes to fans. While speaking with Jennifer Aniston in 2018, the country music legend revealed which song she gets asked to sing the most, and it's one of her most famous singles to date.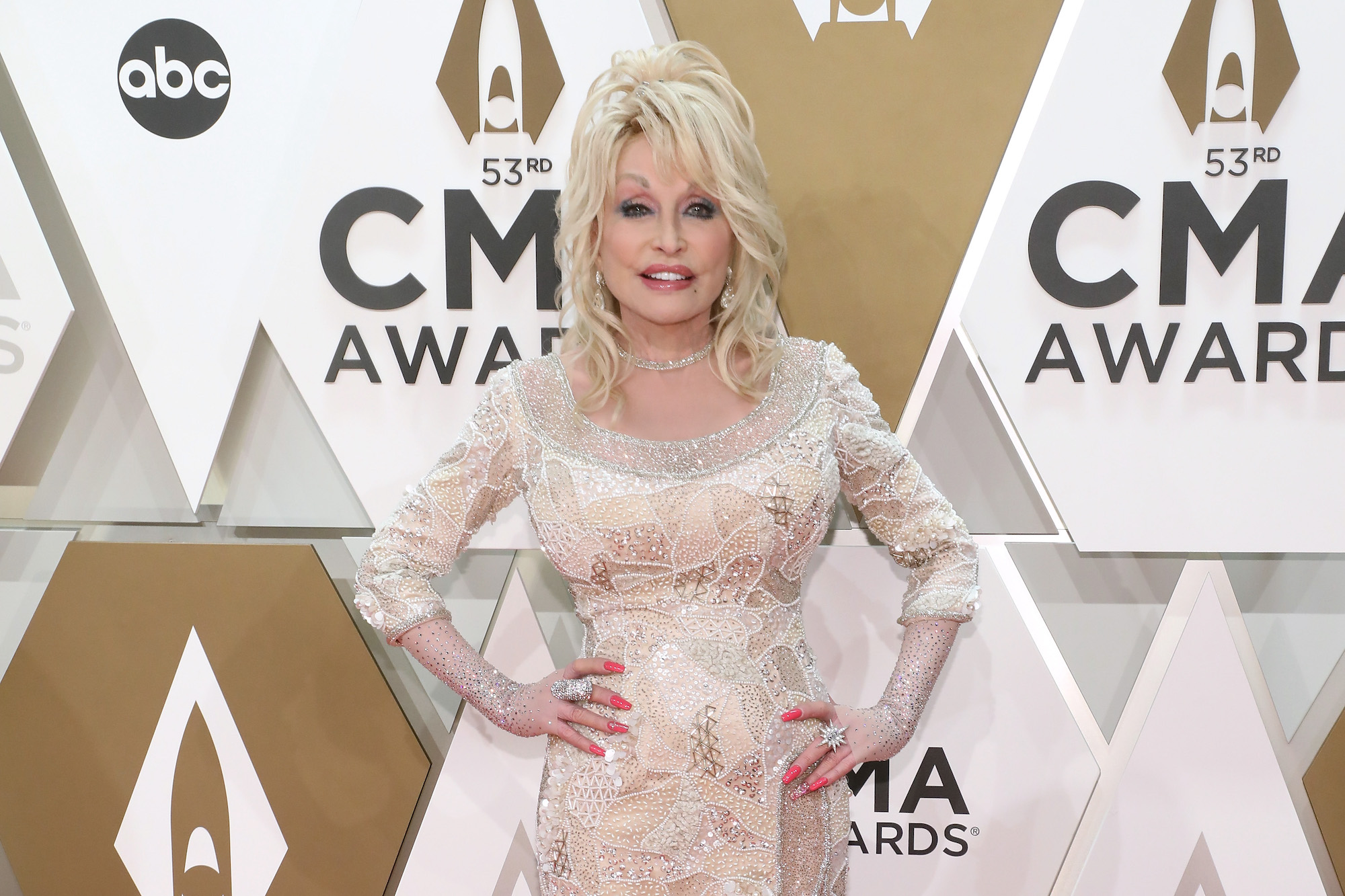 Dolly Parton is always asked to perform her hit song '9 to 5'
In December 2018, Parton and Aniston interviewed each other about their Netflix film, Dumplin'. Though they talked about the movie and their parts in the making of the film, the two also touched upon their respective careers.
Seeing as Parton is known for her singing and songwriting skills, Aniston asked the music legend about her process of writing amazing songs.
RELATED: Dolly Parton Wrote This Song Instead of Having an Affair
"Do you get a lyric first? Do you write it down on napkins?" the Friends star queried.
"All of the above. Actually….I used to dream songs," Parton revealed. "And they were really good in my sleep. And I would think I would remember it … So I always sleep with a notepad by my bed."
Aniston went on to ask Parton which of her hit songs she's frequently asked to sing. While we would think fans always want to hear "Jolene" or her chart-topping ballad "I Will Always Love You," Parton revealed that her catchy hit, "9 to 5," is the top contender.
"If I walk in a room, people will say, 'Well, let's sing 9 to 5,' 'cause everybody knows that one," she told Anison. "But my favorite song myself is Coat of Many Colors. That one is the most personal to me because it — it's saying that you don't have to have money to be rich. And our mother taught us that. And our dad."
The inspiration behind '9 to 5' were Dolly Parton's acrylic nails
Like "Jolene" and "I Will Always Love You," "9 to 5" is a song most people associate with Parton.
The singer came up with the track after signing on to star in the 1980 comedy 9 to 5, alongside Lily Tomlin and Jane Fonda, under the condition that she would write the movie's theme song. While on the film set, Parton would clack her fake nails together like "a typewriter" to create a beat while writing the lyrics.
RELATED: Dolly Parton Says' 9 to 5′ 'Didn't Do Enough Good' for Women in the Workplace
"I always play the nails and I'd come up with little things that I would see on the set, like I tumble out of bed and I stumble to the kitchen, pour myself a cup of… And I thought, 'Wow, that sounds like a typewriter,'" the nine-time Grammy winner explained, per Biography.
Parton recorded "9 to 5" and released it as a single in November 1980. The song was included on both the film's soundtrack and her album 9 to 5 and Odd Jobs. It became an RIAA Platinum-certified track and topped the Billboard Hot 100 chart in February 1981. The single also earned Parton two Grammys and an Academy Award nomination for best original song.