Dolly Parton Reveals Her Three Consistent Weaknesses
Like fine wine, Dolly Parton seems to only get better with age. Having lived the overwhelming majority of her life in the spotlight, the "9 to 5" singer has earned the title of a national treasure. Not only did she change the game in the country music industry, but she has also made many strides as an actor as well. Recently, she's kept her fans of all ages entertained with her social media challenges also.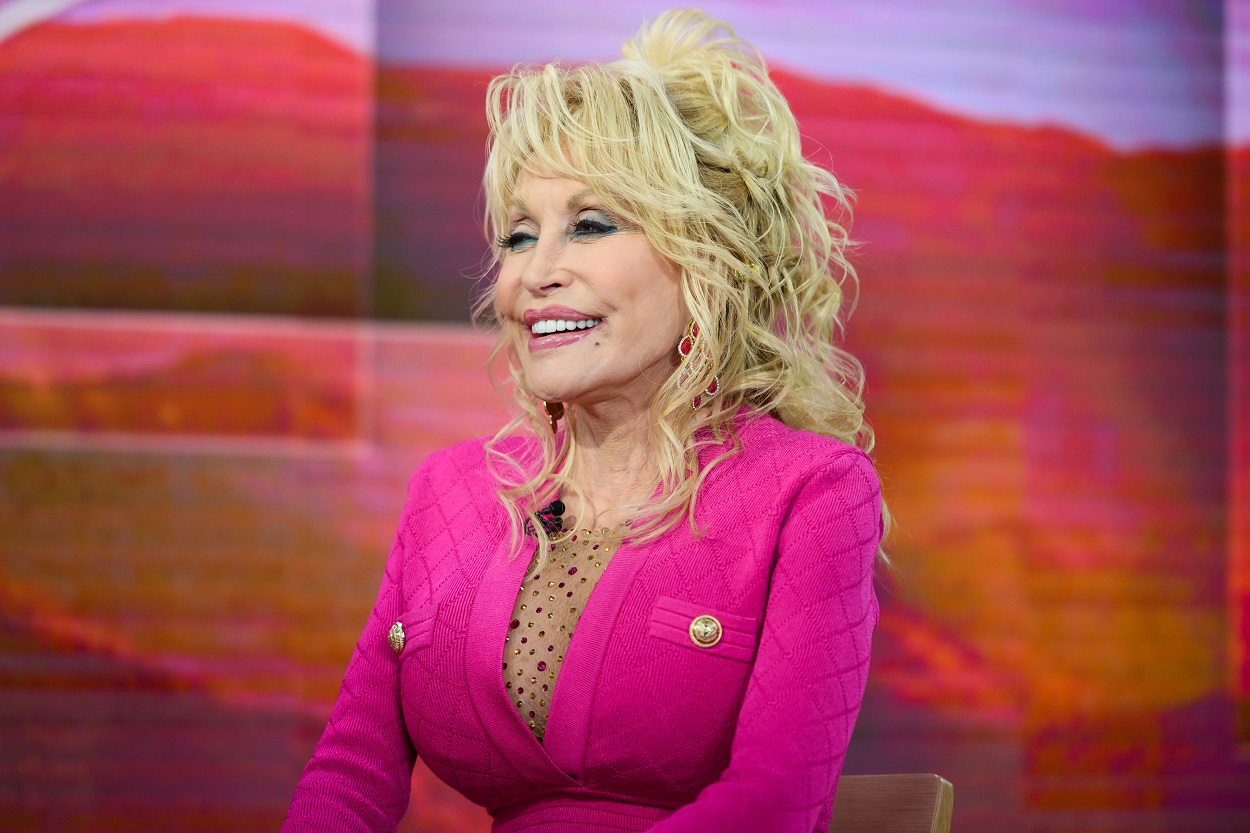 Of course, there's more to Parton than her ability to entertain. The "Jolene" singer is also an accomplished entrepreneur. Tennessee natives are likely familiar with one of her most successful entrepreneurial endeavors. Parton jointly owns the amusement park, Dollywood with the Herschend Family Entertainment. Dollywood boasts fun for all ages and gives families the opportunity to have fun at prices that are a bit more reasonable than alternatives like Disney World.
Dolly Parton has become a national treasure to fans of all ages
Thanks to Parton's career and her business ventures, she has built up a staggering net worth of $500 million. But the Hannah Montana alum is hardly selfish with her funds. Recently, Parton made headlines when she donated $1 million dollars to COVID-19 research. That contribution was used, in part, to help fund the promising Moderna COVID-19 vaccine.
But Parton hasn't just been using her money to help solve problems in 2020, she has also been using her voice, influence, and platforms to help effect change. Having been famously apolitical for most of her career, the singer stepped up this year to champion the Black Lives Matter movement following the many displays of police brutality that occurred this year.
The 'Jolene' singer reveals her three weaknesses
Thanks to Parton's talent, philanthropy, and her persona, she continues to gain popularity year after year. Now more than ever, people of all ages are declaring that she is worthy of celebration. In fact, former President Barack Obama recently declared that he should have awarded her the Presidential Medal of Freedom while in office. Citing that he assumed she already had one, he shared that he would be calling President-Elect Joe Biden to make it happen.
But even though Parton is idolized, she's quick to share that she's far from perfect. In a recent episode of Table Manners, the Hannah Montana alum revealed her greatest and most consistent weaknesses. "My weaknesses have always been men, sex, and food and not necessarily in that order," the singer shared.
Parton has a thing for desserts in the U.K
Parton continued on to say that she had a particular weakness for food in the U.K., most specifically the desserts. "The thing I love the most about the U.K., I order it always in room service, is the cream," Parton confessed. "The scones, the jellies, and jams. Lord, I can just die over all the scones, the heavy cream. I usually gain, and I try to stay in my show clothes cause I don't have time to change them, so it's really hard when I come there not to really put on the pounds just eating all that great butter, and the cream and milk."
We can certainly understand having a weakness for sweets. Parton may have earned the title of living legend, but it seems she's just like any other person with a sweet tooth.