Celebrity / Movies / Music / TV
Dolly Parton Reveals the Piece From Her Netflix Original 'Christmas on the Square' That She Thinks Will Become Her Signature Song
Dolly Parton tells the story behind her signature song in her new Netflix original movie musical, 'Christmas on the Square.'
Country legend Dolly Parton has had plenty of major hits over the years. But what does she consider her "signature song" – the one that encapsulates who she is as a singer, songwriter, humanitarian, entrepreneur, and person?
In her new memoir, Dolly Parton, Songteller: My Life in Lyrics (written by Parton alongside Robert K. Oermann), Parton reveals that one of the songs from her new Netflix holiday original movie musical, Christmas on the Square, just might fit the bill.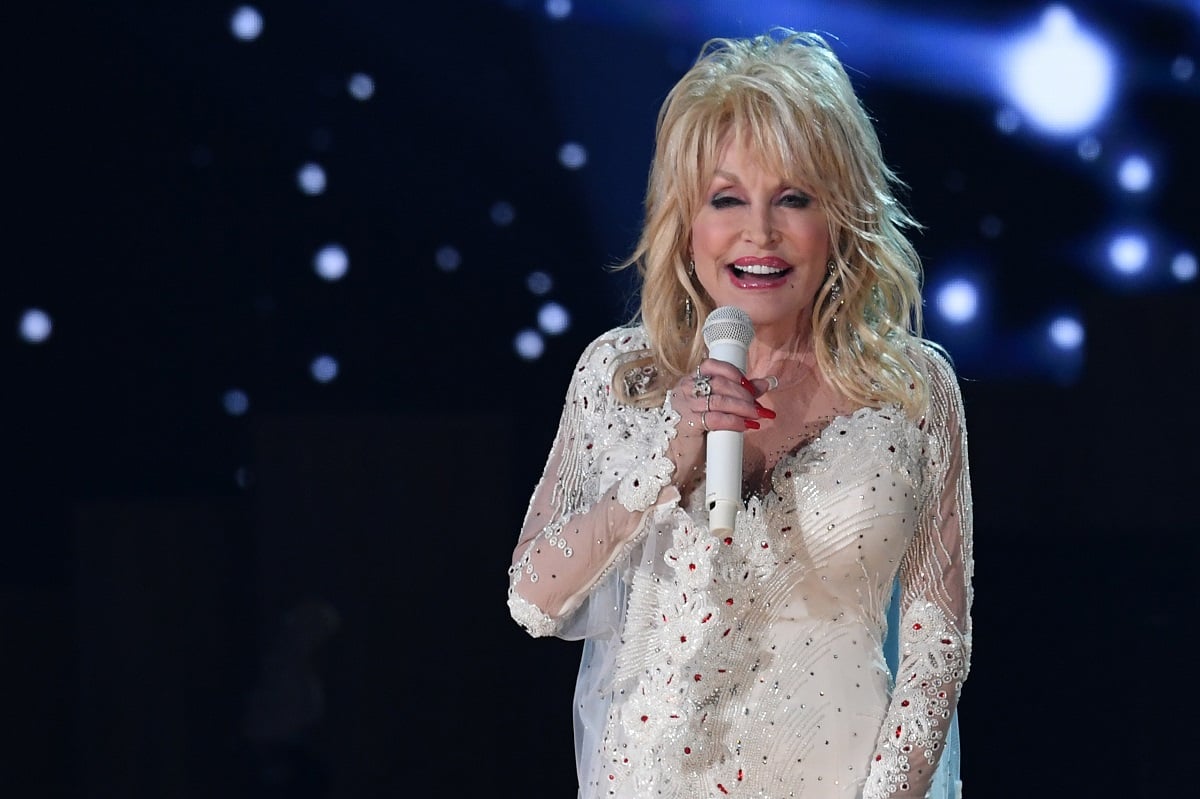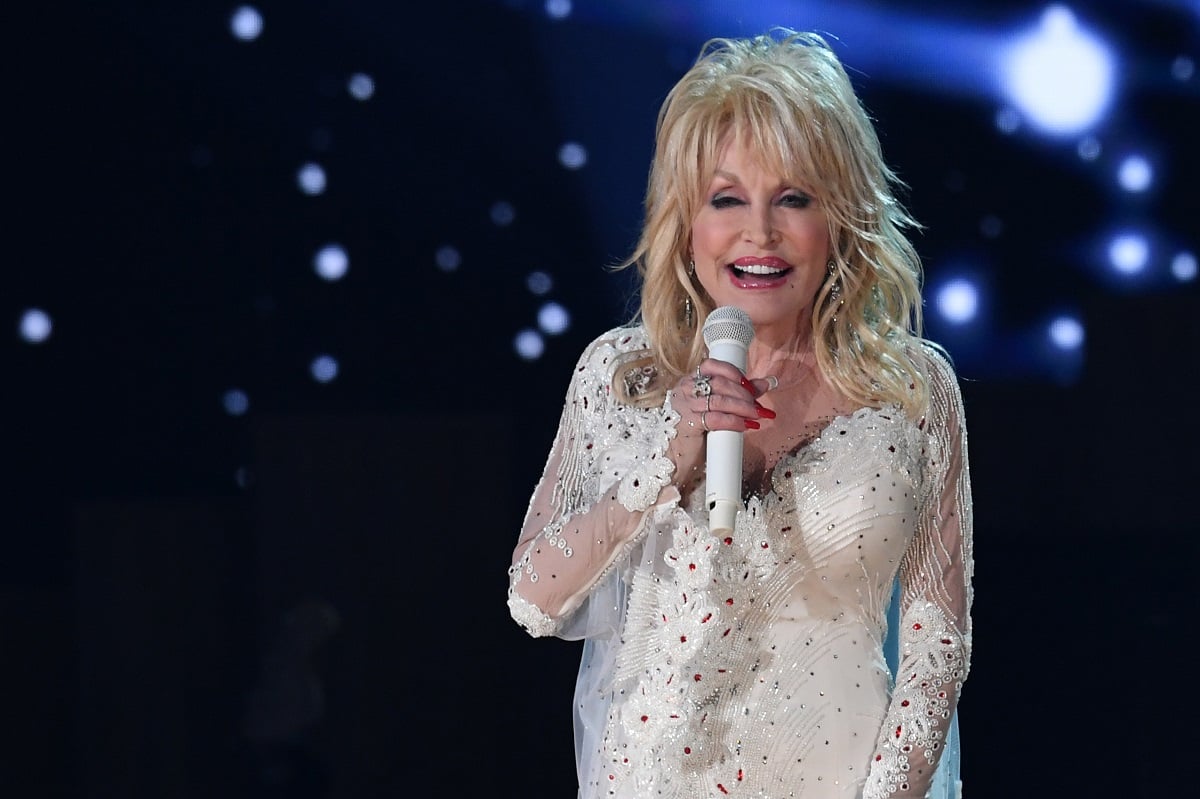 'Christmas on the Square' was recently released on Netflix
Dolly Parton's Christmas on the Square, released Nov. 22 on Netflix, is the latest in Parton's long line of holiday musical specials over the years.
The campy, sentimental musical features Christine Baranski as Regina, a Scrooge-like businesswoman who wants to turn her tight-knit, picturesque hometown of Fullerville into the site of a mall. And to complete her deal, she'll have to evict the town's residents – on Christmas Eve, no less. But they're not leaving without a fight.
Jenifer Lewis plays the town's former mayor, who tries to talk sense into her old friend, while Treat Williams plays Regina's long-lost love. Mary Lane Haskell and Josh Segarra round out the cast as the town pastor and his wife, who's wrestling with infertility issues over the holidays.
And in possibly her most befitting role of all time, Parton plays the character of Angel – yes, an actual angel – who visits Regina to help her through the problems from the past that have led her to grow cold and lonely.
Parton wrote 14 original songs for Christmas on the Square, which was directed and choreographed by Debbie Allen.
Parton explains the meaning behind one song in the Netflix original in her new memoir
In addition to the new songs Parton penned for Christmas on the Square, the soundtrack features one of Parton's older songs, "Try."
"Try" was included in her 2014 collection, Blue Smoke. But the 74-year-old icon initially wrote the piece 25 years ago for the Imagination Library, her wildly successful charity that promotes youth literacy by sending a book to any child who signs up every month.
The song is an ode to perseverance. With lines like "I have chased after rainbows/I've captured one or two/I've reached for the stars/And I have even held a few" and "I've always been a dreamer/And dreams are special things/But dreams are of no value/If they're not equipped with wings," Parton captures her own ineffable spirit and encourages listeners to follow their own dreams.
In Dolly Parton, Songteller: My Life in Lyrics, Parton explains that she's often sung the uplifting anthem at Imagination Library events, as well as at her 2009 commencement speech at the University of Tennessee. The songwriter believes it's an especially positive song for young people to hear, due to its hopeful message about the power of not giving up.
Parton connects to the song so deeply that she plans to include it in an upcoming musical about her life story.
The piece could become 'her song' in the future
In Songteller, Parton reveals that "Try" is more than just another song to her. In fact, she considers it her personal anthem of sorts.
"Now I think of it as being my version of Frank Sinatra's 'I Did It My Way' that sums up who I am," Parton writes poignantly of her connection to the piece. "It's like my testimony in song."
Growing up in the Smoky Mountains of Tennessee, Parton was already a dreamer at a young age. And she held on to those dreams, she explains, "no matter what happened" and no matter what got in her way.
Of the song's future, Parton goes so far as to write, "I think it's going to become 'my song.' It has kind of developed a life of its own. And I hope that it will live on and on."
For Parton, the song represents her fundamental belief that no obstacle is insurmountable – and no dream too big – if you're willing to keep it alive.