Dolly Parton Reveals the Unlikely Items She Used for Makeup When She Was Younger
Music icon Dolly Parton had to get creative in her early years on getting makeup supplies.
Singing legend Dolly Parton is known for her iconic voice, down-to-earth nature, and glamorous persona. The 9 to 5 star is no stranger to wigs and a plethora of cosmetics, always making for a snazzy appearance.
Raised in the small town of Sevierville, Tennessee as one of 12 children, Parton has previously shared how her family grew up with very little money. The lack of funds forced Parton to use her creativity, even when it came to makeup supplies.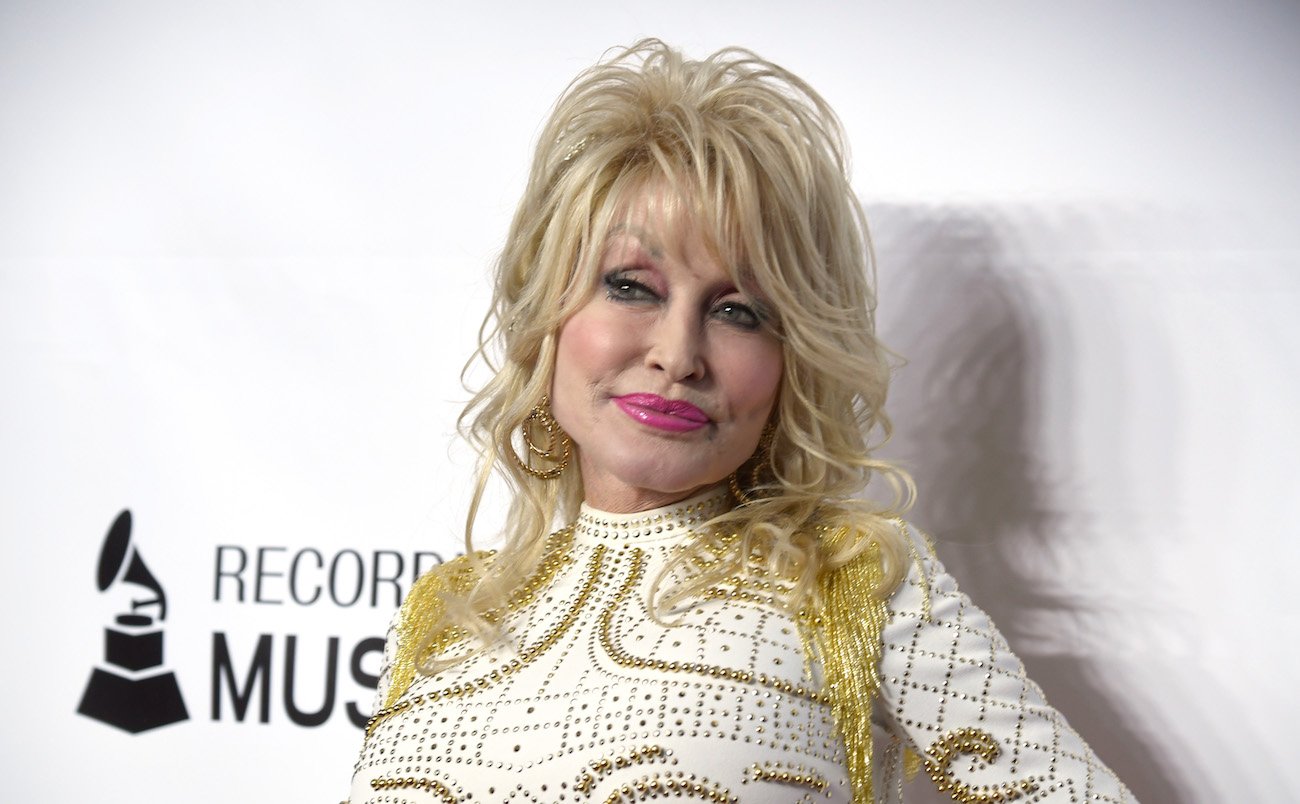 'Jolene' singer has a unique description for her sense of style
Drawn to glitter and all things shiny, Parton maintains an iconic presence wherever she goes. Always in full makeup, set hairdo, and put-together attire, the country singer insists that anyone can imitate her style.
"It's easy to look like me," Parton wrote in her 2013 book Dream More: Celebrate the Dreamer in You. "All you need is a stuffed shirt, wigs, high heels, and makeup. I describe my look as a blend of Mother Goose, Cinderella, and the local hooker."
Noting how her look is often modeled in competitions, Parton emphasizes that her true identity resides within her inner self rather than her outward appearance.
"I know that I'm known for my physical attributes," the 9 to 5 singer shared. "But I know the real me is in my heart and in my actions. And the real you resides in your heart and your actions."
Dolly Parton created her own beauty supplies
As one of 12 kids, Parton had to be resourceful when it came to any type of nonessential possession. The Grammy winner used her ingenuity as a young girl when she became interested in cosmetics.
"Until I was a teenager, I used red pokeberries for lipstick and a burnt matchstick for eyeliner," the music icon revealed in her book. "I used honeysuckle for perfume."
Parton attempted to replicate the look of a county local despite most people not approving of the woman's appearance.
"I often tell the story of how I thought the most beautiful woman in the county was the woman most people called trash," Parton wrote. "In my eyes – with her big dyed hair, her bright red nails, her feet squeezed tight into her high heel shoes, and all her paint and perfume – she was just perfect. I wanted to look just like her."
'I'm comfortable in myself'
While Parton enjoys glitz and glamour, she realizes it's not for everyone. The Steel Magnolias star suggests that everyone should adopt their own type of style.
"I just like to shine. I like to be sparkly," she told Glamour in November 2019. "If you want to wear a lot of makeup or no makeup or a little makeup, if you want to wear a gaudy sweater like me, wear a gaudy sweater. If you don't, wear simple, beautiful stuff."
The music legend feels that choices of appearance are very personal, so individuals need to go with a look that's true to themselves.
"I just think everybody should base how they live in this world with what they're comfortable with," Parton explained. "I may make some people uncomfortable with the way I look because of their ideas about fashion and beauty. But if I'm comfortable in myself, not only in my own skin but in my own clothes, then something's going to radiate from me that's going to make other people feel comfortable with me."