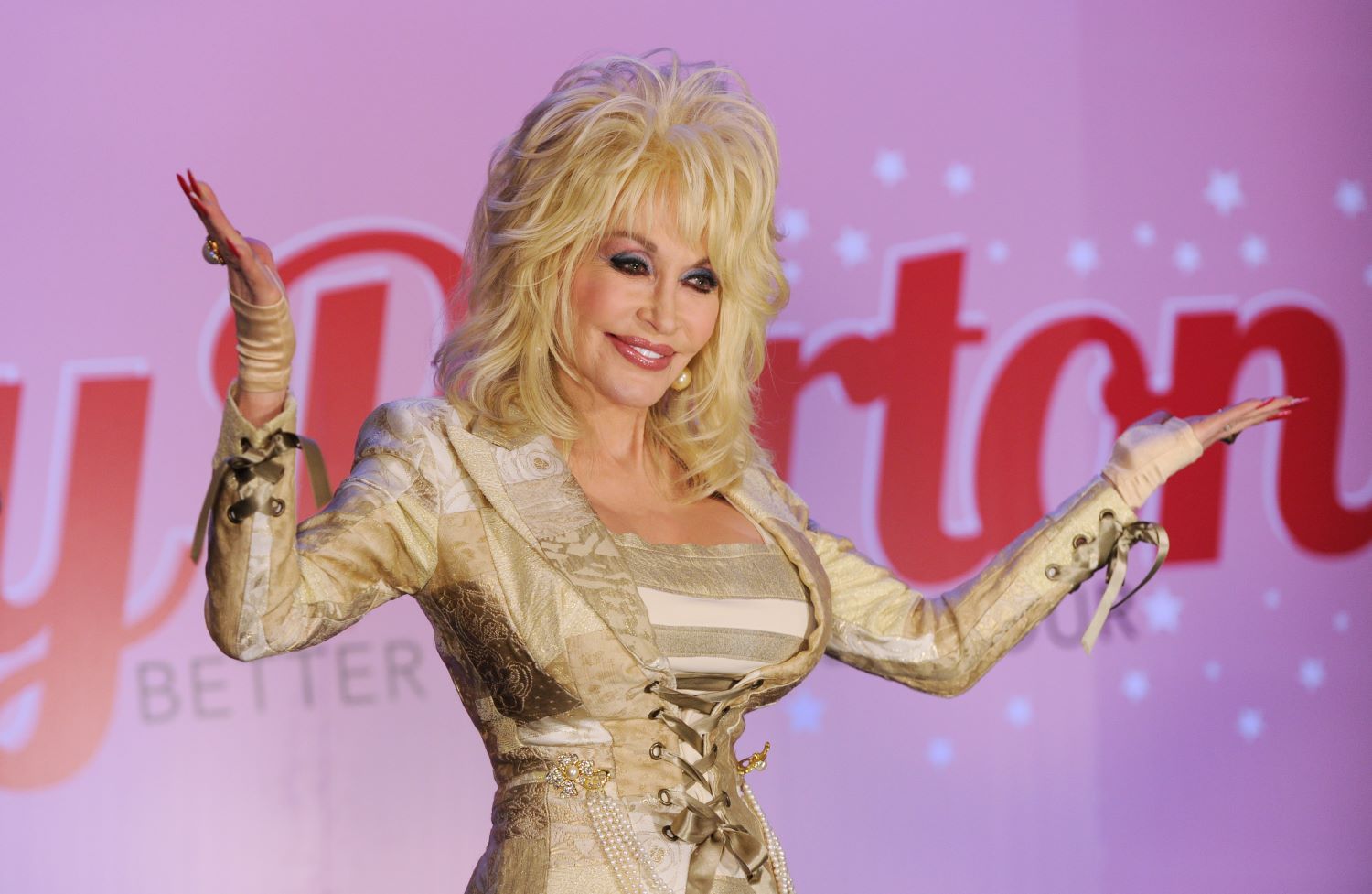 Dolly Parton Reveals What Her Real Hair Looks Like Without a Wig
Dolly Parton has revealed what her hair under her wig really looks like. A throwback photo gave fans a look at Parton's real hair.
Dolly Parton's real hair is one of the few mysteries left in the superstar's life. As a singer, songwriter, actor, and author, she's been in the spotlight for more than 50 years. Parton remains one of the most recognizable women on the planet. However, you may not recognize her if you run into her when she's not on stage.
That's because Parton wears a wig and there aren't many people who have seen her without her artificial locks. But a throwback photo she shared on social media had everyone buzzing about her real hair.
What Parton's natural hair looks like
On Instagram, Dolly Parton's real hair made an appearance. The singer shared a throwback picture of herself in the studio and fans were convinced that she wasn't wearing a wig in that particular photo. The style in the pic looks like natural volume that can be achieved with some backcombing.
Parton revealed that while she does sport wigs when she's doing an appearance or performing these days, she doesn't wear them at home all the time.
"I don't always wear [wigs] in my daily life, but I always still poof up my hair. I still like to have that flashy hair," Parton explained in an interview with Elle magazine. She added that she likes to wear her real hair up and back often too.
"When I'm around home, I wear my little scrunchies," she said. "I always put on some makeup and fix my own hair as cute as I can fix it. Wigs are just so handy. I'm so busy, and I have so many choices. I never have a bad hair day, and that's a good thing." 
Dolly Parton has many different wigs
While some fans appreciated Dolly Parton's natural hair color, the singer isn't shy about the fact that she has worn wigs throughout her career.
"I used to try to keep my own hair teased as big as I like it, and having the bleach and all of that, it just broke off," the "Jolene" artist told Hallmark's Home & Family hosts Mark Steines and Cristina Ferrare. "I thought, 'Why am I going through all that? Why don't I just wear wigs? That way, I never have a bad hair day! I have a big hair day, but not a bad hair day."
Parton has rocked lots of different wigs over the years and may be known for the high-style ones as she favors big hair.
"Well, the higher the hair, as they say, the closer to God," she quipped. "I like the curls. I like the different ones. Gospel singers and country singers just have to have that big hair. It's just a thing."
Parton always wanted to develop her own wigs and fashion line
Parton's wigs are such a large part of her iconic look and fans have been trying to replicate some of the styles she's worn for years so it only makes sense that the singer would develop a wig collection.
She recently signed a deal with IMG to create her own fashion line; wigs included.
"It's one of my dreams — the makeup, hair, and wigs, clothes, all of that sort of thing," she said.