Dolly Parton Reveals Why She Was Laughed At During Her High School Graduation: 'I Was So Embarrassed'
Music legend Dolly Parton has a plethora of hit songs in several genres including country, inspirational, and pop. From "I Will Always Love You" to "Islands in the Stream" and "Jolene," Parton has no shortage of classics in her repertoire.
Growing up in Sevierville, Tennessee as one of 12 children, Parton had big dreams at an early age and wasn't shy about sharing them.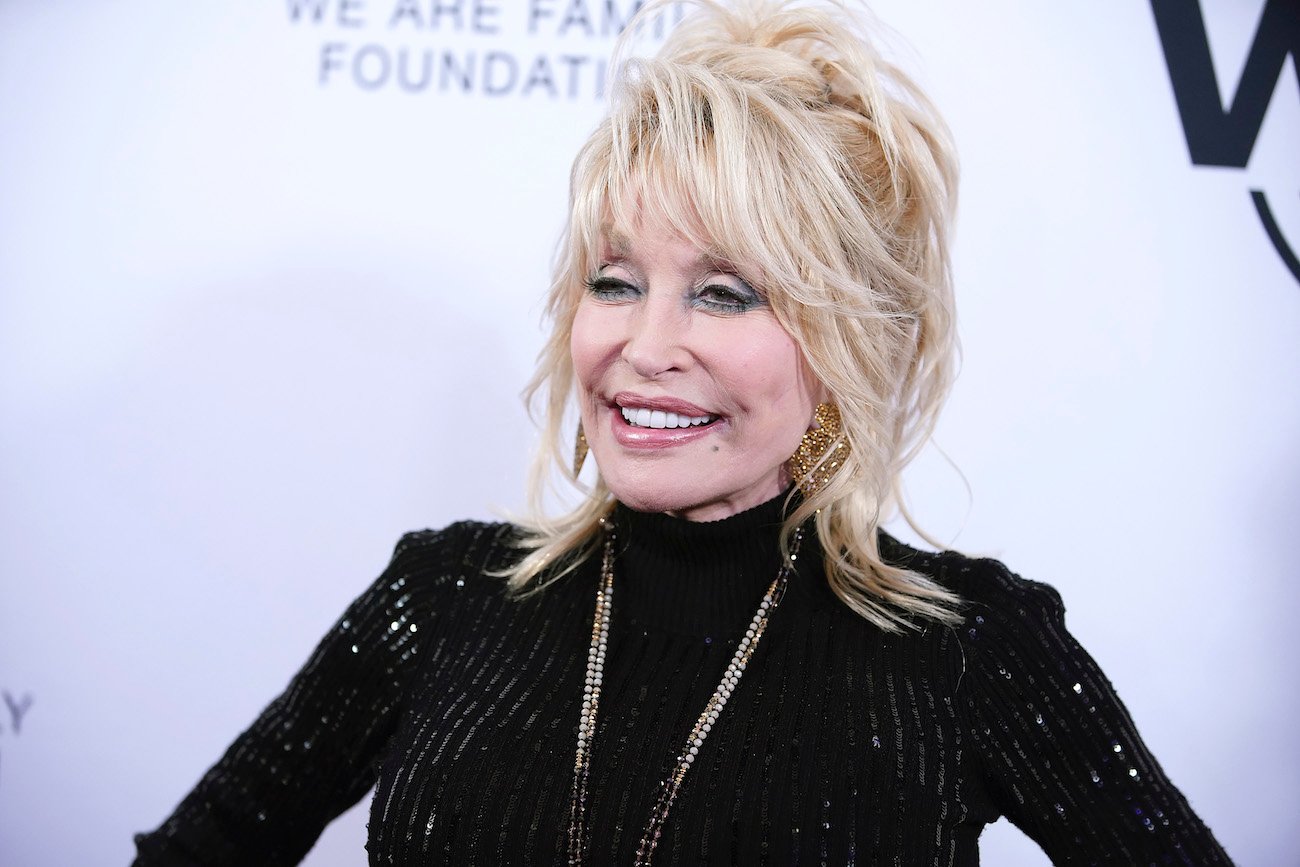 Dolly Parton believes in dreaming
The country star has always been transparent about her upbringing, where her parents had a hard time providing for their large family. Yet that didn't keep Parton from shooting for the stars.
"Since my early childhood, I've felt like my dreams were the foundation of my drive to accomplish all the things I love," Parton wrote in her 2013 book Dream More: Celebrate the Dreamer in You. "It was a dream that made me feel dressed up when I just had old hand-me-down ragged clothes. A dream that filled me up with desserts of candy and cake when all we had were sweet thoughts, cornbread, and molasses."
Parton felt that by nurturing her aspirations, she was able to achieve the goals she set for herself.
RELATED: Dolly Parton's Post on Instagram is the Reminder We All Need Right Now
"Dreams took me from a shack at the foothills of the Great Smoky Mountains to Nashville and then to Hollywood," she remarked. "And then around the world, like Cinderella and the Fairy Godmother all combined, in glitter, high heels, and hair."
Grammy winner shares her goals at graduation
When Parton attended her graduation ceremony in 1964 at Sevier County High School, the entire class had the opportunity to share their upcoming plans.
"All the graduates had been asked to stand up and talk about what we were going to do with the rest of our lives," Parton explained in her book. "Some said they were going to get married. Others said they were going to take a job in Knoxville."
When it came time for Parton's turn, she didn't hold back on revealing her aspirations.
"I stood up and said, 'I'm going to Nashville and I'm going to be a star,'" the Grammy winner recalled. "Well, the whole place laughed out loud. I was so embarrassed. Why is everybody laughing? I thought. This is exactly what I want to do. I felt they were being really cruel."
Dolly Parton remained determined
Despite the upsetting incident, Parton didn't let anything or anyone stand in the way of her goals.
"As bad as I felt and as embarrassed as I was, that moment did not shake me from my dreams," the 9 to 5 singer emphasized. "I knew what I needed to do to make my dream come true."
Gaining perspective over time, Parton came to the realization that sometimes others view reaching for the sky as having a long way to fall.
RELATED: Dolly Parton's Inspiration for Her Song 'Jolene' Involves Her Husband
"The passing of the years gives you a clearer perspective," the music icon reflected. "Now I really don't think the people were laughing to be cruel or making fun of me. They were just not used to someone dreaming that big or being that sure about it. I always believe that people with big dreams don't often announce them because if they fail, the whole world knows."
Parton recently released her latest album A Holly Dolly Christmas on Oct. 2. She also stars in the Netflix movie musical Dolly Parton's Christmas on the Square which premieres on Nov. 22.