Dolly Parton Once Risked Her Life to Avoid a Handsy Date: 'It Was a Put out or Get out Situation'
Dolly Parton has no shortage of interesting stories to share about her life. During a game on The Tonight Show Starring Jimmy Fallon, Parton revealed a scary story from her teenage years about going on a date with a guy who gave her an ultimatum. Not willing to "put out," the singer walked home in dangerous conditions to get away from him.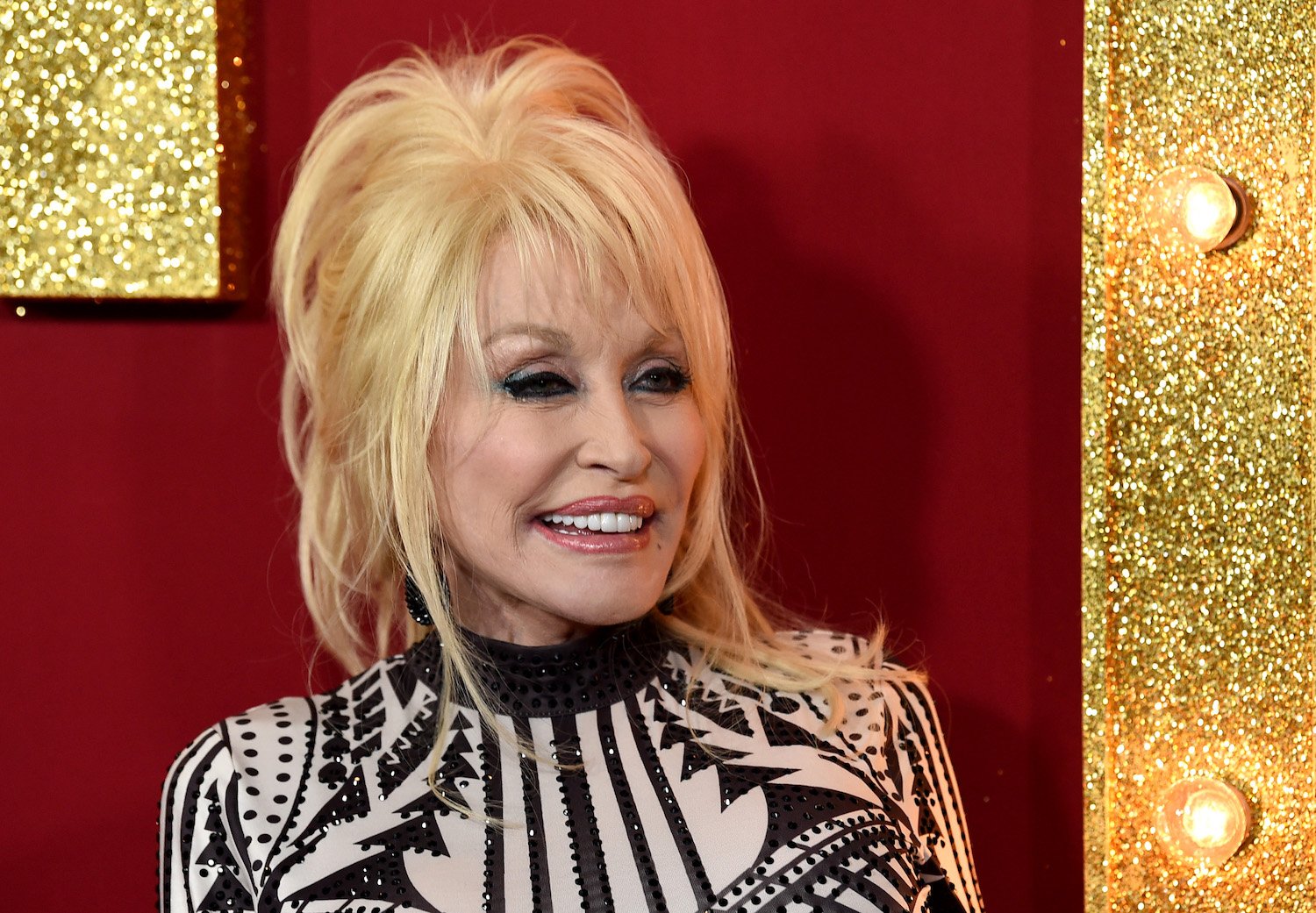 Dolly Parton had a bad dating experience as a teenager
During a February appearance on The Tonight Show Starring Jimmy Fallon, Parton played the game "True Confessions" with Fallon and Noah Centineo. Parton read a statement about a life experience and Fallon and Centineo had to decide if she was telling the truth or fibbing.
Parton read the confession: "I dated a guy and he kicked me out of a car and made me walk home at night through a forest with bears and bobcats."
Parton was asked questions as Fallon and Centineo tried to figure out if her story was true. Parton said she was 17 or 18 years old when she went on the date because the guy had a "nice car."
"I heard them, felt them," Parton said of being in the wilderness during her frightening five mile walk home. "That's way back in the mountains where there are bears and bobcats and there are those toothless, Deliverance-kind of mountain men in addition to the bears and all that," she recalled.
"That was not a pleasant place to be," she added.
As for why she had to make this frightening trek, she explained, "It was a 'put out or get out situation.' So he kicked me out to walk home."
After some deliberation and worry that Parton was "playing us like a fiddle," the talk show host and actor decided that Parton's story was true — and it was.
"It is true! I swear it's true," she said.
"But I did learn something that night though," Parton said. "I thought if that ever happens to me again, I'm definitely giving it up. I would rather be chewed on by a boy than a bear."
Dolly Parton had big dreams as a child
Parton has experienced a lot in her life, beginning with her childhood — growing up poor but having big dreams. "I imagined it, I dreamed it, I worked for it," she explained in a 2020 interview with USA Today. "And God was good enough to let me have it."
"We just were mountain people, grew up in the church," she continued. "We grew up knowing Jesus loved us and through God all things are possible, so I've carried that all the way through my life and gathered a lot of strength from that as well."
"I just always felt like I knew who I was, and I just try to stay anchored within myself and my beliefs," she added.