There's a Dolly Parton Rooftop Bar in Nashville Named After Her Song 'White Limozeen'
Dolly Parton has a rooftop bar in Nashville that's named after her song, 'White Limozeen.'
For 50 years, Dolly Parton has dominated the country music scene. To say she's the queen of country would be an understatement. If anything, Parton is the empress. Like any proper empress, her subjects honor her by plastering her name on anything and everything they can. Parton has added her own name to many endeavors, although sometimes she prefers to stay in the background. Although she provided funding for the new Moderna COVID-19 vaccine, the star refused to jump the line and get the vaccine before others her age were eligible. Still, Parton's name is all over. In fact, there's a rooftop bar in Nashville named after one of Dolly Parton's biggest hits.
Dolly Parton has her name attached to some impressive causes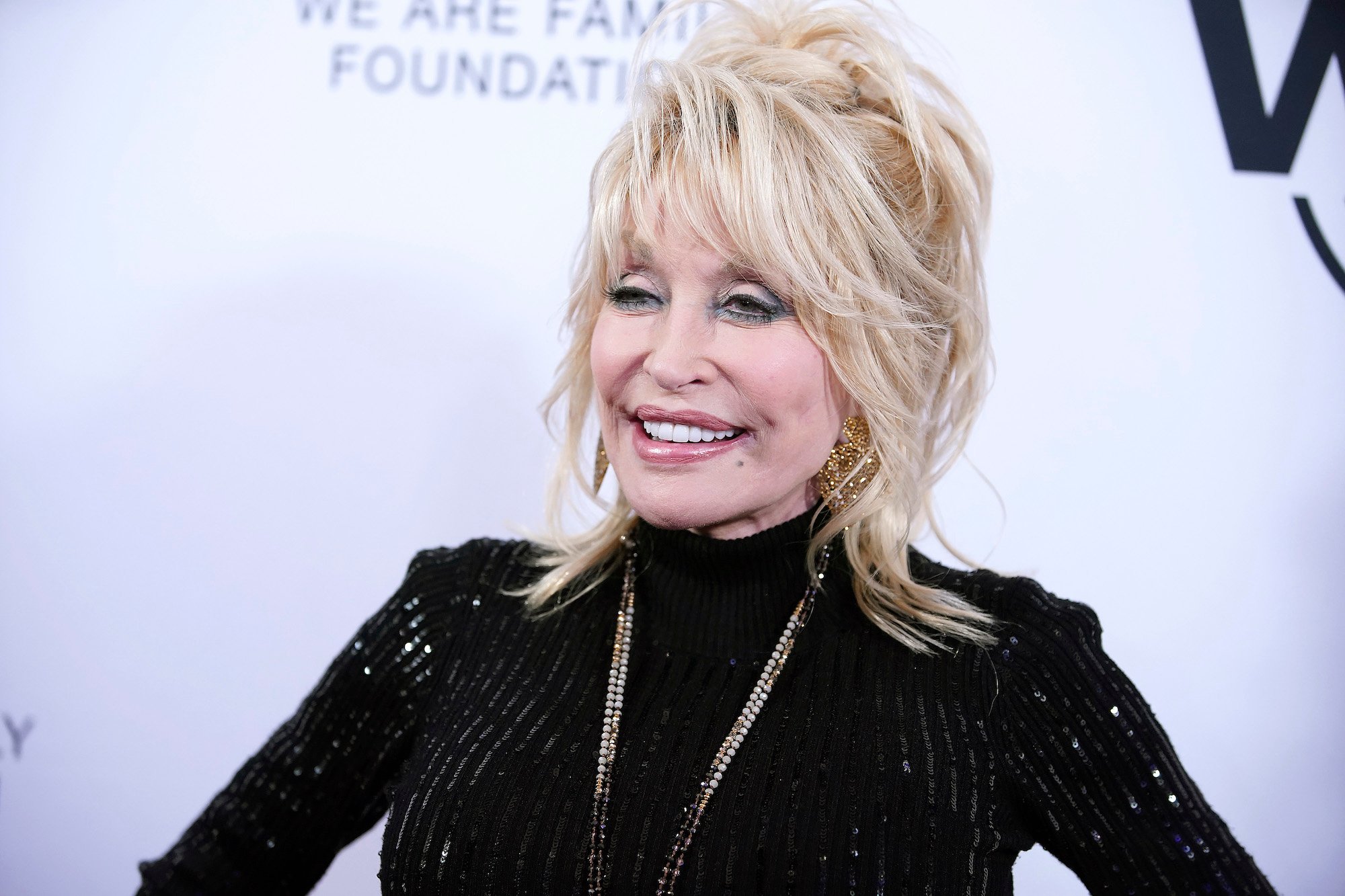 The West Coast has Hollywood, but Tennessee has Dollywood. The famous attraction brings people from all over the world. In a lot of ways, the theme park may seem like an exercise in self aggrandizement. After all, the theme park is covered in references to Parton herself. The casual observer may think that Parton wanted to be the center of attention, so she created a giant theme park to honor herself. That's far from the truth. Dollywood was created so that Parton could give back to her community. She brought business and tourists to northern Tennessee, and is one of the biggest employers in the area. 
Parton is no stranger to giving back. Her most famous charitable endeavor, the Imagination Library, has provided books to countless children; last year, it celebrated sending its 1 million books. Parton funds the literacy program, but she's clear to anyone who asks that she doesn't run it. Just like with Dollywood, Parton started it and backed off. But she does seem to have a knack for leadership, and for hiring the right people. Those skills are what make all her endeavors so successful. 
'White Limozeen,' the Dolly Parton classic, inspired the name of a Nashville rooftop bar
Parton often inspires others so much that they decide to use her name for their project. Last year, a Nashville rooftop bar opened with a Parton-related name — even though it has nothing to do with her legally. White Limozeen is named after one of Parton's most famous songs, and it is entirely inspired by her persona.
"We wanted it to feel really approachable and really feasible for everyone to be there, everyone to have a good time, whether you're drinking a can of Natty Light, or you're ordering caviar," the rooftop bar's operator, Marc Rose, told USA Today. "And if you order that caviar, we expect you to spill it on your shirt because you're having such a good time."
Approachable is a good way to describe Parton. Despite being larger-than-life, Parton has never lost her country charm. Like Parton herself, the interior is fancy and country at the same time. And everything is pink.  
Dolly Parton's 'White Limozeen' is a classic 
"White Limozeen," is actually both a song and an album. The album came out in 1989, more than 20 years after Parton started her music career. In the song, she sings about a girl who arrives in Hollywood with big dreams. Like most aspiring actresses, the young Daisy Mae meets her fair share of obstacles, but doesn't give up. Parton sings in the chorus that the girl is "dreaming of a white limozeen."
Daisy Mae makes it big, but doesn't forget her roots. Although Parton made it big in Nashville, not Hollywood, it could be that the song contains some truth about Parton herself. Despite her fame, she's never forgotten who she is. The song "White Limozeen: makes no reference to a bar, so it's unclear why the owners chose the name of that song over so many other, memorable Parton hits.