Dolly Parton on the Rumor That She Had an Affair With Her Friend Judy Ogle
Dolly Parton on the rumor that she's having an affair with her long-time friend, Judy Ogle, and why Parton has always advocated for gay rights.
Though Dolly Parton is widely beloved, she's not immune to rumors. Through the years, the public has suggested that her husband isn't real, that she's had multiple affairs, and that she's in a romantic relationship with her friend Judy Ogle. Here's what the "Jolene" singer has to say about that last rumor.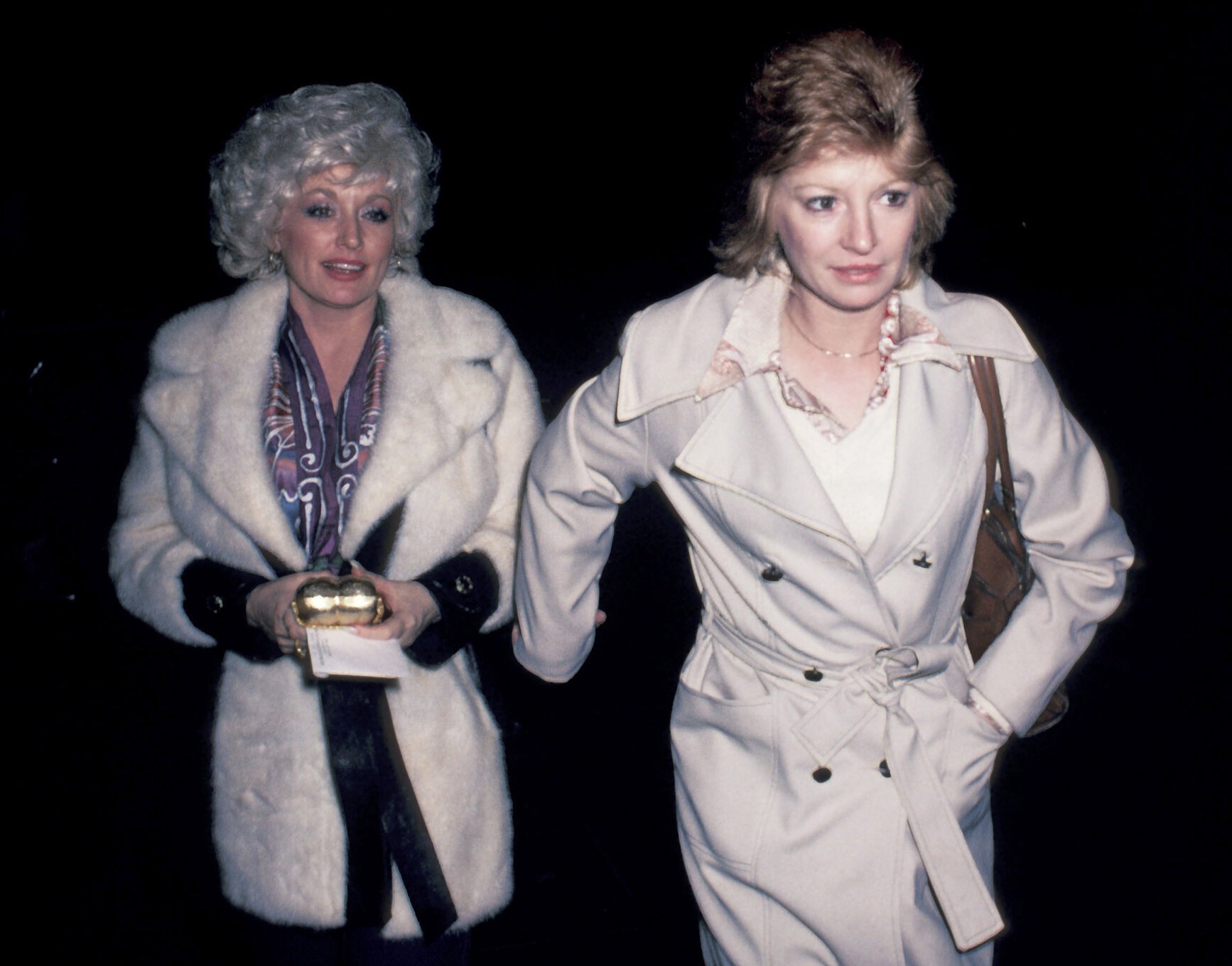 Who is Judy Ogle?
Parton and Ogle have known each other for most of their lives. They're very close friends. But that's it.
"Judy and I have been best friends for 64 years, since we were little kids," said Parton, as reported by Your Tango. "Our ­parents knew each other, we grew up together, we were like ­sisters, became best friends. She was very quiet, I was very outgoing. So we made perfect friends."
The friends have been through a lot together — all of life's ups and downs.
"We went all through school together," said Parton. "She went to the army when we graduated because she needed the insurance and she needed to help her family and I was trying to make it. As soon as she got out, she came to Nashville and we've been together ever since."
Dolly Parton on the rumor that she and Judy Ogle are romantically involved
"People say that because you can't really have a great relationship with a woman. I'm not gay but I have so many gay friends and I accept everybody for who they are," said Parton. "People love to talk. People love to gossip. They've said that about Oprah, but it's not true."
Parton added that she's "never in my life had a relationship with a woman or had a desire to be with a woman."
The "9 to 5" singer says the rumor doesn't bother her, but it does embarrass Ogle and her family, which Parton doesn't like.
"She dates and she has had several boyfriends," said Parton of her friend. "The fact that they never see my husband, they make it out that we are in a relationship. It doesn't upset me but it upsets and embarrasses Judy and her family. I say to her which would you prefer — being called an old maid or a lesbian? She says lesbian every time!" 
In an interview Parton did with Pride Source in 2014 she, once again, was asked about the rumor.
"There was some story recently (in the National Enquirer) where I was supposedly marrying my longtime friend Judy (Ogle) and that my husband was OK with it!" said Parton. "I thought, 'Where did they come up with all this?' I am not gay, but if I were I would be the first one running out of the closet."
"And right into Judy's arms?" asked her interviewer.
"Yeah, who knows!" she said. "I might've said, 'Judy, you wanna get something going with me?' (Laughs) But our friendship is just a precious friendship."
Dolly Parton has been a long-time supporter of gay rights
Parton has a large LGBTQ+ following. Here's why, according to the "Jolene" singer.
"I do believe that I have a lot of gay fans because I think they do accept me as I am – the differences in me – and I think they know that I see that and love that in everybody else," she said. "I am not a judgmental person. I'm a very loving and accepting person. I try to see the good in everybody and I don't care who people are as long as they're themselves, whatever that is. That old saying 'to thine own self be true' – no truer words were ever spoken, and I'm just honored and proud to be accepted."
When Parton's interviewer asked her why she first decided to advocate for gay rights as a celebrity, the Queen of Country said:
"Why wouldn't I stand up for everybody, for all people? In the country field, we're brought up in spiritual homes, we're taught to 'judge not lest you be judged,' and it's always been a mystery to me how people jump all over things just to criticize, condemn and judge other people when that is so un-Christian – and they claim to be good Christians! We're supposed to love one another. We're supposed to accept and love one another. Whether we do or not, that's a different story. But that's what we're supposed to do."