Dolly Parton Said Carl Dean Had Culture Shock When He Met Her Family: 'We Take Some Getting Used to'
Dolly Parton and her husband Carl Dean have been married for decades. She said that when he first met her family, he was stunned.
TL;DR:
Dolly Parton met her future husband, Carl Dean, on the day she moved to Nashville.
Dolly Parton and Carl Dean's families were markedly different.
Dolly Parton got along well with Carl Dean's family.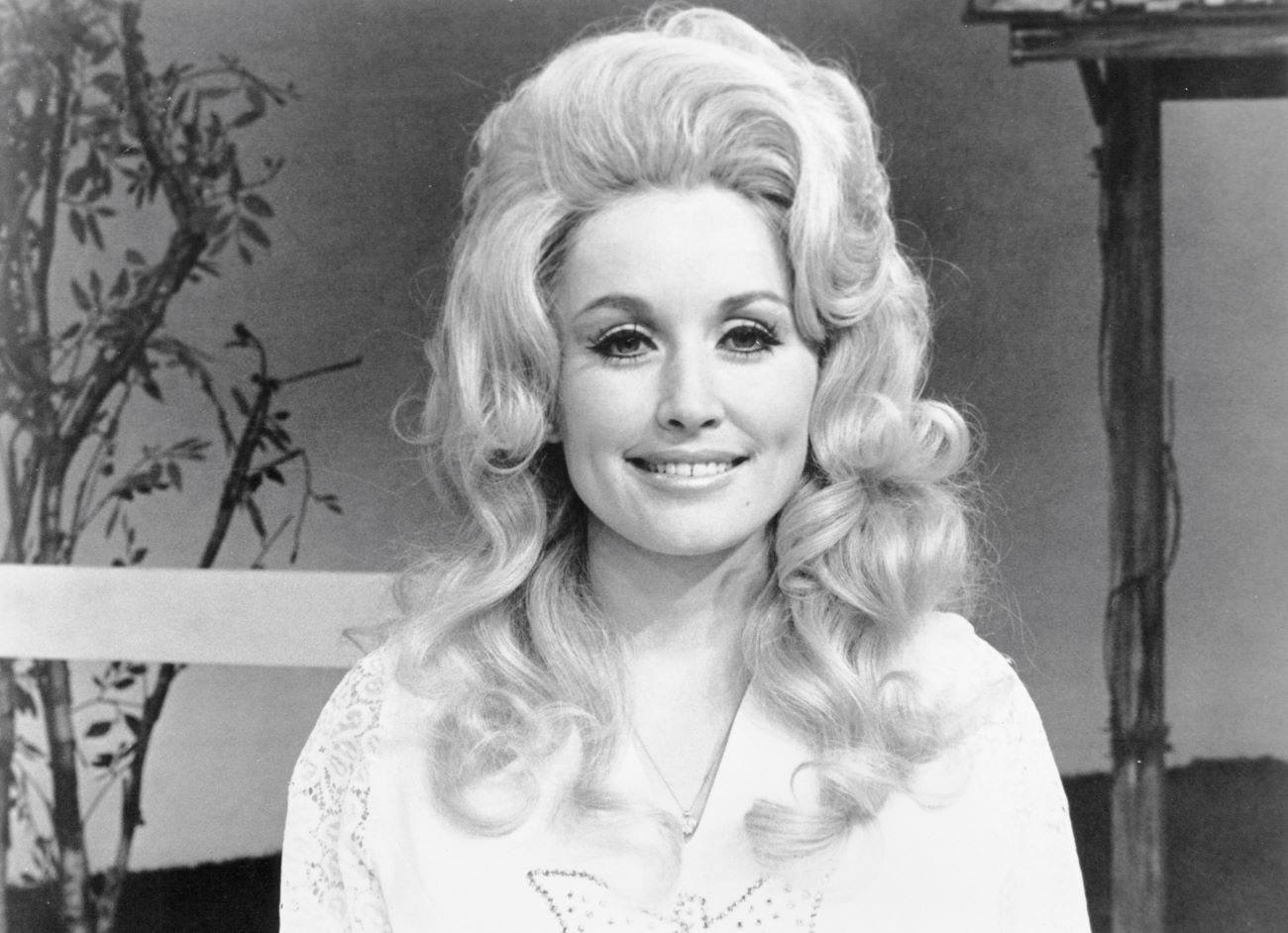 Dolly Parton and her future husband Carl Dean met outside a laundromat on the day she arrived in Nashville. Both came from Tennessee families, but their upbringings were different. Parton shared that when he first met her family, he was a bit taken aback by them. She shared what surprised him so much and how she got along with his family.
Dolly Parton met Carl Dean on her first day in Nashville
When Parton arrived in Nashville, she stopped at the Wishy Washy laundromat to clean her clothes. She was in the city with the express purpose of pursuing music, not romance. Despite this, she met Dean, and the pair soon began dating. 
"I was walking down the street to the laundromat and he stopped me. He said, 'Hey, you're going to get sunburned out here!'" she told The Guardian, adding, "Well, he had to say something."
Dean knew immediately that he wanted to spend his life with Parton.
"My first thought was I'm gonna marry that girl," Dean said in 2016, per Entertainment Tonight. "My second thought was, 'Lord she's good lookin.' And that was the day my life began."
After dating for two years, the pair got married in a small ceremony in Georgia.
She said that he was a bit taken aback when he met her family
Dean grew up in Nashville, and Parton's family lived at the foothills of the Smoky Mountains. Though they're from the same state, their upbringings were quite different. She explained that his family was far more reserved than her own, which was evident even in their religious practices.
"The Deans were Church of Christ people," Parton wrote in her book Dolly Parton, Songteller: My Life in Lyrics. "They don't believe in having instruments in their church; they just use their voices. [Dean's mother] Ginny had this big, beautiful, 'church' kind of voice. Very proper. It sounded totally different from our 'Holy Roller' church back home."
She explained that when Dean first met her family, he didn't quite know what to make of them.
"He's from a small, reserved Nashville family, so my clan's been this weird trip for him," she told Cineaste in 1990. "We take some gettin' used to."
In general, the differences between Parton and Dean have made for a long-lasting marriage. She said that because they both value their independence, they fit together well.
"We've got no kids — I can't have any-and he doesn't want me being anything but what I am," she explained. "He's busy with his own work — he moves heavy equipment, develops land, sells it, can't pick a guitar, nope — and he don't want me gettin' in his face any more than I do."
Dolly Parton loved Carl Dean's family
Parton shared her thoughts on Dean's family. While they were different from her own, she loved them.
"A lot of people say, 'I don't like my in-laws,'" she wrote. "Well, I loved mine. I loved my husband's mother. She was very sweet, and we were like best friends. Her name was Virginia, but everyone called her Ginny. Carl's mother was very religious. She was in church every Wednesday night and every Sunday morning."
Parton even collaborated with Ginny on the song "God Hold My Hand," which she released in 1971. She was happy for the opportunity to honor her mother-in-law with the collaboration.